In December's member spotlight, we speak with Neal Levine, who serves on NCIA's Board of Directors, and is Senior Vice President of Government Affairs for NCIA Sustaining Member LivWell Enlightened Health. LivWell is a Colorado-based medical and adult-use cannabis dispensary with 14 locations across the state, employing hundreds of staff.  
LivWell Enlightened Health

Cannabis Industry Sector:
Medical and Adult-Use Cannabis

NCIA Member Since:
February 2012
Tell me a bit about your background in cannabis and why you joined the team at LivWell.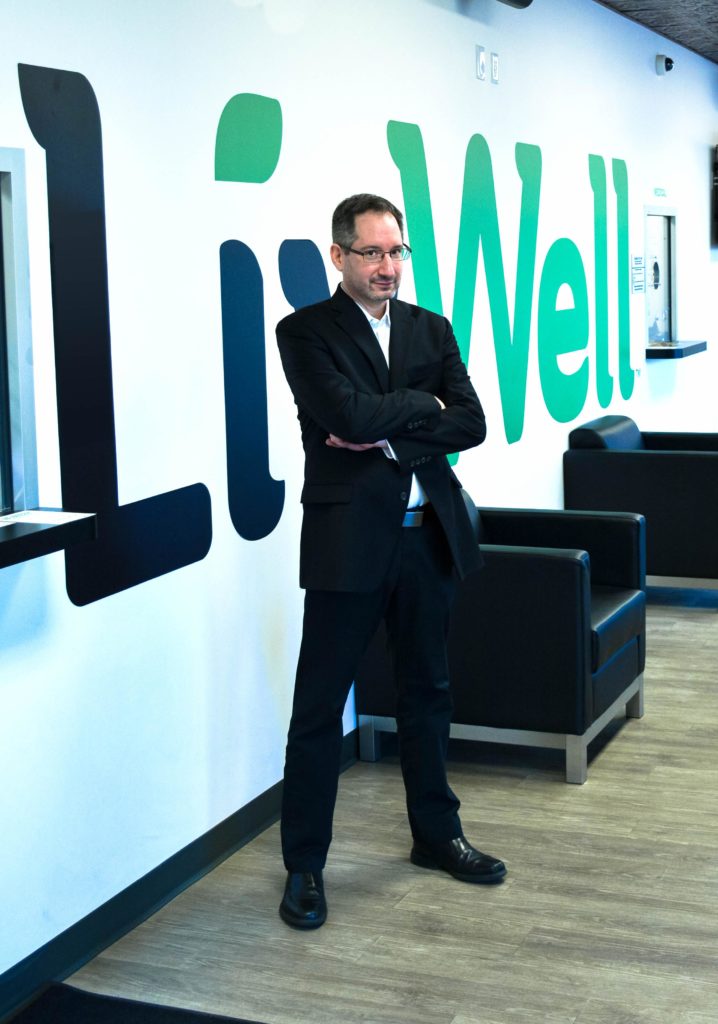 I have been working on cannabis policy reform on the state and national level for the majority of my professional career. Specifically, I led or played a key role on the teams that first passed medical marijuana laws in Maryland, Vermont, Montana, Rhode Island, and Michigan; decriminalization in Massachusetts; and legalization in Alaska. I also led several teams which qualified initiatives via signature drives in several states, including the adult-use initiative that just passed on November's ballot in Nevada. And I have been involved in some form or another in helping to develop industry regulations in many different states throughout the country after these laws have passed.
At some point I realized that I had switched from the lobbyist and campaign guy who was working on cannabis to the cannabis guy who was working on campaigns and lobbying. So I decided to shut down my political consulting practice and shift to the industry full time about a year and a half ago. Of all the cannabis companies existing today, LivWell Enlightened Health struck me as best placed, not only in terms of being successful in the industry but also in terms of presenting a positive example to cannabis entrepreneurs everywhere about how cannabis companies should engage with their industry peers, the legalization movement, their customers and patients, and the communities in which they operate. LivWell Enlightened Health has demonstrated time and again our willingness to fight for and defend the industry, and it has been my honor to lead the company's continuing efforts in this regard.
What unique value does LivWell offer to the cannabis industry?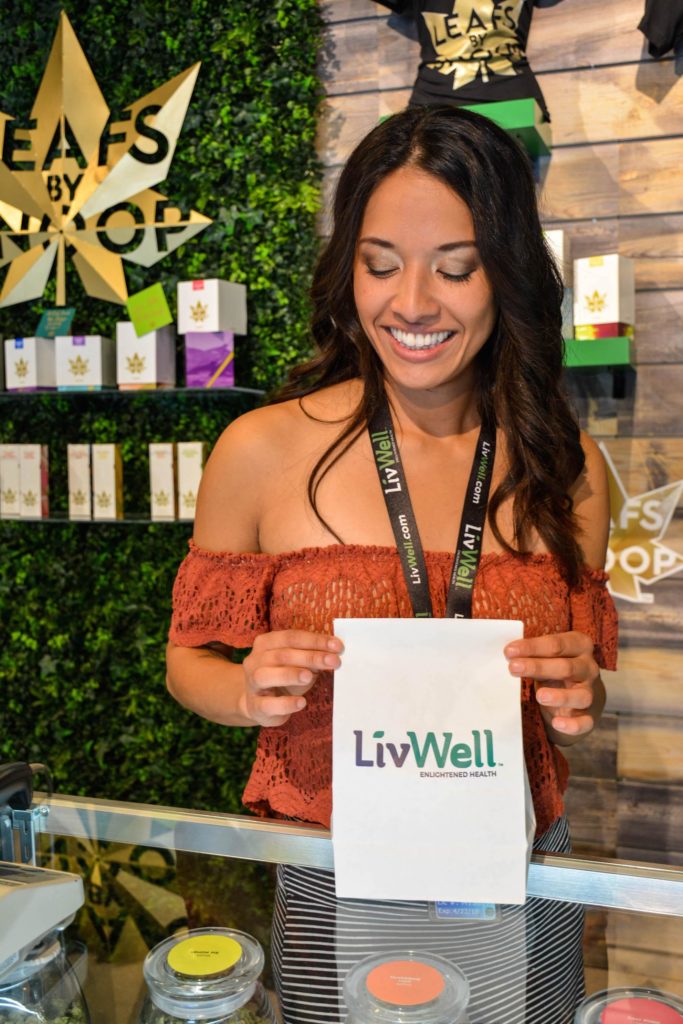 Every single day we try to live up to our reputation as the industry leader. It starts with taking care of our people, whom we view as our number-one asset. Our entry-level positions pay several dollars above the minimum wage, we offer full health care to all of our employees at no cost to them, and we put 3% into a 401(K) annually for all of our employees which vests instantly and is not a match – they do not have to put in a penny of their pay, although they are certainly welcome to contribute as well.
Beyond the high-quality cannabis products we sell, the well-paying jobs we create, and the tax revenue we generate for Colorado, LivWell Enlightened Health has determined to be involved in events and initiatives throughout the communities in which we operate. That's why we established LivWell Cares, a program designed to work hand-in-hand with our local communities both as good neighbors and as fully-involved partners in community development. Through LivWell Cares, we have participated in numerous charitable activities, sponsored several local events, and educated community leaders and public service officials on the products we sell and the industry that we help to lead. Our deep and committed involvement in working with our neighborhoods and engaging with the communities whose lives we touch through our business, including those who may not patronize our stores, is a value that is nothing less than a part of the fabric of our company and an important piece of our culture.
Cannabis companies have a unique responsibility to shape this growing industry to be responsible and treated equally as any other industry. How does LivWell help work toward that goal for the greater good of the cannabis industry?
You've touched on something that is very important. First and foremost, we strive every day to be the industry that we want to be a part of. We take our position as an industry leader very seriously, and conduct ourselves accordingly. If you are a part of our industry, you simply must be engaged in your communities. You must join together with allies to defend against the seemingly endless threats to our advancement. We must all band together and work collaboratively on big picture projects like tax reform, banking, and removing cannabis from the Controlled Substances Act, while running responsible and compliant businesses that take care of the people who chose to join our teams. If this is not a key component of your company culture, I believe that you will eventually fail.
As a company, LivWell Enlightened Health is very focused at developing industry-wide best practices, helping to shape state and federal lobbying priorities, working to end the unfair taxation of 280E, and making it easier for cannabis businesses to receive the banking services they need to operate successfully. I ran for the NCIA Board promising to focus on these issues, and having won the seat, I feel that I have a mandate and responsibility to do what I said I would do from the membership that elected me.
From the beginning, the leadership at LivWell Enlightened Health has been determined to be the most compliant company in the industry and to support policy-makers and regulators from throughout the country and the world as they build a common-sense regulatory regime in which we can operate. This was one of the primary aspects of our culture that first attracted me to the company. We frequently host delegations of government and elected officials who tour our facilities and speak with our executives to learn more about how legal cannabis actually works, and offer to share our expertise and work with them to construct a regulatory environment conducive to both business success and public health and safety. We believe these efforts have already helped encourage more regulatory consistency in cannabis policies across the country, and have helped remove the stigma our industry faces in the eyes of officials who previously had little to no experience with cannabis in any form. We have been highly encouraged by the reactions of those officials with whom we have worked, as they quickly realize that we are just like any other business and deserve to be treated as such.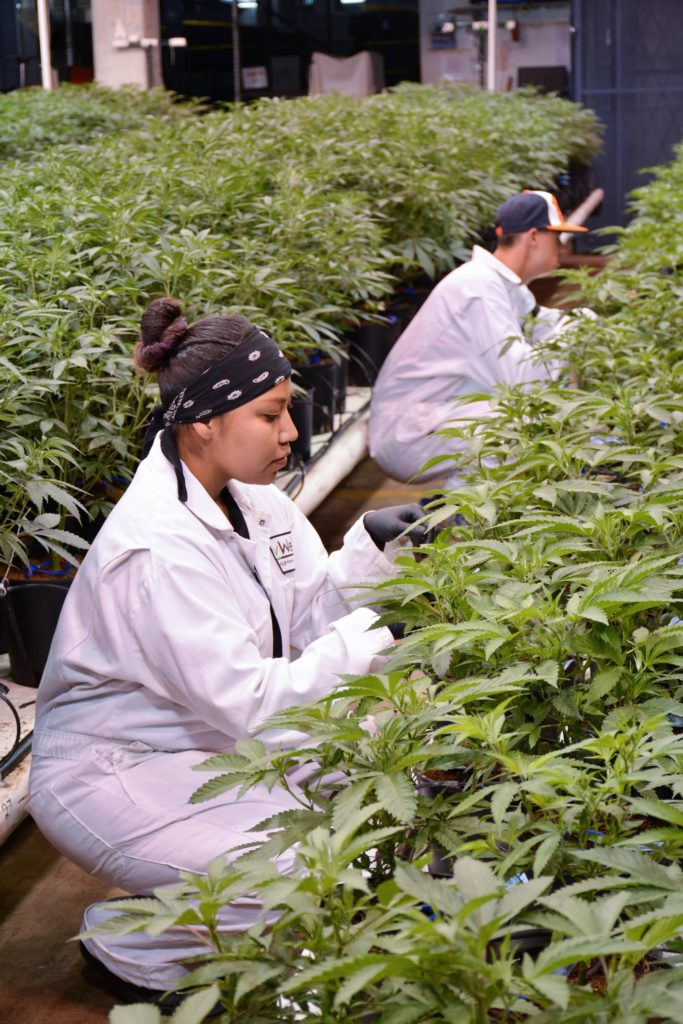 Building a better environment for our industry also requires sustained engagement with our patients and customers, particularly when it comes to education. We call ourselves LivWell Enlightened Health for a reason. Education has always been an important part of our company, a point best evidenced by our industry-leading employee training program, LivWell University. This two-week intensive course includes classroom, online, and on-site components, and covers everything from the science of the endocannabinoid system to how to complete a compliant transaction. We view our employees as company and industry ambassadors. The training our employees receive allows them not simply to be good at their jobs, but also to be knowledgeable enough to answer our customers' tough questions while being advocates for responsible use. We have even begun taking components of our employee training program and developing them into customer-facing materials so that our customers can feel more empowered to make intelligent choices when it comes to their cannabis consumption.
Why did you join NCIA? What's the best part about being a member?
NCIA is our national industry association, and every single business either in our industry or supplying our industry has an obligation to join and support NCIA. Being an NCIA member means supporting our efforts to end the scourge of 280E, open up banking, remove cannabis from the Controlled Substances Act, and be diligent in our efforts to make sure the new administration does not roll back any of our progress. Outside of the financial obligation, I believe every member should participate in Lobby Days, where we get to engage with Congress as an industry.
The best part of being a member is the ability to be part of our amazing national cannabis community, and work collaboratively with so many intelligent and dedicated people on the normalization of our industry on the path to ending prohibition once and for all.
---