NCIA's member spotlight for the month of February takes us to Oregon, where we speak with Sam Chapman, co-founder of New Economy Consulting, a political and business consulting firm for the legal cannabis industry. Sam's background includes consulting for statewide political campaigns, small business development and media relations, as well as direct involvement as a lobbyist for drug policy reform at the local, state, and federal levels. Having Sam in the room at an NCIA event always raises the dialogue with his insight and expertise, and we're glad to have him as part of the NCIA community. 
Cannabis Industry Sector:

Regulatory Compliance and Consulting
NCIA Member Since:
December 2013
Who does New Economy Consulting work with?
NEC provides a range of services and support to cannabis entrepreneurs, investors, and local governments. We specialize in drafting state license applications, writing and navigating local regulations, screening compliant real estate, regulatory compliance support, and political advocacy.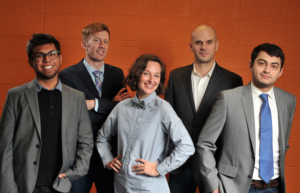 How do you serve your clients?
On behalf of our clients, NEC handles all aspects of licensure for retail, wholesale, production, and processing facilities. We provide clients with a holistic approach, encompassing services from locating and screening compliant property, to compliant buildout design and supervision, to local and state compliance inspection support.
What makes NEC unique?
NEC is unique in that our business consulting services are directly informed by our active political lobbying. Our researchers maintain a finger on the daily pulse of regulatory movement in the industry at both the state and local level. We strategically deploy our proprietary research in support of our client's business ventures. An example of where NEC goes above and beyond for clients is in tracking the local regulations of over 90 Oregon counties and cities. This body of research allows NEC to quickly and confidently screen property and determine that property's compliance with current and expected rules and regulations.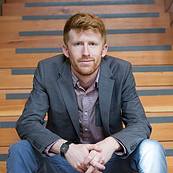 What has been NEC's largest impact on the Oregon cannabis industry?
Before I co-founded NEC, I helped write and pass HB 3460, which legalized and regulated medical dispensaries in Oregon. NEC has successfully championed many pro-industry causes including raising more than $30,000 in support of Measure 91, legalizing the adult use of cannabis.
What should clients know before contacting NEC?
NEC is a boutique firm with a strong commitment to our clients. We choose our client and partner relationships with care. Our ideal client is well-capitalized, with business experience inside and out of the cannabis industry, has a clear vision of their project goals, and shares in our vision of creating and maintaining an industry to be proud of. We take great pride in contributing to the new marijuana economy while simultaneously supporting and shaping social justice reforms at the state, local, and federal level.
You work primarily in Oregon, which is an evolving landscape when it comes to marijuana policy and regulations. Can you briefly summarize the important regulatory frameworks that exist for business owners, and what changes are on the horizon for this market?
The Oregon Legislative Committee on Marijuana Legalization is considering many changes to the existing recreational program, including the potential removal of the residency requirements for recreational licenses. The committee has historically been hesitant to allow out-of-state majority ownership of Oregon marijuana businesses. However, many committee members have recently expressed that they now view residency requirements as a barrier for local business to raise much-needed capital.
While there is no guarantee that the current residency requirements will be eliminated, NEC has already begun to identify current and future market opportunities available to out-of-state business owners and investors.
Why did you join NCIA?
NEC enthusiastically joined NCIA as a member in 2013 and supports NCIA's strategic lobbying at the federal level and especially their focus on our industry's need for banking reform and 280E tax solutions. We strongly feel that the National Cannabis Industry Association is the tip of the spear when it comes to fighting for the federal reforms that affect all marijuana businesses on a daily basis.
Contact: