For April's Member Spotlight, we spoke with Kimberly Cargile, CEO of A Therapeutic Alternative, based in Sacramento, California. Kimberly and her team have a deep commitment to patient education and being active in shaping the future of medical cannabis. 
Cannabis Industry Sector:
Medical Cannabis Providers
NCIA Member Since:
2013
How do you uniquely serve the cannabis industry?
A Therapeutic Alternative's patient-centered dispensary provides a variety of alternative healing therapies and lab-tested medicinal cannabis products to patients. Our patients have access to a range of complementary services, including yoga, Reiki, sound therapy, meditation, cranial sacral therapy, support groups, massage therapy, and acupressure. A Therapeutic Alternative is unique among dispensaries in California because we offer a holistic approach to treatment. We want to see patients heal, and we are dedicated to providing patients with natural therapies to use on their individual journeys. Lab testing medical cannabis is not required in California; however, we test all products with a third-party lab to ensure quality control. Products are tested for contaminants such as mold, mildew, bugs, pesticides, and solvents prior to being provided at A Therapeutic Alternative. We also test for the products' cannabinoid percentages. This is very helpful to patients when they decide which strain to use. Because each cannabinoid produces differing pharmacological effects on the body, a product's cannabinoid profile is extremely important.
Why should patients looking for medical cannabis services go to A Therapeutic Alternative?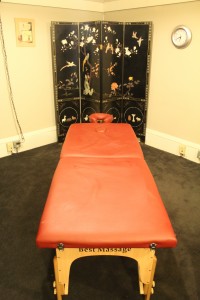 A Therapeutic Alternative is a City of Sacramento permitted and regulated dispensary located in the medical district of Midtown. We are close to three major hospitals, the cancer center, doctors' offices, and laboratories. We offer patients with immediate and long-term needs access to high quality service and products. Our outstanding service is due to the fact that we have hired a knowledgeable, experienced, and educated team. Together our team provides patients with support through diagnosis and treatment. A Therapeutic Alternative supplies a large variety of strains with varying cannabinoid profiles to cover a wide range of symptoms. We provide dried herbs, tinctures, topicals, edibles, capsules, concentrates, clones, and seeds. Our staff spends the time necessary with each patient to tailor a treatment plan for each individual.
Can you give us some insight into the medical cannabis community in Sacramento, where it's been and where it's headed?
It has taken a long time to make progress in Sacramento; however, the progress is great in respect to the rest of the state. The City of Sacramento's staff, local patients, and advocates worked together to create a local ordinance regulating medical cannabis dispensaries. That process took about two years, starting in 2008 and finishing with a City Council vote in 2010.  This allowed all 30 dispensaries to stay open and continue to operate through a stringent permitting process. A Therapeutic Alternative was the 5th dispensary in Sacramento to receive our final permit, a process that took nearly five years. There is a long road behind us and a long road ahead of us as we face state regulation legislation and adult-use or recreational use legalization initiatives in the next few years. Because we are operating in the capital of California, A Therapeutic Alternative has had a unique chance to have an impact on state legislation. We have given many tours to entities including state representatives, the Police Chiefs Association, California League of Cities and Counties, and the Board of Equalization. It is our goal to use our place in the capital to spread education about our industry's and our patients' needs.
Why did you join the team at A Therapeutic Alternative?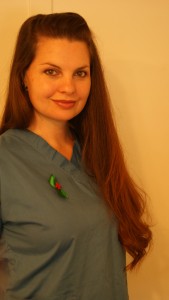 I have been working in the medical cannabis industry in California since 2003. When I graduated from Humboldt State University in 2006, I moved to Sacramento and took on my first job as the general manager at one of California's first dispensaries, Capitol Wellness Collective. In 2007, I had an opportunity to work behind the camera interviewing medical cannabis patients for a documentary about the need for dispensaries. During that special time I spent with those patients, I realized that I had a responsibility to stand up and speak up for those who were too sick or too scared to do so for themselves. So, I decided to start volunteering for Americans for Safe Access and began organizing patients for City Council meetings, County Board of Supervisor meetings, Planning Commission meetings, State Senate and Assembly meetings, protests, and signature drives. In 2009, A Therapeutic Alternative opened up close to my house, and I joined the collective. Shortly thereafter I took on a consulting position to help the founders learn the ins and outs of managing a medical cannabis dispensary. I also started a yoga program at A Therapeutic Alternative for cancer patients, which I still teach to this day. In 2012, the founders asked me to join the board and take on a more active role in the dispensary. I am currently the CEO of A Therapeutic Alternative and enjoy my position managing the daily operations. Whenever I get stressed out or frustrated by the office work and politics, I go downstairs and spend time helping the patients. Talking with patients helps me to remember why I am doing it all and makes me thankful that I have the courage to help them access safe medical cannabis.
Why did you join NCIA?
When Aaron Smith told me he was going to fulfill the needs of our emerging industry by providing us with the National Cannabis Industry Association, I was thrilled. As we make progress throughout the nation, we need communication and education on multiple levels. We need it within our industry, between businesses, in order to set high standards and best operating practices. We also need it outside our industry with government, in order to make good laws protecting cannabis businesses and patients. The National Cannabis Industry Association does just that.
Contact:
A Therapeutic Alternative Facebook