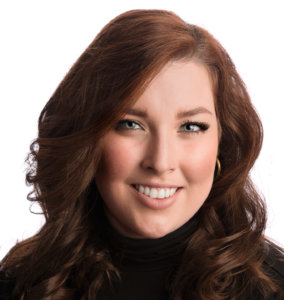 by Michelle Rutter Friberg, NCIA's Deputy Director of Government Relations
Last week, the long-anticipated 2022 midterm elections (finally) took place. In addition to the usual House and Senate elections, five states voted on cannabis ballot initiatives: Arkansas, Maryland, Missouri, North Dakota, and South Dakota – with only two of those passing successfully. Let's take a look at what transpired and what it means for the lame duck session and possibly the 118th Congress:
Ballot Initiatives
Voters in Arkansas, Maryland, Missouri, North Dakota, and South Dakota were all faced with a similar question on election day: whether or not to legalize cannabis for adult use. Unfortunately, three of the five initiatives did not gather enough support to pass: Arkansas, North Dakota, and South Dakota. 
The results for Maryland's referendum came in early on election night with a decisive victory: more than 65% of voters cast their ballots in support. They were asked "Do you favor the legalization of the use of cannabis by an individual who is at least 21 years of age on or after July 1st, 2023, in the state of Maryland?" Now that the measure has been approved by voters, it will require the legislature to put forth a bill that will set basic regulations for the adult-use cannabis program.
Missouri voters also approved Amendment 3, which would legalize cannabis for adults 21 and over, as well as impose a six percent tax on recreational cannabis sales and use the revenue to facilitate automatic expungements for people with certain non-violent marijuana offenses on their records. The amendment garnered 53% of the vote.
This gives advocates an increase in the number of representatives and four more Senators from legal states, most notably those from Missouri, who are both avid conservatives and have not supported cannabis reform broadly in the past. 
House of Representatives
Although Republicans are still projected to win the House, the margins are shaping up to be narrower than initially predicted. It takes 218 seats to win a majority in the chamber, and as of publication, Republicans hold 212 with a number of districts still yet to be called. 
The change in party control means a change in leadership and shake-ups at the committee level. Minority Leader McCarthy is expected to run for Speaker of the House, while Minority Whip Steve Scalise has thrown his hat in the ring for Majority Leader – but there's much uncertainty and infighting within the caucus. 
Senate
Control of the Senate will remain in the hands of Democrats. Over the weekend, Nevada's Senate race was called for incumbent Catherine Cortez Masto – making Georgia's runoff election slightly less contentious. 
A closely watched Senate race in Pennsylvania flipped in favor of Democrats: legalization advocate John Fetterman (D) defeated TV-personality and New Jersey resident Dr. Oz (R). We continue to closely monitor the races in Alaska and Arizona and what their outcomes may mean for cannabis reform. 
Lame Duck Session
The likelihood of a split Congress means that the lame duck session happening between now and January will be jam-packed. In addition to must-pass legislation like the National Defense Authorization Act (NDAA) and a budget/omnibus bill of some type, Democrats will also be focused on other topics like judicial nominations, the debt ceiling, and hopefully the SAFE Banking Act.