by Mike Lomuto, NCIA's DEI Manager
On September 13-14, Social Equity applicants and operators from around the country traveled to Washington D.C. as part of NCIA's Lobby Days. Lobby Days provides the opportunity for NCIA members to speak directly with national lawmakers about the issues most important to small cannabis businesses – from SAFE banking to federal de-scheduling. This first-ever DEI delegation was supported by our members' contributions to the Social Equity Scholarship Fund, and was the first of its kind – intentionally bringing diverse voices from our membership to Lobby Days. 
Due to the pandemic, this was our first in-person Lobby Days since the launch of our DEI Program in 2019, and the launch of our Social Equity Scholarship Program in Spring of 2020. Since then, we have been coalescing our members' diverse voices into clear perspectives and opinions on the direction of our industry. Something that our DEI Program is very proud of is that at this year's Lobby Days we supplied talking points with the purpose of creating a proper impact. 
Some of these talking points were sourced from the excellent white paper on SAFE Banking by the Cannabis Regulators of Color Coalition, which provides very thorough recommendations including: Requiring federal banking regulators to identify best practices to achieve racial equity in financial services; and Clarifying that cannabis criminal records are not an automatic red flag. Notably, this group which has some of its roots from NCIA's very first Catalyst Conversation over two years ago, and its Treasurer, Rafi Crockett, now serves on NCIA's DEI Committee.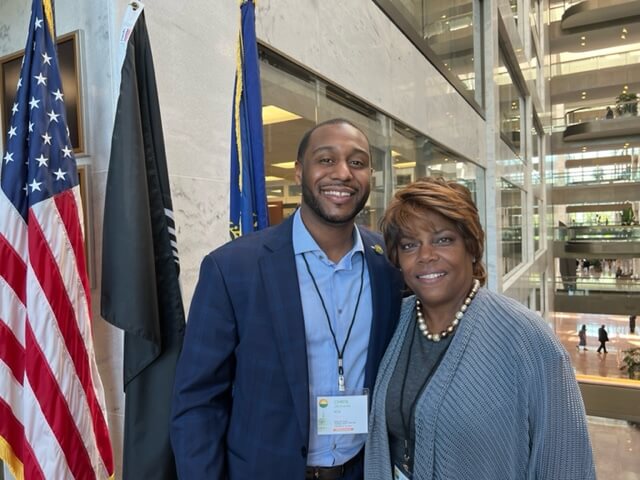 The Social Equity applicants and operators comprising the delegation spoke directly to lawmakers on the kind of real changes we need for DEI and social equity to become a reality in our industry, in particular regarding SAFE banking. From their experience as professionals and advocates in the industry they were able to provide much-needed insight into how legislation impacts owners, operators, budtenders, and the social equity community in particular at the ground level. These conversations proved to be the missing link for a lot of these elected officials on Capitol Hill who stated their support for making a more equitable industry and righting the wrongs of the war on drugs, but lack real-life experience on the matter. 
Here are some of the highlights from the delegation: 
"My highlight was meeting with a CA legislative aide who is a fellow CA native and sincerely wanted to be updated on my progress and pain points. We all had a laugh about him agreeing to let me go into "the weeds" concerning the licensing process, pun intended." 
Raina Jackson

, Founder & CEO PURPLE RAINA Self Care
NCIA Diversity, Equity, & Inclusion Committee (DEIC) 
"As I moved from meeting to meeting, one thing became crystal clear; there's a knowledge gap that surrounds this plant, a gap fueled by learned behaviors, stigmas, pain, gain, and loss. This message rang clear to me from members and staff of both the senate and house…" 
NCIA Education Committee and Health Equity Working Group
"From my experience, I learned that people make a difference. The people who make the laws don't know everything and us providing information and answers can and may make that difference" 
LaVonne Turner,

Puff Couture, LLC
NCIA DEI Committee
"NCIA Lobby Days was an interesting peek behind the curtain of how the sausage is made in D.C. It became easier to see why some politicians seem so ill-informed about cannabis. Elected officials may themselves come from a state with draconian laws and politics about cannabis. Mix that with their staffers/advisors being recent college grads from other parts of the country with those same conditions, and you have a recipe for horrific policy. What was refreshing however was the amazing amount of knowledge that some of those staffers did possess both about cannabis policy and the plant itself. Not surprisingly they without fail worked for pro-cannabis congresspersons." 
Dr. Adrian Adams

, CEO Ontogen Botanicals 
NCIA DEI Committee – Subcommittee Regulation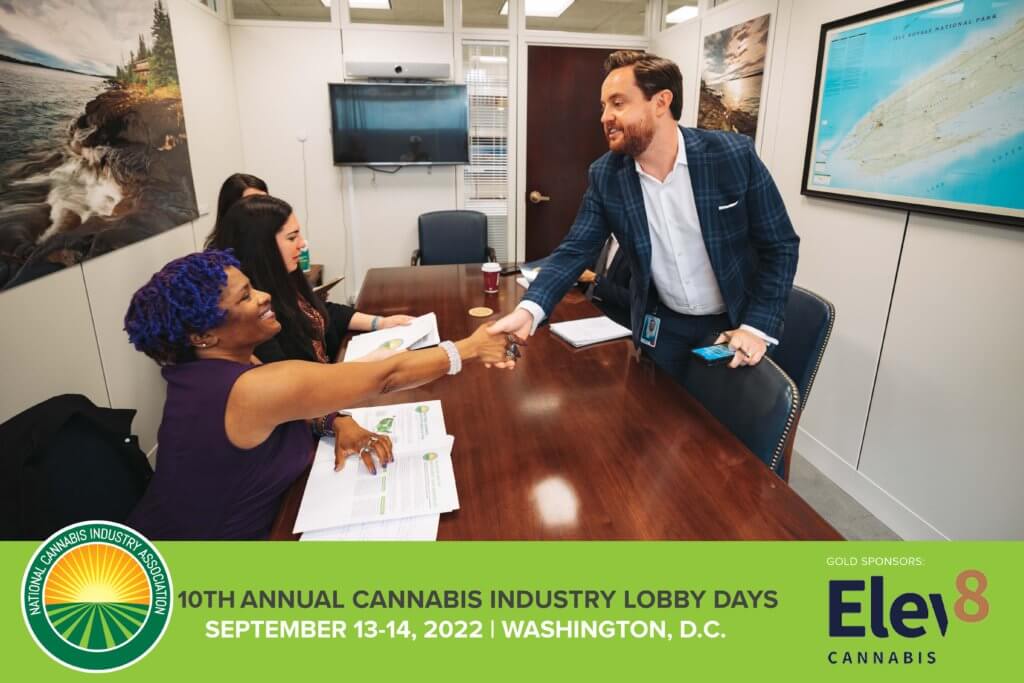 "In each session, as I spoke about equity in underserved communities, the representative(s) appeared as it was the first time hearing the phrase Safe Equitable banking. Through their perplexed faces, I saw them registering that safe, equitable banking is needed." – Toni
"I've never done something like this before sounds so cliche but it's the best way to describe this eye-opening experience of speaking directly to Congressional staff about what it means to be a small business owner in the cannabis space.  The challenges and hurdles that we have to deal with because of 280e and cannabis being a "controlled substance" are real and huge burdens to us as small businesses and owners of color. The lack of banking and financing is exponentially more damaging and difficult to black and brown communities because of our historic lack of fair and equitable access to this vital resource.  This lobby days opportunity strengthened my resolve to be a loud voice for the Latino and black communities to ensure we have our seat at the table from this day forward!"
Osbert Orduña,

The Cannabis Place

"Everyone we met with was compelled by the financial and public safety benefits that SAFE would offer under any form of cannabis decriminalization, from CBD with low-THC to adult consumption" – Raina Jackson
All in all, the consensus was that it was a valuable experience and folks would take the time to lobby again and encourage others to do the same. Lobbying in DC is one part of many strategies that have the potential to spark policy change at the federal level and without a doubt, getting a chance to speak personally to experienced industry professionals with a social equity lens was invaluable for the policymakers. 
Next year we are pledging to double or even triple our DEI delegation. If you'd like to be a part of making this happen, we are already accepting sponsorships as we plan for 2023's event, NCIA's 11th Annual Cannabis Industry Lobby Days on May 16-18, 2022.
If you did not get a chance to read our blog post before the delegation left for Washington, D.C. to participate in NCIA Lobby Days as part of the first-ever Lobby Days Social Equity Scholarship delegation, you can read more here.