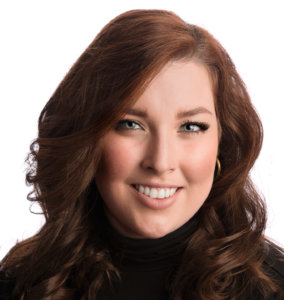 by Michelle Rutter Friberg, NCIA's Deputy Director of Government Relations
There's no getting around it: last week was a mixed bag for cannabis policy in Washington, D.C. While there was excitement around the introduction of two bills in the House of Representatives, it was tempered by the fact that congressional leaders removed the SAFE Banking Act language from the America COMPETES/USICA trade bill. 
SAFE Banking: what happened and what's next?
The cannabis industry (and many others) were disheartened to learn that the SAFE Banking Act language that had been attached to the House's America COMPETES Act was stripped out during negotiations last week. Over the last couple of months, both parties have been scrambling to negotiate the legislation into something that could pass both chambers and get across the President's desk. Unfortunately, Majority Leader Schumer (D-NY), Minority Leader McConnell (R-KY), Speaker Pelosi (D-CA), and Minority Leader McCarthy (R-CA) decided to put the SAFE Banking Act on the chopping block again despite pleas from businesses, financial institutions, and numerous state officials. 
While SAFE will not be included in this legislative package, lead sponsor Rep. Ed Perlmutter went to Twitter to talk about what's next:
"By excluding the #SAFEBankingAct from the #USICA/#COMPETES bill, the Senate continues to ignore the public safety risk of forcing cannabis businesses to deal in all cash. In the wake of the Senate's inaction, people continue to be killed and businesses continue to be robbed. I will continue to push for #SAFEBanking to be included in COMPETES, other legislative vehicles, or for the Senate to finally take up the standalone version of the bill which has been sitting in the Senate for three and a half years."
But don't give up just yet: there's been much talk on Capitol Hill about a "SAFE+" package of some type. Read more about that here.
New bills: the CLIMB Act and the Veterans Equal Access Act
Last week, we saw the introduction of two cannabis bills in the House: one was a new bill that's never been introduced, while the other has been introduced in many Congress' past. The former: the Capital Lending and Investment for Marijuana Businesses (CLIMB) Act; the latter: the Veterans Equal Access Act.
Led by Reps. Troy A Carter, Sr. (D-LA) and Guy Reschenthaler (R-PA), the CLIMB Act looks to:
Provide safe harbor for private financial institutions to offer lending services state-legal American businesses. Due to federal prohibition, a majority of American banks will not offer loans or lending options to small, minority and veteran-owned cannabis businesses.

Protect government agencies such as Community Development Financial Institutions (CDFI) and the Small Business Administration (SBA) and Minority Business Development Association (MBDA) from issuing grants and other sources of government funding. The CLIMB Act will allow entrepreneurs and small businesses to apply for funding to start and grow their business in the cannabis industry, particularly in areas most adversely impacted by the War on Drugs.
The Veterans Equal Access Act has been introduced in the past; this session, the bill is again led by champion Rep. Earl Blumenauer (D-OR) and newcomer to the legislation and Cannabis Caucus co-chair Brian Mast (R-FL). 
The bill states that the secretary of the VA must "authorize physicians and other health care providers employed" by the department to 1) "provide recommendations and opinions to veterans who are residents of states with state marijuana programs regarding the participation of veterans in such state marijuana programs" and 2) "complete forms reflecting such recommendations and opinions."
The bill has previously cleared the House Veterans' Affairs Committee and was then turned into an appropriations rider; however, it has never been passed into law. 
One thing is clear: we have our work cut out for us as we look to the last six months of this Congress. Want to get more involved with our government relations efforts? Consider becoming an Evergreen Roundtable member today, and mark your calendar for September 13-14, as we return in-person for lobby days in Washington, D.C.!