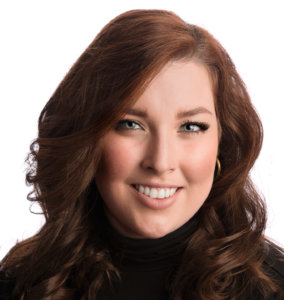 by Michelle Rutter Friberg, NCIA's Deputy Director of Government Relations
Essentially every industry and association with a presence in Washington, D.C. hosts their own lobby days, advocacy days, or fly-ins – whatever you want to call them – where their members come to the Capitol to lobby Congress on their respective industry and legislative issues. 
Thanks to NCIA, the cannabis industry is no different. In fact, just a few weeks ago, more than 100 members of the National Cannabis Industry Association (NCIA) descended upon Capitol Hill for NCIA's 11th Annual Cannabis Industry Association Lobby Days. Lobby Days are an opportunity to advocate for our industry and tell Capitol Hill staff about the real, lived, on-the-ground experiences that cannabis professionals experience daily. 
Planning 150+ meetings over the course of two days with 100+ attendees and 21 teams is about as easy as it sounds. That's not to mention the multiple events, a congressional briefing, and training sessions! But that's exactly what the NCIA team does for our members every spring. At lobby days, NCIA members gather to amplify our message and make their voices heard in the halls of Congress, while simultaneously forging strong relationships with the most influential leaders in the cannabis industry.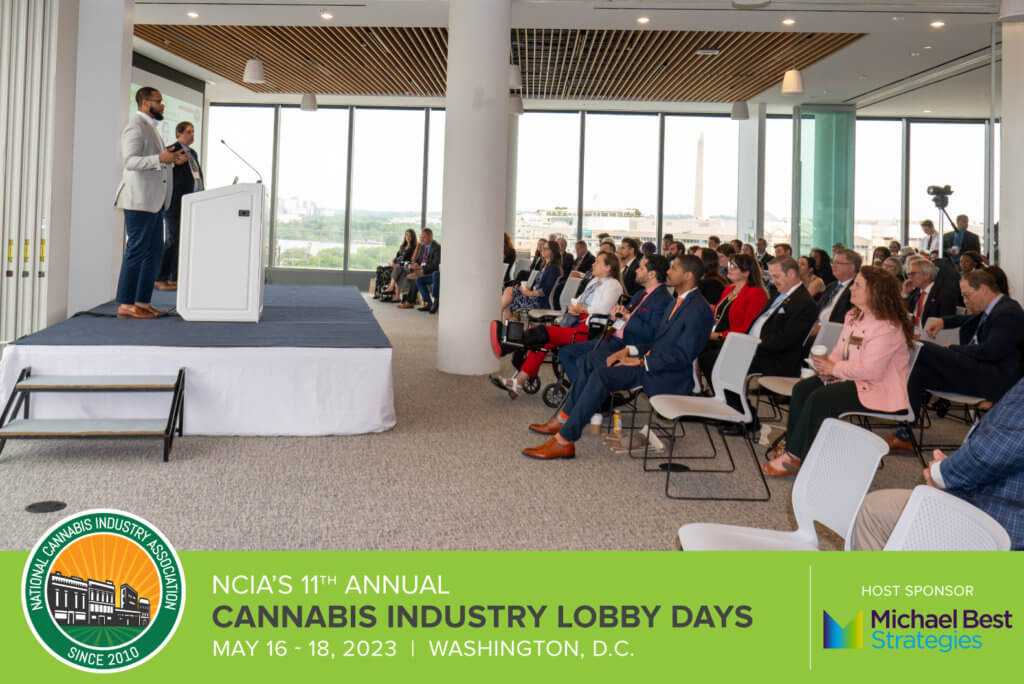 With more than 80 freshman members in Congress this session and multiple bills that have yet to be reintroduced, we wanted to focus our efforts on educating new members about the issues the cannabis industry – and the people that comprise it – face regularly. Many of these members and their staff have never heard of 280E, haven't had to vote on SAFE Banking (yet!), and are on the fence about legalization, while others have never even talked with a cannabis professional. As a result, it was incredibly important to us that we reach out to those offices and provide them with the resources they need to best inform their position on the various policy areas that cannabis touches.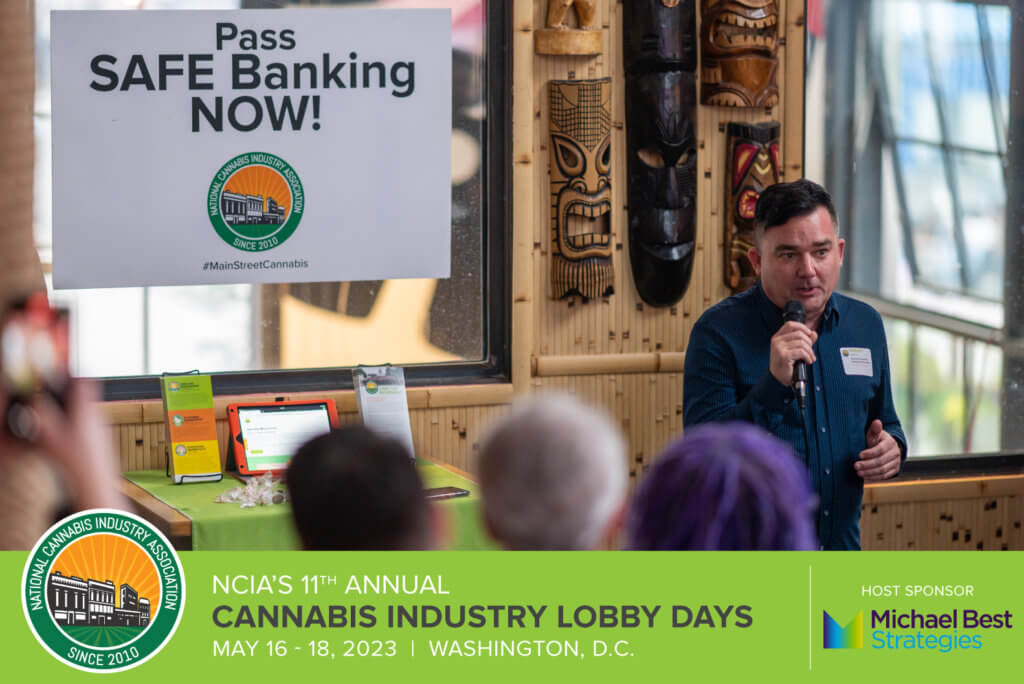 After arriving in D.C., attendees were greeted with a tropical vibe at our welcome reception at Tiki TnT & Potomac Distilling Company. This gave teams an opportunity to meet up ahead of meetings and mingle with other professionals who made the trip. The next day, we all gathered bright and (very) early for our mandatory breakfast training ahead of shuttling to the Capitol grounds for our group photo. At the training, attendees were able to grab a quick bite to eat, drink some coffee, get together with their teams, and get the final "do's and don'ts" for their meetings. After our training and group photo, our teams split off for their meetings and reconvened at the end of the day for our stunning closing reception. There, attendees debriefed after an incredibly productive day and unwound with beautiful views, some drinks, and a dreamy jazz band. On the final day, attendees began their morning with a Senate briefing focused on SAFE Banking, where they rubbed elbows with congressional staff. Post-briefing, teams broke off for their final meetings, and just like that, lobby days 2023 was a wrap!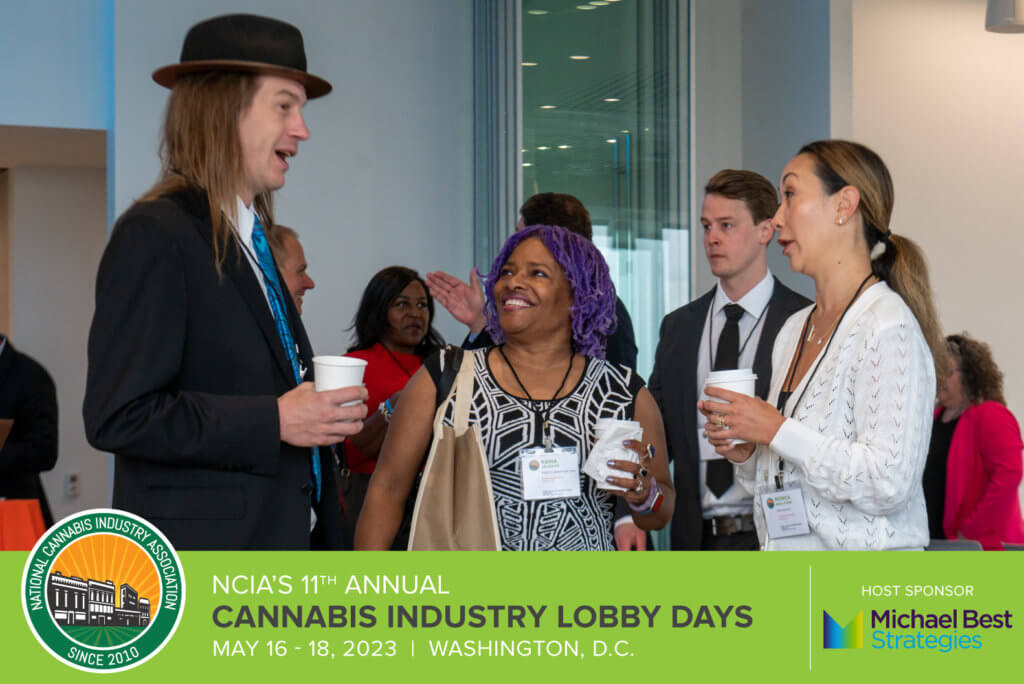 It's no secret that the cannabis industry is undergoing significant struggles and we're feeling that squeeze in Washington, D.C. Many companies have downsized and laid off government relations professionals, while others continue to just hope that Congress will pass reform magically. The truth is that lobbying, advocating, and being active in the legislative process are critical to moving our industry forward. Stay tuned for other citizen lobbying opportunities, and take it to the next level by sponsoring NCIA's 12th Annual Cannabis Industry Lobby Days in 2024!
I WANT TO SPONSOR