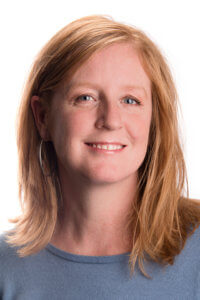 by Rachel Kurtz-McAlaine, NCIA's Deputy Director of Public Policy
Like many of you, NCIA needed to pare down during the pandemic. This has been hard on everyone and we understand first hand the sacrifices. Thankfully cannabis was deemed essential throughout much of the country, which isn't a surprise to any of us in the industry. But we know that our members still needed to adjust their operations and spend a lot of money trying to stay safe and in operation. Like you, we also needed to adjust.
During this time we weren't able to oversee our Allied Associations Program, although we maintained our relationships and were able to include many of our Allied Associations and their valuable insight in our webinars. As the number of vaccinations continues to rise and things start opening up, we can't help but feel hopeful in the future — not to mention a Senate Majority Leader committed to legalization. We want to thank everyone for their patience and announce that we are picking up where we left off on the Allied Associations Program.
What is the Allied Associations Program?
The Allied Associations Program is a network of cannabis trade associations from the local, state, national, and international level designed to harness our collective knowledge and work together to advance the cannabis industry. As the leading national cannabis industry trade association, we felt an obligation to the community to make sure cannabis businesses have strong trade associations to educate and represent them in every way, so we started this complimentary program for other cannabis trade associations.
While the focus of our lobbying efforts is at the federal level, we know what a huge impact state and local policies have on the day-to-day operations of our members. The Allied Associations Program allows us to keep updated about these important issues so we remain a valued resource. It also allows us to keep other associations informed on federal issues and utilize this extensive national network for important federal policy action items.
We encourage our members to learn more about the Allied Associations Program and check out the directory of participating associations. Being part of the Allied Associations Program means the association is providing educational opportunities for their staff and leadership, and networking with other cannabis trade associations from around the country, ensuring they are adding value for their members.
What does this mean for cannabis trade associations?
Current Allied Associations need to check their email for information on the next Allied Associations Program monthly call, and updating any information that has changed via the NCIA member portal. In addition to the return of monthly calls, Allied Associations should be aware of NCIA's upcoming conferences: our Midwest Cannabis Business Conference in Detroit in September, and the Cannabis Business Summit in San Francisco in December. Allied Associations are visible at our events and important to the planning process.
Cannabis trade associations who would like to learn more about joining should check out our Allied Associations Program page and click on "learn more about the AAP" to get in touch with Rachel Kurtz-McAlaine, our Deputy Director of Public Policy who also manages the program.