By Alex Rogers, International Cannabis Business Conference
Momentum for cannabis policy reform has never been greater than it is right now since the start of international cannabis prohibition. That is particularly true in the United States and the European continent where a growing number of states and countries are legalizing cannabis for adult use.
Cannabis is now legal for adult use in nearly 20 states in the U.S., and Europe recently witnessed its first country passing a national legalization measure when lawmakers in Malta passed a measure late last year. More legalization is expected in the U.S. and Europe in the coming years.
The cannabis industry has enormous potential in both the United States and the European Union, and collaboration opportunities will be abundant. Canada's legal industry may have beat the U.S. to the European continent, however, there are still many policies yet to be reformed and dust left to settle on both sides of the Atlantic Ocean.
A Patchwork Of Laws And Regulations
Canada was the first G-7 nation to legalize cannabis for adult use, and the second nation to legalize cannabis on the entire planet only behind Uruguay. That may lead some to believe that Europe should look to Canada for lessons to be learned from rolling out a legalized adult-use industry.
While there are certainly some aspects of Canada's industry to monitor, what is going on in the United States is far more applicable in many ways to what is going on in Europe due to the patchwork of laws and industry regulations in both regions.
Just as there are some legal states in the U.S. operating simultaneously alongside states that do not have legal industries, the same is true in Europe where cannabis policies and regulations vary widely depending on the country. The need for entrepreneurs to know the nuances between jurisdictions is extremely important as they scale their operations, along with the need to push for sensible, consistent policies and regulations across borders.
Superconference Coming Back To Barcelona
The International Cannabis Business Conference is coming back to Barcelona on March 10th and once again will be teaming up with Spannabis to form the world's largest cannabis superconference. The conference is co-sponsored by Bhang Inc and Grow Glide, and the event's after-party is sponsored by Juicy Fields.
Aaron Smith, Co-Founder and Executive Director of the National Cannabis Industry Association, will be a featured speaker on a panel dedicated to keeping legacy cannabis brands alive as corporate cannabis continues to gain a foothold in the industry.
The most entertaining man in cannabis, Ngaio Bealum, will serve as the International Cannabis Business Conference's Master of Ceremonies in Barcelona. Additional speakers include:
Jamie Pearson – President and CEO, Bhang Inc

Bernardo Soriano Guzmán – CO-CEO, S&F Abogados

Guillermo J Fernandez Navarro – CO-Founder, S&F Abogados

Nic Easley – CEO of 3C Consulting and Managing Director of Multiverse Capital

Luna Stower – VP Business Development, Ispire

Òscar Parés – Deputy Director, ICEERS Foundation

Sergio González aka Weedzard – President, 420 Movement

Iker Val – CPO, Sovereign Fields

Chloe Grossman – Executive Director of Corporate Growth, Trulieve Cannabis Corp

Roberto Algar – Managing Director, Curaleaf Switzerland

Santiago Ongay – CEO, Sabia

Kai-Friedrich Niermann – Founder, KFN+ Law Office

Dr. Juana Vasella – Attorney of Law, MME Legal Zurich

Joan Simó Cruanyes – Coordinator of Cananbis Hub UPC

Albert Tio – Founder of Airam and President of Fedcac

Lisa Haag – Founder, MJ_Universe

Juanma Fernández – CEO, Easy CSC Group

Patricia Amiguet – Founder of Pachamama Cannabis Association and President of CatFAC

Zeta Ceti – Founder and CEO, Green Rush Consulting

Ruben Valenzuela Moreno – CTO, Valenveras
Over 80 countries will be represented at the superconference this March in Barcelona and will include representatives from every sector of the industry as well as leading international cannabis policymakers and industry service providers. Attend the superconference in Barcelona to network with investors, entrepreneurs, industry regulators, and international policymakers and take your industry pursuits to the next level.
The International Cannabis Business Conference also has additional upcoming events in Berlin in July 2022 and Zurich in September 2022. You can secure tickets now and take advantage of the early bird pricing discount.
---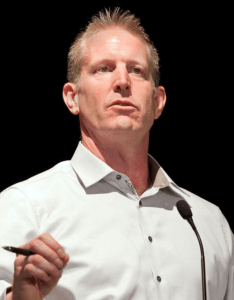 Alex Rogers is the owner and CEO of the International Cannabis Business Conference series. Rogers is a serial entrepreneur and world citizen with a passion for building businesses that create, support, and sustain culture and community.