By Brooke Gilbert, Director of Events & Education
Wow, does the time fly! It seems like just yesterday we were debuting the Quarterly Cannabis Caucus event series and now here we are – 8 months and 36 events later – getting ready to kick off the final round this October across the country.
Registration is now open for the fourth installment of our regionally based Cannabis Caucus series. Join an ever-growing community of cannabis industry professionals coming together quarterly to make meaningful connections, share the latest developing trends, and take action on pressing issues, all while receiving crucial national and state-specific policy updates affecting their businesses day-to-day.
We invite you to join us in a city near you this October for the final Cannabis Caucuses of 2016:
Tuesday, October 11 – Portland, OR – ecotrust – Register!
Thursday, October 13 – Boston, MA – Hyatt Regency Cambridge – Register!
Thursday, October 13 – Miami, FL – Marseilles Hotel – Register!
Tuesday, October 17 – Baltimore, MD – The Grand – Register! — ***Rescheduled, please note updated date***
Tuesday, October 18 – Chicago, IL – The Chop Shop – Register!
Tuesday, October 18 – New York, NY – Newman Ferrara LLP – Register!
Thursday, October 20 – Boulder, CO – The Riverside – Register!
Thursday, October 20 – Phoenix, AZ – mod – Register!
Tuesday, October 25 – Las Vegas, NV – Place on 7th – Register!
Tuesday, October 25 – Santa Rosa, CA – (TBD) – Register!
Thursday, October 27 – Long Beach, CA – The Grand – Register!
Thursday, October 27 – Seattle, WA – Sole Repair Shop – Register!

During July, we were able to update more than 200 member businesses on our federal advocacy efforts and provided them with the information and tools needed to engage with their elected officials during August recess. We also encouraged our members to participate in our on-site social media campaign to help put a face to our growing industry and bring visibility to the most pressing issues affecting us on a daily basis. You can help us keep the conversation going by using the #WeAreTheCannabisIndustry, #IAmTheCannabisIndustry, #CannaBanking, #DeScheduleNow, and #Reform280E hashtags on social media. Huge thanks to all those who have already participated!
Haven't been to one of NCIA's Quarterly Cannabis Caucuses before? Check out these photo highlights from our Q3 Northern California edition which took place at Gateway Cannabis Accelerator in Oakland, CA to see what you've been missing!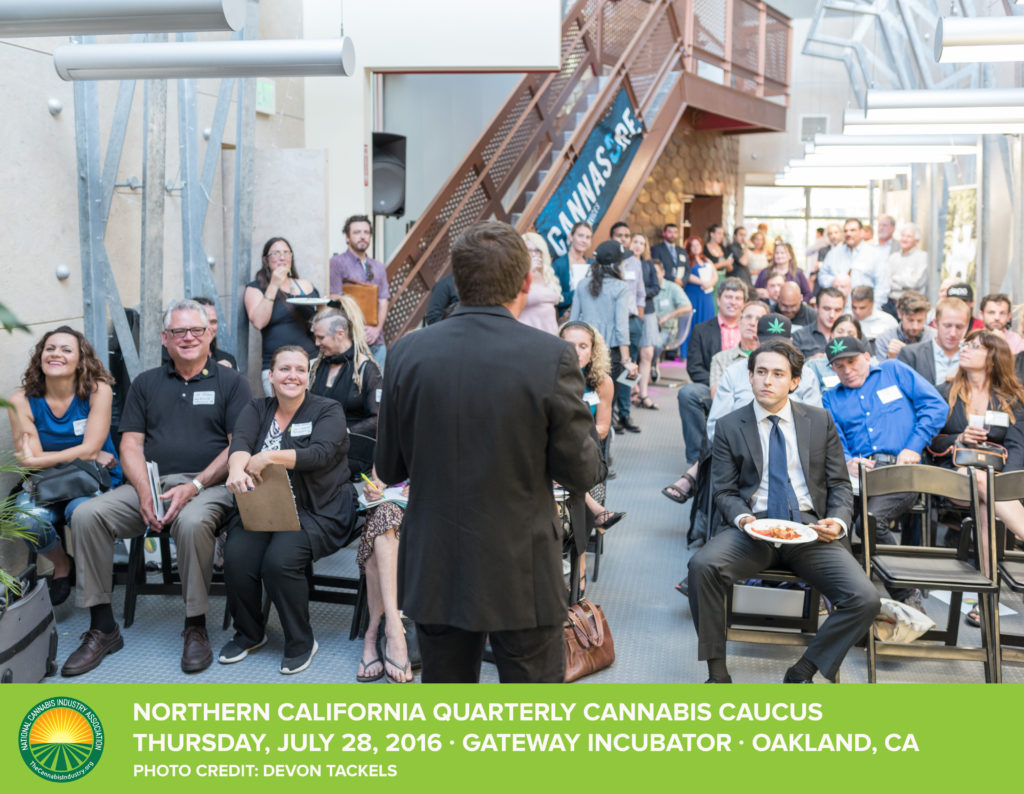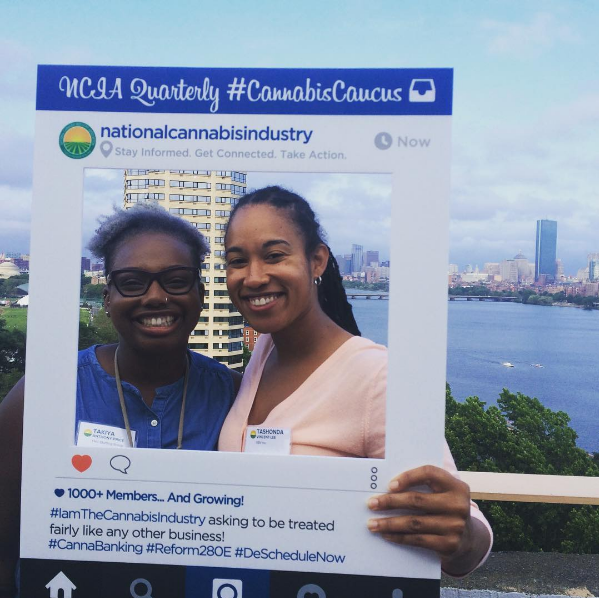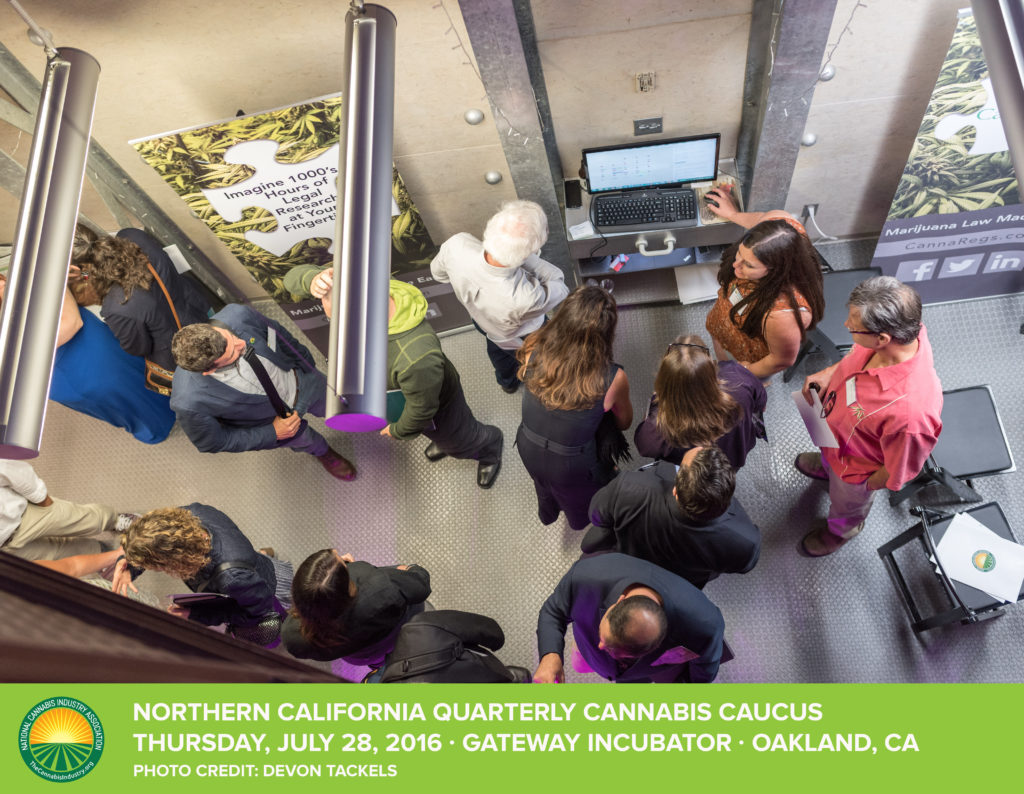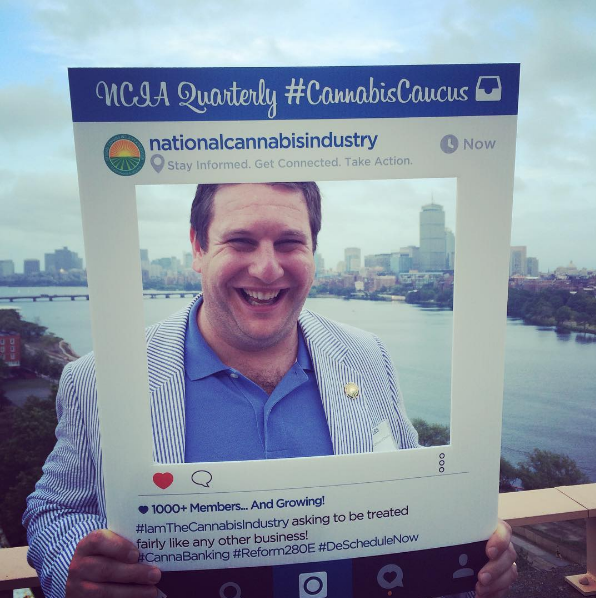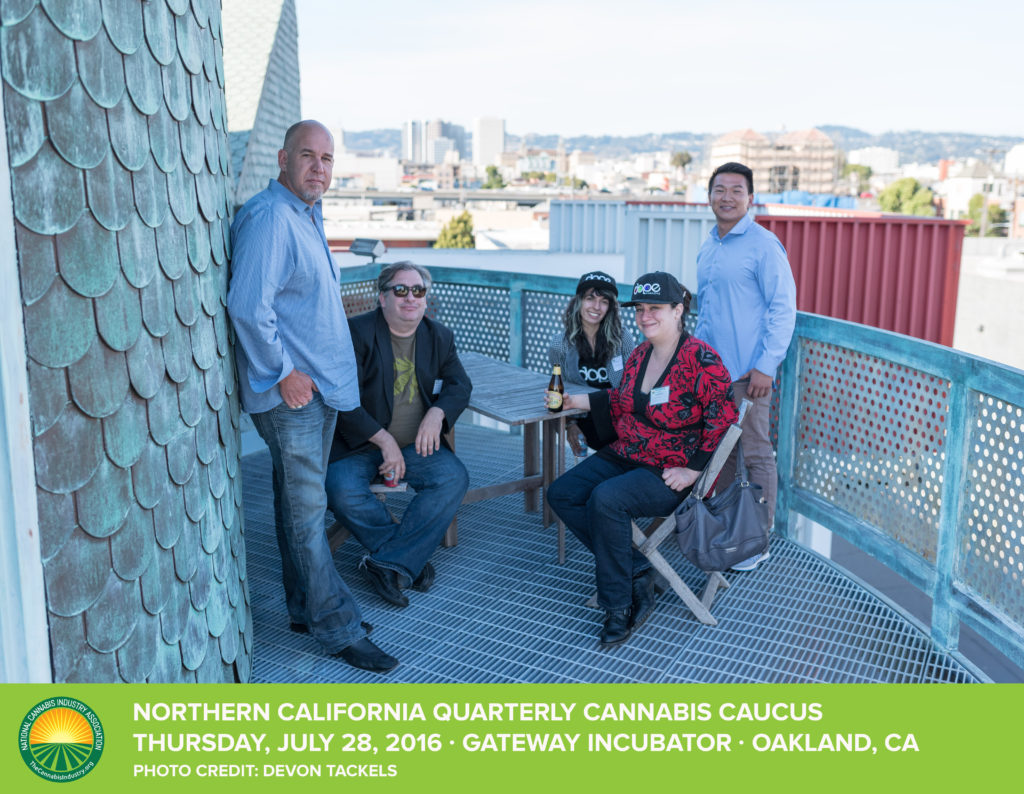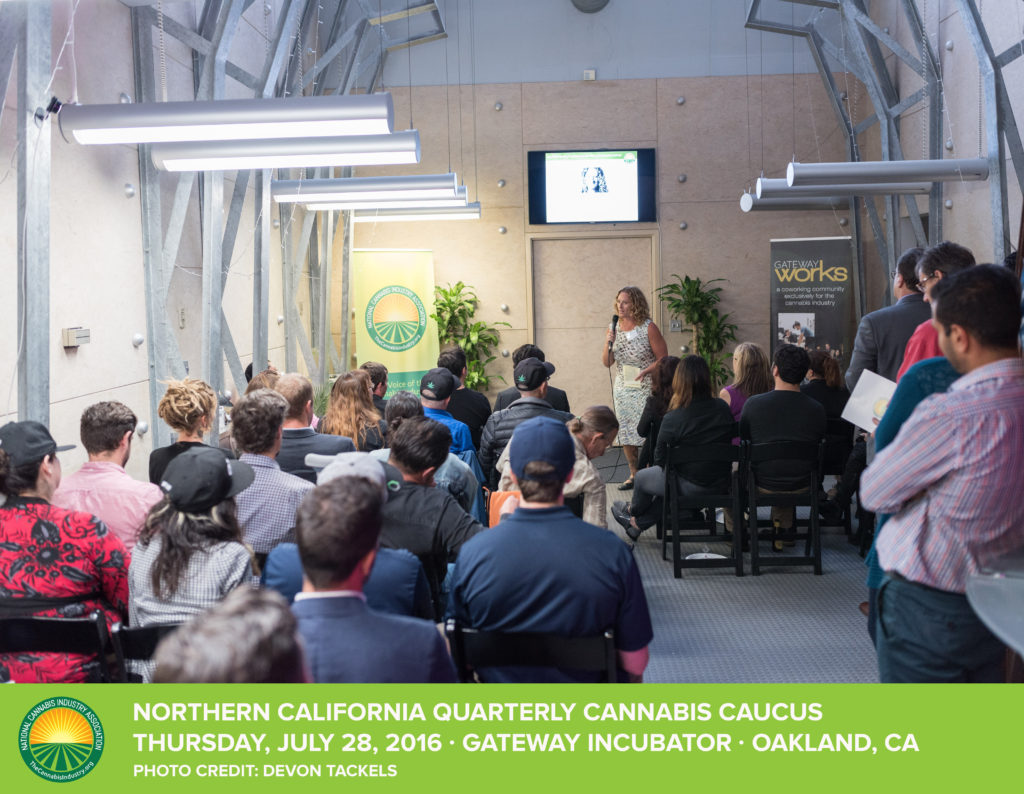 ---
As always, a huge thanks to the support of our sponsoring member businesses and hosts who contributed to our efforts to foster cannabis community across the country!
Premier Sponsors
Cannasure Insurance Services
MJ Freeway
Canna Advisors
Dixie Elixirs
Supporting Sponsors
CannaRegs
CRichter ~ HR Consulting
LivWell Enlightend Health
Media Partners
DOPE Magazine
Sensi Media
Event Hosts
California Cannabis Industry Association
Illinois Cannabis Industry Association
Want to download the information we provided during the third quarter of our Cannabis Caucuses? Check out our Cannabis Caucus Resources page.
Have any feedback from a Caucus you attended in July? Fill out our short attendee survey to provide us with valuable feedback we'll use to improve future events.
Interested in sponsoring an upcoming Cannabis Caucus in your area or a series of events across the country? Check out our Cannabis Caucus sponsorship guide which outlines pricing and benefits.
See you at the next Caucus in October!