by Michelle Rutter Friberg, NCIA's Deputy Director of Government Relations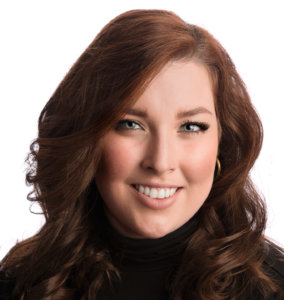 You may have seen this week that there were a number of Senate confirmation hearings, and cannabis was a topic of discussion in some! But what are confirmation hearings, and what happened in them this week?
In Article II, Section 2, Clause 2 of the Constitution is the Appointments Clause, which empowers the President to nominate and, with the advice and consent of the Senate, appoint public officials. In layman's terms, advice and consent essentially means confirmation. 
As of publication, cannabis was brought up before two nominees this week: Attorney General nominee Merrick Garland, and Deputy Secretary of Treasury nominee, Adewale Adeyamo.
On Monday, President Biden's nominee for Attorney General, Merrick Garland, appeared before the Senate Judiciary Committee. Before this, Garland's position on cannabis was relatively unknown — he had ruled in a 2012 federal lawsuit case over DEA's denial of a marijuana rescheduling petition and was one of three judges in the U.S. Court of Appeals for the District of Columbia Circuit panel that upheld the denial. 
However, Garland's position on cannabis became more clear this week — at least in how he views the Department of Justice's role in enforcement and arrest disparities. While before the Senate Judiciary Committee on Monday, Garland was asked about marijuana arrest disparities by notorious cannabis champion Sen. Cory Booker (D-NJ). Sen. Booker asked:
"One big thing driving arrests in our country is marijuana arrests. We had in 2019 more marijuana arrests for possession then all violent crime arrests combined. When you break out that data and segregate along racial lines it's shocking that an African-American has no difference in usage or selling than someone who is white in America, but their likelihood of being arrested for doing things that two of the last four presidents admitted to doing is three to four times higher than somebody white. Is that evidence that within the system there is implicit racial bias, yes or no?"
Garland responded: "It is definitely evidence of disparate treatment within the system, which I think does arise out of implicit bias. Unconscious bias may be, sometimes conscious bias."
As Sen. Booker continued to question Garland about bias in the criminal justice system, Garland proactively brought marijuana back up, saying:
"The marijuana example is a perfect example. Here is a nonviolent crime that does not require us to incarcerate people and we are incarcerating at significantly different rates in different communities. That is wrong and it's the kind of problem that will then follow a person for the rest of their lives. It will make it impossible to get for — to get a job and will lead to a downward economic spiral."
Garland later continued:
"We can focus our attention on violent crimes and other crimes that put great danger in our society and not allocate our resources to something like marijuana possession. We can look at our charging policies and stop charging the highest possible offense with the highest possible sentence."
But that wasn't the only time the likely-soon-to-be Attorney General talked about cannabis. Freshman Senator Jon Ossoff (D-GA) asked Garland about equal justice, and highlighted the fact that "Black Americans continue to endure profiling, harassment, brutality, discrimination in policing and prosecution, sentencing, and incarceration." While responding as to how his Justice Department would combat this, Garland said:
"One important way I think is to focus on the crimes that really matter, to bring our charging and arresting on violent crime and others that deeply affect our society. And not have such an overemphasis on marijuana possession, for example, which has disproportionately affected communities of color and damaged them far after the original arrest because of the inability to get jobs."
During the "lightning round" of questions, Sen. Booker brought cannabis up again — this time, about enforcement and the now-rescinded Cole Memo. The Senator asked Garland, "Do you think the guidance in the Cole Memorandum should be reinstated, that the Justice Department respects states' decisions?" Garland responded:
"I do remember it and I have read it. This is the question or prioritization about resources and prosecutorial discretion. It does not seem to me a useful use of limited resources that we have to be pursuing prosecutions in states that have legalized and are regulating the use of marijuana either medically or otherwise. I don't think that is a useful use."
This was, without a doubt, the most "cannabis positive" response from an Attorney General nominee in history! But the Judiciary Committee wasn't the only one curious about cannabis this week!
Next, we move to the Senate Finance Committee, where Deputy Secretary of the Treasury nominee Adewale Adeyamo was being questioned Tuesday. During this hearing, Sen. Catherine Cortez Masto (D-NV) asked, "Do you believe Treasury should seek to update FinCEN's 2014 guidance on the Bank Secrecy Act's expectations for financial institutions that provide services to cannabis related industries, and if so, what changes do you recommend?" Adeyamo responded:
"Senator, I look forward, if confirmed, to talking to my colleagues at Treasury about this important issue and thinking through what changes may be needed and doing this in a way that's consistent with the agency and the President's guidance. In doing that I look forward to consulting with you and members of this Committee on our path forward."

To be blunt, this is a really big deal! These questions show that the upper chamber of Congress is taking cannabis policy seriously, and expects the topic to be taken up by various agencies over the next four years. You can continue to count on the NCIA team to keep you updated, advocate on your behalf, and work with Congress and the Biden Administration to create a flourishing, responsible, diverse, and equitable cannabis industry.