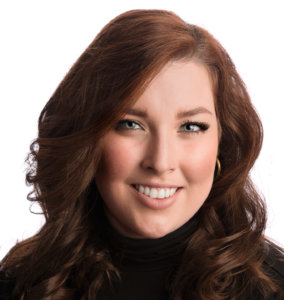 By Michelle Rutter Friberg, NCIA's Deputy Director of Government Relations
As Congress gets ready to beat the D.C. heat and leave Washington for their annual August recess, there's at least one thing on their minds: cannabis. 
Last week, Senate Majority Leader Chuck Schumer (D-NY) along with Finance Committee Chair Ron Wyden (D-OR), and Sen. Cory Booker (D-NJ) introduced their much anticipated Cannabis Administration and Opportunity Act (CAOA), which is now the Senate's only pending legislation that would provide comprehensive cannabis policy reforms across the nation.
The landmark bill would remove cannabis from the federal Controlled Substances Act and move regulatory responsibility from the Drug Enforcement Administration (DEA) to the Alcohol and Tobacco Tax and Trade Bureau (TTB), the Food and Drug Administration (FDA), and other agencies to protect public health and safety. The bill would also institute a federal excise tax of 5-25% on cannabis on top of the already-hefty state taxes imposed on the industry, concerning advocates for small cannabis businesses and equity operators.
The long-awaited CAOA was introduced after sponsors circulated a discussion draft last year. NCIA and other advocacy organizations provided comprehensive feedback to the bill's authors last year. Notable changes to the legislation include:
Increases the permissible THC by dry weight from the current 0.3 percent to 0.7 percent and refines the definition of "hemp," and consequently "cannabis" by taking into account the total THC in a cannabis product, rather than just delta-9 THC.

Changes to the weight quantity to qualify a person for felony cannabis distribution or possession charge under the section from 10 pounds to 20 pounds.

Provides that a court shall automatically, after a sentencing review, expunge each federal cannabis conviction, vacate any remaining sentence, and resentence the defendant as if this law had been in place prior to the original sentencing.

Enables a noncitizen who has received a deportation order based on a cannabis-related offense to file a motion to reconsider that decision. If the motion to reconsider is filed within 30 days of the removal order, the motion may allow for the cancellation of the deportation order.

Establishes a new 10-year intermediary lending pilot program in which SBA would make direct loans to eligible intermediaries that in turn make small business loans to startups, businesses owned by individuals adversely impacted by the war on drugs, and socially and economically disadvantaged small businesses.

Removes the requirement to maintain a bond for any cannabis business that had less than $100,000 in excise tax liability in the prior year and reasonably expects excise tax liability in the current year to be below such amount.

Incorporates rules similar to rules currently applicable to permitted malt beverage producers and wholesalers.
While the historic nature of the CAOA cannot be understated, the bill has a multitude of challenges ahead of it. Not all Senate Democrats support the legislation, making the 60-vote filibuster threshold nearly impossible. Plus, with only a couple dozen legislative days between now and the end of the session, time is also working against advocates. 
Dovetailing with the introduction of the CAOA, the Senate Judiciary Committee's Subcommittee on Criminal Justice and Counterterrorism will hold a hearing titled "Decriminalizing Cannabis at the Federal Level: Necessary Steps to Address Past Harms" this Tuesday. While the witness list has not been made public as of publication, expect the hearing to focus on the newly introduced legislation and how it would affect communities most impacted by the war on drugs.
In other news, the House and Senate will vote on a revised research bill, the Cannabidiol and Marihuana Research Expansion Act, this week. The bill is expected to pass both chambers and be sent to President Biden's desk for his signature. The Senate bill is sponsored by Sens. Dianne Feinstein (D-CA), Chuck Grassley (R-IA), and Brian Schatz (D-HI) and passed by unanimous consent in March. The House bill is sponsored by Reps. Earl Blumenauer (D-OR) and Andy Harris (R-MD), and passed 343-75 in April. One of the notable areas of compromise? The House bill would have allowed researchers to do their studies on cannabis that's actually being sold to consumers in dispensaries. That was removed during negotiations, meaning that researchers will still have to obtain their cannabis from the University of Mississippi's cultivation facility.  
There's still time before recess begins, so make sure you stay tuned to NCIA's podcast, social media, and newsletter to stay up-to-date on all the latest from Washington, D.C.! Interested in making more of an impact? Don't forget to register for our upcoming 10th Annual Cannabis Industry Lobby Days on September 13-14, 2022!