by Morgan Fox, NCIA's Director of Media Relations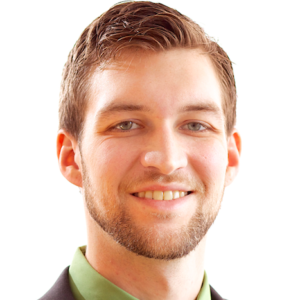 It has been quite a busy month in Washington when it comes to cannabis, but two of the more recent developments have garnered quite a bit of attention in the last couple of weeks and deserve a closer look.
First, a bipartisan group of lawmakers reintroduced the Secure and Fair Enforcement (SAFE) Banking Act in the U.S. Senate. This legislation, which was introduced by Sens. Jeff Merkley (D-OR) and Steve Daines (R-MT) along with 27 original cosponsors (up to 30 as of this writing), would protect banks and other financial institutions from federal prosecution simply for providing services to cannabis businesses that are operating in compliance with state laws. 
This legislation was reintroduced in the House earlier this month to expected fanfare, understandable given that it has already passed in that chamber and continues to enjoy overwhelming support. In fact, it was the first-ever standalone cannabis policy reform legislation to ever be brought to a floor vote – and pass – in that chamber, and was approved twice more in pandemic relief legislation that unfortunately was not approved by the Senate.
This last fact has caused advocates to more carefully scrutinize the prospects of Senate passage. After this bill flew through the House late in 2019, its movement through the Senate quickly came into question after the Senate Banking Committee voiced concerns about the bill. There was also not much indication of priority by Senate leadership to call cannabis bills for committee hearings, which became even more stark with the onset of COVID-19 when almost every other issue took an immediate back seat. Concerns about Senate support were further compounded by the unfair and politically motivated attacks by some Republicans against Democrats for their inclusion of SAFE Banking language in coronavirus relief packages.
However, a new year brings new opportunities. With the contentious 2020 elections in the rearview mirror, and a renewed focus on economic recovery, supporting small businesses, and public safety, we need to use a different calculus when examining the chances of SAFE Banking in the Senate, and that is giving us plenty of reasons to be hopeful.
Let's look at the numbers: there are currently 36 states with comprehensive medical or adult-use cannabis laws and either existing or soon-to-be-implemented regulated cannabis markets, all of which would directly benefit from this legislation. That means there are 72 senators whose constituents are being put in harm's way or face limited business growth opportunities thanks to lack of access to financial services in the cannabis industry, including 25 Republicans (six of whom are already sponsors plus one GOP member from a non-regulated state). With just a few more Republican senators on board, this bill would theoretically be able to beat a filibuster, provided there was unanimous Democratic support.
Does this kind of representation guarantee all 72 of those lawmakers will support cannabis banking reform? Of course not. Legislators on both sides of the aisle frequently do not support legislation that is in their constituents' best interests. However, it does greatly increase the chances of passage and provides additional incentives for hesitant senators. 
In addition, Republican lawmakers have been more openly supportive of incremental reforms like the SAFE Banking Act than they have been of more comprehensive descheduling legislation that NCIA is working to pass, such as the MORE Act. In fact, some observers are confident that there was enough bipartisan support in the Senate to pass SAFE Banking in the last Congress, were it not for the pandemic and the obstruction of cannabis policy reforms by then-Senate Majority Leader Mitch McConnell.
The new landscape in the upper chamber has given us a lot of reasons to be optimistic about SAFE Banking this year. Democratic control of the Senate, tie-breaker voting power in the hands of pro-legalization Vice President Kamala Harris, the prioritization of cannabis policy reform by Senate Majority Leader Chuck Schumer and other members of Senate leadership, more Republican original cosponsors, and the increasing support of voters in conservative and swing states have given this legislation the best chances of being approved in the Senate since its first introduction.
The other federal cannabis story making headlines was the suspension, reassignment, and dismissal of a number of employees in the White House that was supposedly based at least in part on past cannabis consumption, despite recent guidance from the Office of Personnel Management which advised federal employers not to view past cannabis use as an automatic disqualifier for otherwise qualified job candidates. While the White House was quick to defend itself and point to other factors involved in individual cases, this move clearly sent the wrong message to employers across the country and called into question the Biden Administration's stated support for at least marginal cannabis reforms.
Does this mean that Pres. Biden will veto comprehensive cannabis policy reform or other related legislation when it reaches his desk? Extremely doubtful. However, this unfortunate incident is indicative of the continuing stigma that cannabis consumers face, and an ongoing disconnect between public opinion, policy, and leadership. 
This isn't just a government employment issue, either; it is alive and (un)well in the private sector. Even in states where cannabis is legal for adults, many employers continue to enact strict anti-cannabis policies, limit their hiring pools, and punish qualified workers for off-duty cannabis consumption. This despite ample evidence that cannabis is not associated with decreases in productivity or increases in workplace injuries.
There has been some progress in recent years on this front. Recent court cases have finally begun siding with medical cannabis patients who were wrongfully terminated for using the medicine that works best for them, after years of ruling in favor of employers. More and more states are instituting employee protections, at least for patients. Yet as more states consider "banning the box" — a policy which prevents prospective employers from asking about past cannabis convictions – or institute laws against pre-employment drug screening as a condition of job offers, discrimination against cannabis consumers and people who work in the industry remains a major problem of not only policy, but culture. Ultimately, employers will need to get over the stigma and false assumptions they have about cannabis and develop better internal policies to match the growing reality of legal and accepted cannabis in the United States.
One thing is certain: as we get closer to ending prohibition, the complexity and nuance of this issue are sure to grow. Stay tuned for more updates as reform efforts continue to heat up in our nation's capital!