Cross-posted from NCIA's Cannabis Business Summit website.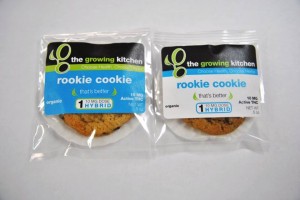 The big news coming out of the cannabis industry this week is the rise of single-serving edibles and infused products aimed at new marijuana users, many of whom choose edibles over more traditional methods like smoking.
A national Associated Press story highlighted the "Rookie Cookie" from The Growing Kitchen as well as the new Dixie One Watermelon Cream soda from Dixie Elixirs. Each of these products boasts a modest 10mg and 5mg dose respectively and are marketed at new customers who are interested in trying edibles but who may lack the experience to properly dose the product themselves.
According to Taylor West, Deputy Director of the National Cannabis Industry Association, this is just good business given the shifting market.
"This is a great example of how a legal, regulated market can help address some of the concerns we've seen in terms of edibles. From new cannabis customers to medical patients, consumers exist all along the spectrum. It's simply smart business to create products that serve a diverse market."
Indeed, new statistics seem to back up that claim. For the second month in a row, adult-use sales figures have exceeded medical in Colorado and the trend only seems to be growing. Tourism is also playing a role. A recent market study released by the State of Colorado estimated that 40% of consumers in Denver are tourists. In ski towns, that figure jumps to 90%.
Followers of this blog have likely known about the trend towards single-serving edibles since last month when Julie Dooley of Julie's Baked Goods observed that most edible manufacturers are creating single, 10 mg servings for the non-medical consumer.
When things change as fast as they do in the cannabis industry, it pays to stay ahead of the curve. Sign up today for the Infused Products and Extraction Symposium on October 27-29 in Denver to gain insight and network with leading industry experts and businesspeople.