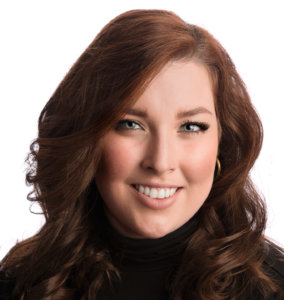 by Michelle Rutter Friberg, NCIA's Deputy Director of Government Relations
It's hard to believe that somehow it's March again, but all the while, the NCIA team in D.C. has been hard at work lobbying and advocating on behalf of you and your business. Things are really beginning to warm up and spring into action, so keep reading below for a quick update on where things are at with SAFE Banking, comprehensive reform, appropriations, and more! 
SAFE Banking
Bill reintroductions in both chambers have been off to a slow start. Between a new session, most people still working remotely, a delayed organizing resolution in the Senate, and a somewhat contentious COVID relief package that's finally passed, members of Congress and their staff have been incredibly busy. But, now that that's all behind us, I'd suggest preparing for many cannabis bills to be introduced soon.
Specifically, you can expect the reintroduction of the SAFE Banking Act to happen in both the House of Representatives and the Senate within the next couple of weeks. When the bill was introduced in the House during the 116th Congress, it had over 100 cosponsors. In the Senate, it was introduced with more than 20 — that's more than a fifth of the entire chamber! The bill later went on to be passed by the entire House of Representatives in September 2019 by a vote of 321-103. 
You'll remember that the SAFE Banking Act addresses urgent public safety concerns by allowing tightly regulated marijuana businesses the ability to access the banking system and make our communities safer. The bill also provides protections from money laundering laws for any proceeds derived from these state-legal marijuana businesses. The bill also includes the Financial Institution Customer Protection Act and protections for hemp and hemp-derived CBD-related businesses, which sometimes still struggle in accessing financial services despite the legalization of hemp in the 2018 Farm Bill. 
Don't expect any big changes, however — the bill this Congress includes minor technical changes to the safe harbor language, strengthened hemp provisions, and other technical updates.
Comprehensive Reform
While SAFE Banking's timeline is clear, the same can't completely be said for more comprehensive reform. When I say comprehensive reform, I'm talking specifically about bills that would remove marijuana from the Controlled Substances Act like the MORE Act and the upcoming Schumer-Booker-Wyden bill. 
In the House, we are continuing to work with various committees and members to determine the best path forward for the MORE Act and what changes should be made. I wouldn't be surprised if that bill gets reintroduced sometime this spring, but the process is truly still in flux, so I also wouldn't be surprised if it was postponed awhile. This will be determined by the lead sponsors' offices and also by the congressional calendar and how various bills/issues move through the legislative process.
In the Senate, we're excited to be working with Leader Schumer (D-NY) and Sens. Booker (D-NJ) and Wyden (D-OR) on their new cannabis bill. That bill will draw heavily on provisions from the MORE Act, but will also include expanded language on taxation and smart regulations. Now that the COVID relief bill has passed into law, I think we can expect to see their bill be introduced sometime in the near future. 
You'll also remember that NCIA was one of two industry trade associations invited to the initial meeting with those Senators to discuss this new bill. We're looking forward to their discussion draft and offering our thoughts. 
Appropriations
It's spring, which means it's appropriations season here in D.C.! These bills are legislation that "appropriates," or sets aside, federal funds to be divided between specific federal government departments, agencies, and programs. For a refresh on the history of appropriations, click here, or, if you're interested in how these provisions relate to cannabis, click here.
While the appropriations amendment that protects medical cannabis businesses, patients, and programs has been in law since 2014, we've had difficulty expanding those provisions and passing new cannabis-related amendments due to the formerly-Republican controlled Senate. However, now that Democrats control both houses of Congress, we're excited to go back to the drawing board and get creative with the appropriations process to help provide some certainty and relief to the cannabis industry. 
We'll be looking at amendments pertaining to adult-use cannabis programs, banking, veterans access, allowing Washington, D.C. to finally implement a functioning 21+ cannabis program — and that's just scratching the surface! 
All of this is to say: things are really springing into action in D.C.! Prepare for many cannabis bills to begin getting reintroduced, and remember that the appropriations process takes months, so stay tuned via our blog, newsletter, NCIA Connect, and the new NCIA Mobile App to remain in the loop and get involved!