Service Solutions: Seed to Sprout – Defining an Engaging Employee Experience for Retention & Performance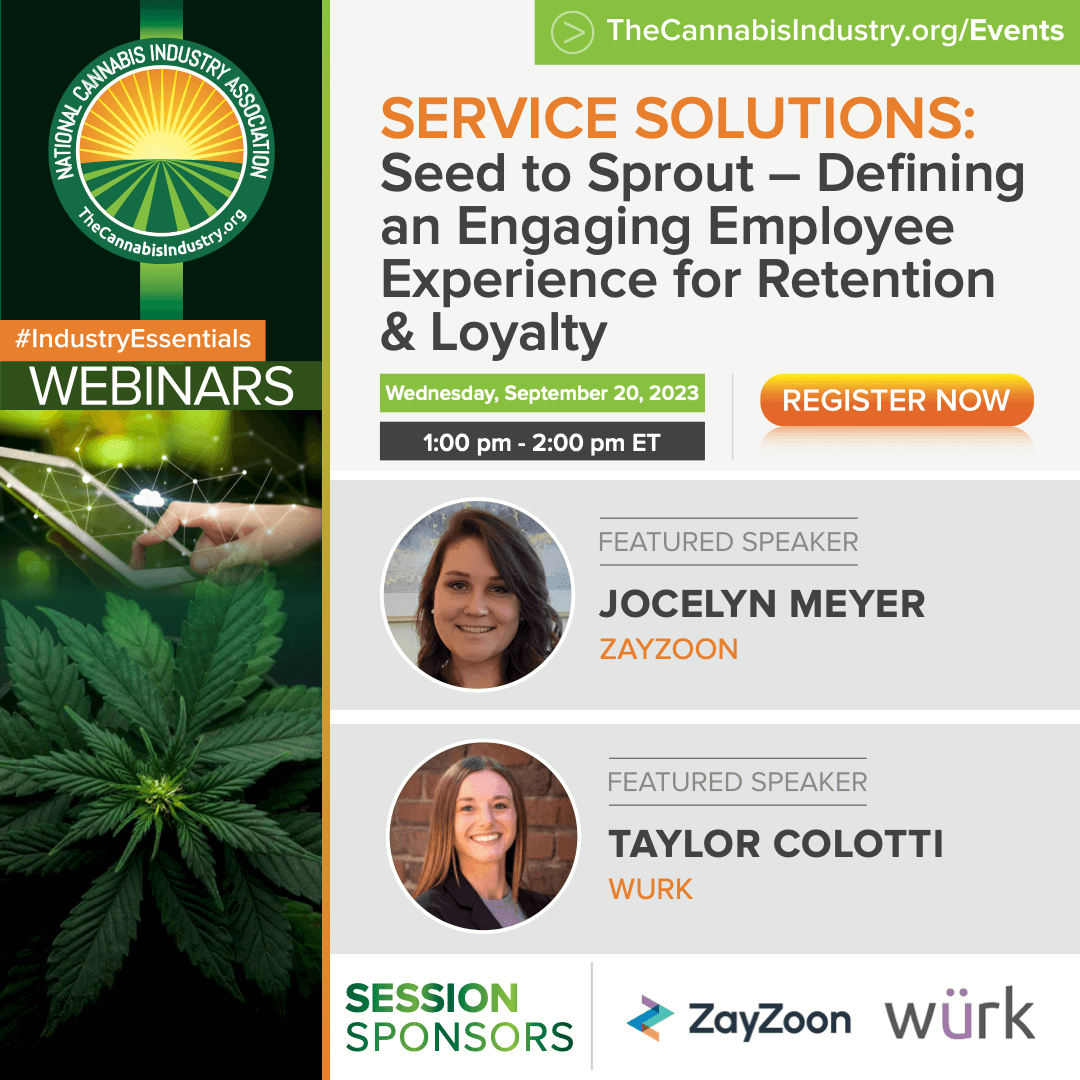 NCIA's #IndustryEssentials webinar series is our premier digital educational platform featuring a variety of interactive programs allowing us to provide you timely, engaging and essential education when you need it most.
Cannabis businesses have faced many challenges in the past couple of years. While all organizations are struggling with an exhausted workforce, competitive talent acquisition, and maintaining costs – the cannabis industry is one of the hardest industries in terms of high turnover and low engagement emphasizing the need to address workforce reductions and support remaining employees. When the average cost of replacing an entry-level worker is up to 50% of their salary and high-level workers up to 400%, it's time to get serious about your employee experience.
The experience you provide for your employee is not only a strategy to maintain your workforce but also to provide a quality work-life for all your staff. Taking care of your employees with the culture you build, transparency you convey, and clear communication, fosters a company community that helps drive a positive experience.
Join us for this educational webinar as we examine the employee experience and why it should be a key area of focus for your business. Understanding and prioritizing the overall engagement of your employees, will save your business money, boost productivity, and improve your bottom line.
Learning Objectives:
• Defining the Employee Experience & the Value it Brings to Your Business
• Ways to Improve Your Experience Right Now
• Outlining Top Trends to Incorporate into Your Strategy
• How to Develop a Framework for Success
Panelists:
Jocelyn Meyer
Leader of People & Culture
ZayZoon
Taylor Colotti
Manager of People & Development
wurk
Sponsored By: