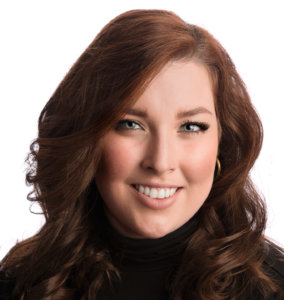 By Michelle Rutter Friberg, NCIA's Deputy Director of Government Relations
Recent polling from Gallup showed that an astonishing 68% of Americans believe that cannabis should be legal. And while support spans age groups and party lines, cannabis is usually thought of as an issue Democrats champion – but one woman is looking to change that.
This week, freshman GOP Congresswoman Nancy Mace (SC) officially threw her hat in the cannabis reform ring with the introduction of the States Reform Act. Notably, this is the second comprehensive cannabis bill introduced by a Republican member of Congress (the other was sponsored by Rep. Dave Joyce, one of the co-chairs of the Cannabis Caucus). 
According to Rep. Mace's office, here are some of the things the bill does:
Ensures that no state or local government will be forced to change its current cannabis policies by removing cannabis from Schedule I and deferring to states.

Regulates cannabis federally like alcohol under USDA for growers, ATF/TTB for cannabis products, and FDA for medical use.

Institutes a low 3% federal excise tax on cannabis products to fund law enforcement, small business, and veterans mental health initiatives.

Ensures the safe harbor of state medical cannabis programs and patient access while allowing for new medical research and products to be developed.

Outlines the federal release and expungement for those convicted of nonviolent, cannabis-only related offenses. This will not include cartel members, agents of cartel gangs or those convicted of driving under the influence (DUI). Mace's office estimates that approximately 2,600 releases will be expected at the federal level. State level releases and expungements will be left to each state to determine.

Protects military veterans by ensuring they will not be discriminated against in federal hiring for cannabis use or lose their VA healthcare benefits.

Protects children and young adults under the age of 21 from cannabis products and advertising nationwide. Incentivizes states to make cannabis illegal for anyone under the age of 21, with a medical exception for prescribed use. Provides funding to the Substance Abuse and Mental Health Services Administration to ensure protections for minors are being considered.

Protects medical cannabis for the following uses: arthritis, cancer, chronic pain, sickle cell, HIV/AIDS, PTSD and other medical uses per a state's specific cannabis regulations.
NCIA applauds Rep. Mace for introducing this new and carefully thought out piece of legislation. There are many provisions in the bill that we support: low tax rates and barriers to entry, allowing states to lead – but also many areas with room for improvement like those pertaining to criminal justice and trade. NCIA will continue to work with Rep. Mace's office to improve this bill and attempt to find common ground across political parties in order to advance cannabis policy reforms.