by Michelle Rutter Friberg, NCIA's Deputy Director of Government Relations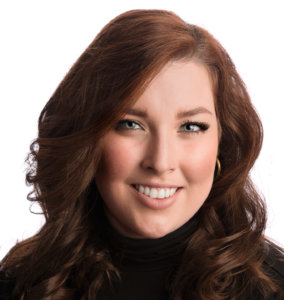 Last week, I wrote about what to expect during the 117th Congress. This week, I want to highlight the incoming Biden Administration, and the various agencies and Cabinet officials that could affect cannabis policy going forward over the next four years. 
The tradition of the Cabinet dates back to the beginnings of the Presidency itself. Established in Article II, Section 2, of the Constitution, the Cabinet's role is to advise the President on any subject he may require relating to the duties of each member's respective office. The Cabinet includes the Vice President and the heads of 15 executive departments — the Secretaries of Agriculture, Commerce, Defense, Education, Energy, Health and Human Services, Homeland Security, Housing and Urban Development, Interior, Labor, State, Transportation, Treasury, and Veterans Affairs, as well as the Attorney General.
Here's my breakdown of the top three agencies I'll be watching:
Treasury Department
In February 2014, the Treasury Department issued guidance to clarify Bank Secrecy Act (BSA) expectations for financial institutions seeking to provide services to marijuana-related businesses. However, over the last seven years, the policy landscape surrounding cannabis has changed dramatically — at the time this guidance was issued, only Colorado and Washington had legalized adult-use cannabis. Now, there are 15 states plus the District of Columbia that allow for the adult-use of cannabis and 36 states with medical cannabis laws. 
Incoming President Biden has nominated former Federal Reserve Chairwoman Janet Yellen for the post of Treasury Secretary. Though her position on cannabis is relatively unknown, it's definitely possible that this guidance could be updated or expanded. Additionally, if the SAFE Banking Act is passed by Congress, the Treasury Department would then be in charge of ensuring that the implementation of that legislation goes smoothly. 
Department of Justice (DoJ)
Here's the big one everyone in cannabis will be watching: the Department of Justice. President Biden has selected Merrick Garland as his nominee for Attorney General, and everyone seems to be wondering the same thing: could there be a new "Garland Memo" ala the Cole Memo?
If you'll remember, during the Obama Administration in 2013, the Department of Justice issued the Cole Memo, which outlined enforcement priorities for the Department as states were beginning to set their own cannabis policies. Under the Trump Administration, that memo was rescinded in January 2018 by then-Attorney General, Jeff Sessions. 
It's certainly possible that a Garland DoJ could unveil a new cannabis-related memo. Outside of enforcement priorities, the Department could also direct other agencies to reevaluate their policies around cannabis and housing, immigration, and the armed forces. 
Small Business Administration (SBA)
In 2018, the Small Business Administration (SBA) came out with a notice to all employees and lenders that updated their policies surrounding marijuana businesses. They stated, "Because federal law prohibits the distribution and sale of marijuana, financial transactions involving a marijuana-related business would generally involve funds derived from illegal activity. Therefore, businesses that derive revenue from marijuana-related activities or that support the end-use of marijuana may be ineligible for SBA financial assistance." They then went on to outline the ineligibility of direct and indirect marijuana businesses, as well as hemp-related businesses (this was pre-2018 Farm Bill) to participate in SBA programs. 
This could all change under a Biden Administration, however. The President-elect has tapped Isabel Guzman as Small Business Administrator — she currently serves as the director of California's Office of the Small Business Advocate. While her position on marijuana is unknown, I'm incredibly hopeful for reform under Guzman — her familiarity with small businesses in California means she is surely well informed on the struggles the cannabis industry faces. 
These are just a few of the agencies that I'm watching, but there are many others to keep an eye on: the Veterans Administration, Health and Human Services, and FDA, just to name a few. And, as always, NCIA will be working to advance positive reforms within the executive branch at every opportunity.
Make sure you're subscribed to NCIA's CannaBusiness Leader to stay up to date on the latest and find me over on NCIA Connect with any questions or feedback!