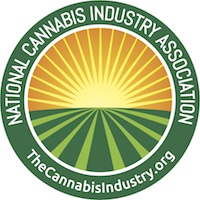 Last year represented the most robust growth phase for NCIA in our seven-year history. The increase in membership and revenues has allowed us to expand our presence in Washington, D.C., provide better benefits and service to our members, and produce the best events in the industry.
Organizational Highlights
NCIA membership rolls increased by 40% during 2017 and NCIA is beginning the year with 1,530 dues-paying members.

Increased revenues allowed increase our budget for lobbying and public affairs on behalf of the cannabis industry by over 60%.

NCIA launched its Policy Council which has led the development of four policy white papers and has generated additional funding for our work in Washington, D.C.
Participation in NCIA's 7th Annual Cannabis Industry Lobby Days nearly doubled over the prior year, with 300 attendees taking part in the two days of advocacy in Washington, D.C.
Attendance for NCIA's flagship annual event, the Cannabis Business Summit & Expo, grew by 37% over the previous year and we launched two new regional conferences with great success: the California Cannabis Business Conference and Seed to Sale Show.
NCIA rolled out new direct benefits for our members, including group health insurance and access to the Cannabis Industry Digital Marketplace™.
NCIA worked with the Governors of the first four states to regulate marijuana to generate a sign-on letter urging the administration not to interfere with their states' cannabis programs.
Significantly increased our budget for third party partnerships, expanding the NCIA's reach the providing positive exposure for the industry to groups such as the Republican and Democratic Governors Associations, American Legislative Exchange Council (ALEC), and the Council of State Governments.
As we enter into our 8th year as your national industry association, we're grateful to our more than 1,500 member businesses across the country who make our work possible. This year, it is more important than ever to unify as an industry and make our voices heard in the halls of Congress. Start planning now to join us in Washington, D.C., on May 21-23, 2018 for our 8th Annual Cannabis Industry Lobby Days. Let's stand together and show our nation's decision-makers what a legitimate, responsible cannabis industry looks like. See you in D.C.!