by Michelle Rutter Friberg, NCIA's Deputy Director of Government Relations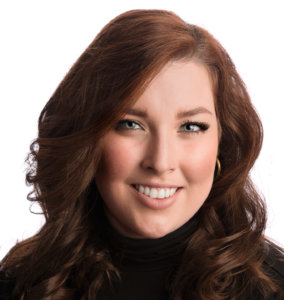 As you may have heard by now, Election Day is just around the corner! Let me take this opportunity to remind you to vote, to do so safely, and come up with an election plan! If you need help determining if you're registered, or need more information about anything election-related, you can click here for some great resources.
Over the last two years, NCIA and the cannabis industry have had some success in Washington, D.C.: passing the SAFE Banking Act out of the House, passing the MORE Act out of committee (we expect a full House vote during the lame duck session!), and even getting the language of the SAFE Banking Act included in three proposed COVID-19 relief packages. But, the same challenge has remained: the upper chamber of Congress, the Senate.
This year, there are 35 Senate seats up for election, and the results will impact cannabis policy for years to come (remember, Senate terms last for six years). Let's take a look at three races that could not only impact cannabis policy, but the makeup of the Senate as a whole.
Arizona
Incumbent: Sen. Martha McSally – Republican
Challenger: Mark Kelly – Democrat
The Details: Senator Martha McSally, Mark Kelly, and seventeen other write-in candidates are running in this year's special election in Arizona. The winner will fill the rest of the 2017-2022 term that former Sen. John McCain (R) won in 2016. You may remember McSally's name– that's because back in the 2018 general election, McSally ran for Arizona's other Senate seat and lost to Kyrsten Sinema (D) 47.6% to 50.0%. After the 2018 election, interim Sen. Jon Kyl (R) announced his resignation and Gov. Doug Ducey (R) announced McSally as Kyl's replacement in December 2018. Easy to keep up with, right?!
On Cannabis: This year, Arizonans will vote on Proposition 207, which would legalize adult-use cannabis in the state. During a debate in October, the candidates were asked about the initiative. Mark Kelly responded, "I think I'm gonna vote yes. It has some provisions in there to decriminalize it and address some incarceration rates for marijuana offenses — I think that's good. I think there's a funding source there. So I'm probably gonna vote yes." When asked if he'd support removing marijuana as a Schedule 1 narcotic were such federal legislation to come before him, Kelly replied, "Based on my vote here in Arizona, I would seriously consider removing it."
Senator McSally, on the other hand, has been essentially silent and inactive on this issue since assuming office. Last month, when asked about the initiative, McSally said "I'll let the Arizona voters decide that [Proposition 207]." During her time as a Congresswoman prior to being appointed to the Senate, McSally voted against several cannabis-related appropriations amendments. She has not co-sponsored any cannabis-related legislation in the Senate.
Colorado
Incumbent: Sen. Cory Gardner – Republican
Challenger: Former Governor of Colorado, John Hickenlooper – Democrat
The Details: This race is one of the most contested in the country– both the Democratic Senatorial Campaign Committee (DSCC) and the National Republican Senatorial Committee (NRSC) have added it to their election target lists. The previous three U.S. Senate elections in Colorado—2016, 2014, and 2010—were decided by margins of 5.7, 1.6, and 1.7 percentage points, respectively. Gardner was first elected in 2014 after defeating incumbent Mark Udall (D) 48.2-46.3%. 
On Cannabis: Sen. Gardner has long been touted as one of the most pro-cannabis Republicans in the Senate. He has sponsored and co-sponsored a number of cannabis bills, including the STATES Act and the SAFE Banking Act. However, Sen. Gardner has been unable to convince his colleagues to bring SAFE Banking up for a committee vote, or even have a simple hearing on the STATES Act. That being said, if Republicans retain control of the Senate, but Gardner loses his seat, it may have adverse consequences for the cannabis industry. 
During his time as governor, Hickenlooper actively opposed cannabis legalization, even going so far as to unsuccessfully campaign against the state's marijuana legalization ballot referendum. He then went on to implement it after voters approved the measure. During his last year as governor, he also vetoed proposals to add autism as a medical marijuana qualifying condition, to increase flexibility for investments in the cannabis industry, and to allow dispensaries to operate tasting rooms. But Hickenlooper has come a long way since then– his campaign website states, "As U.S. Senator, I will fight to remove cannabis from classification as a Schedule I drug." Plus, he even responded to an op-ed penned earlier this year by NCIA's own Social Media Manager, Vince Chandler, tweeting, "Yes, I support decriminalizing & descheduling marijuana. Colorado set the gold standard, and I'm eager to work with you and Colorado's cannabis industry and entrepreneurs to get this done in Washington."
Montana
Incumbent: Sen. Steve Daines – Republican
Challenger: Former Governor of Montana, Steve Bullock – Democrat
The Details: Incumbent Sen. Daines was first elected in 2014 with 58% of the vote. Bullock was first elected Governor of Montana in 2012 with 49% of the vote to his opponent's 47%. His margin increased in 2016 when he won 50% to 46%. That same year, Donald Trump (R) won Montana in the presidential election with 56% of the vote to Hillary Clinton's (D) 36%.
Both the National Republican Senatorial Committee and the Senate Majority PAC, a Democratic PAC, have targeted the race. Prior to announcing his bid for Senate, Bullock joined the crowded Democratic presidential field before dropping out in 2019.
Implications: This year, there are two cannabis-related initiatives on the ballot in the Treasure State. Montana I-190, the Marijuana Legalization Initiative, is on the ballot and would legalize the possession and use of marijuana for adults over the age of 21, impose a 20% tax on marijuana sales, require the Department of Revenue to develop rules to regulate marijuana businesses, and allow for the resentencing or expungement of marijuana-related crimes. The second initiative, Montana CI-118, the Allow for a Legal Age for Marijuana Amendment, would amend the Montana Constitution to allow for the legislature or a citizen initiative to establish a minimum legal age for the possession, use, and purchase of marijuana, similar to the regulation of alcohol in the state constitution.
While neither Senate candidate has weighed in on the state's cannabis initiatives, we do have some understanding of their views on the issue– Sen. Daines has consistently voted in favor of appropriations amendments related to hemp, medical cannabis, and banking. In 2015, he co-sponsored an industrial hemp bill. It's important to note that all of these votes were more than three years ago. On the other hand, while running for president last year during July 2019, Bullock stated, "I think this [cannabis legalization] should be left up to the states. I think the federal government should get out of the way and this is a state-by-state decision."
Now, remember to get out there and VOTE! Here at NCIA, we'll be analyzing other initiatives, candidates, and what it all means for you and your business as we get closer to the election, and doing the same once we get the results!