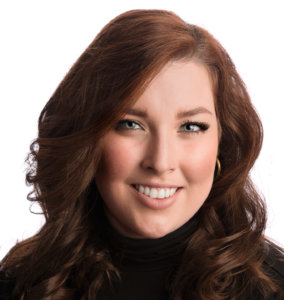 by Michelle Rutter Friberg, NCIA's Deputy Director of Government Relations
I'm not sure if you've seen the news, but Congress has had a lot on its plate recently: negotiations over infrastructure, the budget, the debt ceiling, reconciliation, not to mention the ongoing COVID-19 pandemic! And while the path to cannabis reform has been slightly overshadowed by some of these larger issues, for the time being, the NCIA team is continuing to work tirelessly and incessantly on your behalf to enact legislation that would help you and your business. Let's take a look at some of the more recent developments from Washington, D.C: 
SAFE Banking:
Last month, the House passed the language of the SAFE Banking Act for the fifth time via the must-pass National Defense Authorization Act (NDAA). NCIA and our allies on Capitol Hill are always trying to be creative and come up with new, different avenues to advance our policy priorities, and the NDAA was a great opportunity that we were able to take advantage of! NCIA will continue to work with members of the Senate Armed Services Committee and other stakeholders to push for the SAFE Banking Act to be included in the final bill language. Stay tuned as the NDAA process unfolds throughout the remainder of autumn.
The MORE Act:
Also last month, the House Judiciary Committee passed the MORE Act out of committee by a vote of 26-15 but the bill still has a long journey ahead of it. It's unlikely that committees like Ways and Means and Energy and Commerce will waive their jurisdiction again, and it's critical to remember that the chamber actually became slightly more conservative following the 2020 election. Committee schedules are jam-packed right now, however, we continue to meet with those with jurisdiction over the MORE Act and encourage them to take up this important piece of legislation.
CAOA
:
The discussion draft of the Cannabis Administration and Opportunity Act (CAOA) was unveiled back in July by Senate Majority Leader Schumer (D-NY), Finance Committee Chairman Ron Wyden (D-OR) and Sen. Cory Booker (D-NJ). In the following month, NCIA worked diligently with our Evergreen Roundtable, board, committees, social equity scholarship members, and others to provide detailed feedback on various topics as requested by the Senators. NCIA continues to be a resource for the Sponsoring Offices and committees of jurisdiction, however, official bill introduction likely won't happen until early-2022.
Veterans
:
Last week, the House Veterans Affairs Committee: Subcommittee on Health held a hearing on a number of bills; among them H.R. 2916, the VA Cannabis Research Act of 2021. While this bill is not a piece of NCIA priority legislation, we applaud the committee, longtime sponsor and ally Congressman Correa (D-CA), and their teams for discussing this important topic. Of note is testimony from Dr. David Carroll, Executive Director at the Office of Mental Health and Suicide Prevention at the Department of Veterans Affairs (VA). His testimony is only about a page long, but the gist is that the VA does not support this bill. I'd also like to highlight the statement Rep. Correa submitted for the record, which you can find here. 
Even though Capitol Hill's bandwidth is stretched, NCIA will continue our work in Washington, D.C. to get these (and other) cannabis provisions enacted into law. Have questions or thoughts? Find me over on NCIA Connect!