by Dan Walter and Matt Finkelstein, FutureSense, LLC
Closing out 2019, jobs in the cannabis industry have been at the forefront of a national conversation. With more states coming on board with medical and adult-use legislation, the industry is continuing to grow. Industry leaders are looking to attract and retain talent from within and outside of the industry by using competitive compensation strategies.
Several companies launched salary surveys in 2019, including us – FutureSense, LLC. We started on this journey to offer our compensation consulting clients accurate survey data. Surveys happen to be one of our areas of expertise. We partnered with the National Cannabis Industry Association (NCIA) to launch the first-ever comprehensive, compliant, and actionable compensation survey to be released in January 2020. 
As we dove deeper into the industry, we found that there were several other surveys in action. We also learned that our survey holds a few essential components that other surveys were missing.  
These components include:
Compliance – Creating a compliant survey is not easy. Other surveys provide no acknowledgment of DOJ and DOL regulations around reporting pay data. Most other data sets do not indicate as to how many incumbents represent each data point, nor how heavily weighted any one company was in the data. Our survey follows all DOJ and DOL regulations.
Broad & deep data – At first, other surveys represented these values as minimums, averages, or maximums. Further research showed extreme data points that were not in line with normalized data. Based on our 30+ years of survey experience, these are clear signs of thin data. Our data has always been presented in percentiles, showing breadth and depth.
Usable & actionable data – Companies need much more than a handful of "hot jobs" to build out their compensation programs. HRT and compensation professionals need detail and ranges. Our survey provides extensive ranges and detail for professionals and companies to understand the market and put these findings into action.
When reviewing final survey data, we generally expect there to be data for a minimum of 25th, 50th, and 75th percentiles, each calculated using standard statistic formulas. We also expect there to be a normalized difference between each level of no more than one or two standard deviations from the norm. In much of the other industry data, there are only minimums, maximums, and averages reported. Even more concerning is the wide range of pay for some jobs. In certain cases, we have seen data with no ranges (clearly data for only one or two individuals). In other cases, we have calculated rough deviations of six or even ten standard deviations from the norm.
As an example: one of the industry's premier recruiting firms did a great job outlining the current trends in the industry and providing info on hot jobs and benefits. The narrative is great, but the pay data used to support their findings is limited to less than 30 positions and does not indicate whether it is compliant with all rules. It's simply not data that businesses should use to set their pay levels. As an independent third-party survey provider, we're aiming to provide compensation and benchmarking information that can be used to determine pay, without any bias.  
Our report currently covers compliant data for more than 85 positions in 11 job families. As participation in our survey continues to grow, we will continue to expand the number of reportable job titles and family benchmarks. Our goal for 2020 is 200+ jobs with compliant and reportable data. We will also begin to present data by demographic breakouts, like location/region, company size, and revenue. The elements will make the data increasingly useful to any compensation/HR professional or executive looking for pricing for key positions and the foundations for the structure of a viable pay program for their company.  
We are big believers in collaboration, not competition, and welcome the opportunity to explore designing a single set of data with other industry providers currently creating their own survey. The goal must be to represent the industry at-large. Good data is critical. Our growing industry cannot afford to promote the use of bad data any longer. 
The report summary will be released to NCIA members in January of 2020.  For more information or to sign up to participate please visit: www.CannaCompensation.com
---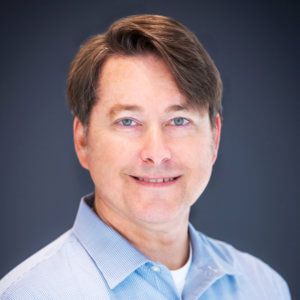 Dan Walter, FGE, CECP, CEP, is a Managing Consultant at FutureSense, a holistic human capital consulting firm. He has worked in the field of compensation since 1994 and was previously the Founder and CEO of Performensation. His expertise includes equity compensation, incentive pay, executive compensation, and talent management issues. Dan is an industry thought leader for all forms of equity, including stock options, restricted shares and units, stock purchase plans, and performance-based programs. In addition to his focus on plan design, he has been the architect of software solutions and administrative and technological best practices used by many companies. Dan has coauthored several books on compensation and is a popular blogger on the topic. He is also a popular speaker and does dozens of presentations every year. Dan is also on the NCIA's Human Resource Committee.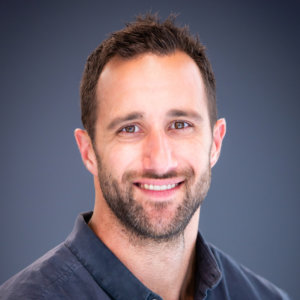 Matt Finkelstein, is a Consultant at FutureSense. Matt has worked in the compensation field with FutureSense for six years and has also spent thirteen years as an organic farmer & gardener. Prior to joining FutureSense, he was managing small family farms & developing educational gardens around California, with an emphasis on regenerative practices and design. As a farmer, Cannabis has always been integrated into his own operations and he has also spent a lot of time on cannabis-specific farms. Matt brings his breadth of knowledge from both fields and serves as the primary project coordinator for FutureSense's cannabis compensation endeavors. Matt is also on the NCIA's Cultivation Committee. 
About FutureSense, LLC
FutureSense provides integrated solutions to build and sustain human capacity and optimize organizational performance. FutureSense specializes in people, pay, organization, and strategy, offering unique and comprehensive services to create solutions that make a difference. For more information, visit http://www.futuresense.com.