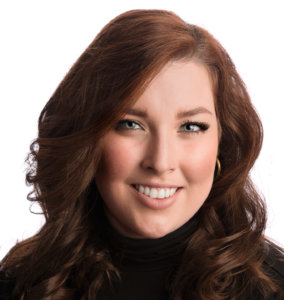 By Michelle Rutter Friberg, NCIA's Deputy Director of Government Relations
Hopefully you've had a chance to recover after 4/20, but here in Washington, D.C. the work never ends! 
Over the last few weeks, there have been developments on the timeline for the Cannabis Administration and Opportunity Act (CAOA), updates on the path forward for SAFE Banking, and a slew of pro-legalization events took place in the D.C. Keep reading for the latest: 
More Delays for the Cannabis Administration and Opportunity Act (CAOA)
In February 2021, Senate Majority Leader Chuck Schumer (D-NY) along with Sen. Finance Committee Chairman Ron Wyden (D-OR) and Sen. Cory Booker (D-NJ) announced that they would be introducing a comprehensive cannabis bill to deschedule cannabis, enact a regulatory framework for this new industry, and seek to repair some of the harms that the war on drugs has created. In July of that year, the trio released the long-awaited, detailed discussion draft of the Cannabis Administration and Opportunity Act (CAOA) and asked for comments and feedback from stakeholders (you can read NCIA's here) to be submitted by September 1, 2021. Since then, the Senators have been diligently reviewing and working on the legislation.
The sponsoring offices had hoped to introduce the CAOA in the beginning part of the year, and more specifically April 2022, however, they recently announced that they are continuing their diligent work and will introduce the bill before August recess.
While this announcement can be frustrating at face value, I'm happy that the Senators are being thoughtful, careful, and considerate about crafting this legislation. Precedent matters a lot on Capitol Hill, so getting it right on the first try (or attempting to!) matters. 
SAFE Banking & the America COMPETES Act
The House of Representatives has passed the SAFE Banking Act three times this Congress; first in April 2021 as a standalone bill by vote of 321-101 and most recently as an amendment to the House's version of the America COMPETES Act, which is now being negotiated by a bicameral, bipartisan conference committee. 
While many in D.C. had hoped that negotiations would conclude by Memorial Day, lead sponsor Sen. Todd Young (R-IN) recently said that a more realistic timeline for the bill would be the end of summer. This week, the Senate will vote on 28 motions to instruct-  these are procedural, non-binding resolutions that guide the conference committee through the negotiation process. After that, the conference committee can begin meeting
National Cannabis Festival and more!
Founded in 2016, the National Cannabis Festival is an annual event held in Washington, D.C.  with a focus on cannabis and music, advocacy, education, and activism. Now boasting well over 20,000 attendees, NCIA is proud to have been involved with the event since its inaugural year, and I even sit as an advocacy committee chair! 
This year, the festival was back and better than ever with an entire week of events celebrating cannabis advocacy in the nation's capital, including an incredible Policy Summit featuring members of Congress, advocates, journalists, and more. 
Like I said – the work never ends in D.C., and the NCIA team is gearing up for another busy month filled with Evergreen virtual lobby days, Hill meetings, coalition building, and more! Want to get involved? Consider becoming a member today!