by Steve Ardagh, founder and CEO of Eagle Protect
Disposable gloves are standard issue for the medical, food, and yes – cannabis industry. But thanks to COVID and subsequent disruptions in the supply chain, the market for procuring disposable gloves has gone from routine to challenging. In fact, the demand for quality disposable gloves has skyrocketed, more than doubling since the global pandemic's arrival, thereby creating an unpredictable cycle of availability. Demand for single-use gloves is expected to continue increasing in the coming years, as the health and safety of workforces across multiple industries – including medical, food, and cannabis-related operations – are required and dependent upon their usage.   
Let's examine the factors that have made disposable gloves both scarce… and pricey, as of late.
Global Glove Origination
Approximately 99% of all disposable gloves are manufactured in southeast Asia, most notably Malaysia and Thailand. But for these regions, compared to the U.S., lockdown to prevent the spread of COVID infections has a much more literal meaning. The restricted movement, as well as outbreaks, led to output at 60% of its normal capacity. In addition, most experts agree that there's clearly a shortage of workers – many of whom were immigrants affected by travel restrictions. It's estimated that an additional 25,000 workers are needed to restore full production capacity.
Supply and Demand
As the demand for disposable gloves increased globally, it put added stress on manufacturers and the supply of raw materials, driving up prices tenfold compared to pre-COVID levels. Though glove costs have recently dropped, prices have not reached pre-COVID levels.
Cost of Gas
The raw materials of nitrile gloves are primarily petrochemical based, subject to the volatile price swings in the oil and gas industry. Combined with the tenfold increase in shipping costs, disposable glove prices are not likely to continue dropping.
Labor Violations

In the midst of this price spike, one of the top importers, Malaysia's Top Glove, the world's largest glove producer, was banned from importing gloves to the U.S. from July 2020 to September 2021, due to conclusive evidence of forced labor. However, this ban did not extend to other countries.
Knockoffs

When the pandemic nearly doubled the demand for disposable gloves and other PPE components, several new manufacturers with little to no industry experience, assisted by dealers with nothing more than a financial incentive, flooded the market with cheap, counterfeit, and reject-quality gloves. Spotting these unscrupulous suppliers can be done by looking for a few common signs, as they're often given away by their offering of discount or wholesale pricing, especially in bulk. It's estimated that the market has already absorbed an influx of gloves of a defective and dangerous quality.
Safeguarding Your Operation
Currently, poor quality gloves continue to flood the disposable-use market. In business, it's human nature to seek the lowest price for inventory, but saving a little now may cost you dearly on the backend. Cost is obviously important, but consistent quality will keep you from having to replace gloves that rip and tear too easily. When sourcing disposable gloves, seek reputable suppliers – those who have a clear ownership origin, quality web presence and active social media accounts. Taking it a step further, you can inquire about factory audits and HACCP compliance certifications. The cannabis industry has already dealt with at least one recall due to glove contamination. And recalls can have negative financial and brand ramifications. Lastly, always remember when dealing with a new vendor – you can conduct your own product trial before ordering.
---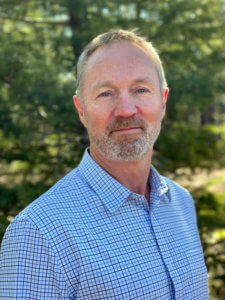 Steve Ardagh, "The Glove Guy," is the founder and CEO of Eagle Protect, a disposable glove supplier dedicated to the responsible sourcing of quality products that ensure customer safety and impact reduction, ultimately mitigating customers' risk. Eagle Protect is the only global PPE supplier that is a Certified B Corporation, a designation that a business has met the highest standards of verified performance, accountability, and transparency. He can be reached at steve@eagleprotect.com.