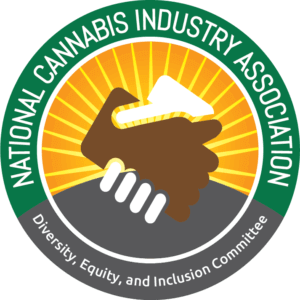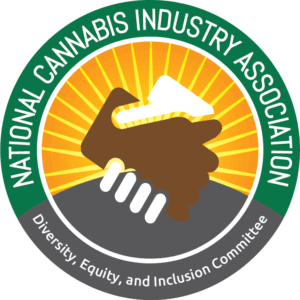 by Mark Slaugh, iComply LLC
NCIA's Diversity, Equity, and Inclusion Committee
Previously, in part 1 and part 2 of this series, the DEIC examined the problems inherent in existing social equity programs and the merit for federal social equity in regulating interstate commerce. The DEIC also examined the key components of a proposed framework to address these challenges, how to define social equity federally, and the merit of determining the types and numbers of permits to be issued. 
Sadly, as written currently, all proposed federal bills fail to meet the critical objective of creating as much NEW generational wealth for the most number of those disparaged from participating in the legal cannabis industry because of the socioeconomic impacts of more than 80 years of federal marijuana prohibition and due to the barriers to entry created amid state regulatory regimes.
To conclude this policy framework proposal, the DEIC will look at the key considerations for a federal program to ensure it functions as designed and how this framework can create social equity technical assistance, qualification, and a phased approach of implementation to ensure that social equity operators have ample time to qualify, have adequate funded, and are set up for success with an equal starting line in the new interstate commerce industry.
Qualifying Social Equity Operators –  Federal Technical Assistance Program
It is imperative that any federal social equity framework helps the industry and their new partners, by ensuring permit holders are qualified in both cannabis and business backgrounds, and by helping them bring financing to the table to start a permitted interstate commerce cannabis business that can be as ready, as quickly as possible, to help import, export, and transport cannabis between the States.
To carry out these provisions in the policy, we recommend that amendments to any federal act include:
Requiring that qualified social equity interstate commerce permit holders:

Have a path to educational qualification (training and development)

Can qualify with equivalent experience

Can pre-qualify for the SBA's funding once they obtain education or equivalent experience (funds issued upon state licensing approval)

Obtain the majority of initial permits offered for interstate commerce (95%)
In alignment with how long and at what percentage the current industry has been dominating the ownership of licenses

Entities should have 51% or more verifiable ownership and control by a social equity qualified applicant.

Advisory Committee to determine how to verify the 51% social equity ownership
Providing social equity qualified permit holders exclusivity for at least 5 years to ensure the qualifying process takes place equitable to the average time in which the industry developed for adult use without considering social equity. 

Mandating laboratory testing as national permitting for interstate commerce to work. 

Ensure parity amongst states and tribal nations such that tribe-to-tribe trading and interstate trade routes can be protected.

Avoiding overly limiting interstate commerce permits, but also giving them value by not making them unlimited either.


DEIC suggests 1,500 permits as a starting point divided among the three primary types as a fair balance initially.
These pillars of federal act amendments will proactively resolve interstate commerce concerns that are inherent in descheduling cannabis. Further, pre-qualifying permit holders based on their experience, education, as well as federal financing for their business (contingent on state licensing), will accomplish two primary concerns:
Incentivizes state governments to create social equity licensing regimes that emulate federal efforts

Reduces "predatory" operating agreements that use "token" social equity applicants who do not participate in the business license, contribute little to no financing, and are thereby diluted by existing operators and investors
We believe the U.S. Small Business Administration (SBA) is best to handle collaboration efforts to define this new "Minority Cannabis Business" (MCB) certification program for both program providers on the educational side and for pre-qualifying federal funding for qualified applicants. 
Through this qualification, the Alcohol and Tobacco Tax and Trade Bureau (TTB) and (SBA) would issue an interstate commerce permit to be tied to state licenses, and only then would funding be issued to the applicant by the SBA. All funding issued is contingent on obtaining a state licensed facility or partnership with an existing operator in any given state.
Phased Approach:
We believe it is also important that the amendments clearly lay out a multi-phased approach to the rollout of interstate commerce permitting to ensure those most qualified operators proceed first, and to then qualify others with enough time to do so. Encapsulating the proposed amendments, we envision the following steps to ensure a smooth transition that maximizes the opportunity for social equity applicants to succeed:
Initially, establishing the advisory board for the regulatory agencies and mandates to allow for education providers to apply and be approved to provide the educational qualification to social equity applicants. These education providers may also be prioritized based on social equity and curriculum requirements designed in collaboration with cannabis business experts and diversity, equity, and inclusion advocates in cannabis.

For those who lack the experience in operating an interstate commerce permitted business, but who are impacted by the war on cannabis, approved educational programs are invaluable to overcoming the barriers in not knowing how to operate a regulated cannabis business.

Those with experience may qualify, without the need of an educational provider, and each are evaluated for priority licensing according to the following priority:

Applicants with cannabis and business experience (most qualified)

Applicants with legacy experience but limited regulated business experience

Applicants with business experience but limited cannabis experience

Applicants with little cannabis or business experience (least qualified)

If qualified in both, the applicant goes first and can qualify for SBA funding fastest.

If they have limited experience in cannabis or business, then the applicant can take the coursework to qualify and apply for SBA funding.

During this time, it is also crucial to increase community education efforts so that communities impacted most by the war on cannabis can be made aware of the opportunity to qualify, be trained/educated, and approved, and get access to the information necessary to pursue the opportunity along the above pathways.

Provide an education fund for state and municipal governments to promote the benefits of cannabis social equity, responsibilities, and risks of cannabis.
Access to financing is critical for social equity applicants and must be made available through the qualification process for social equity qualified businesses. Once qualified on education or equivalent experience, the SBA may pre-approve funding for qualified applicants. By achieving these qualifications, applicants have access to *reserved* funding appropriated by the federal act. Pre-approved financing in the form of grants and low-interest business debt instruments that are contingent on successful completion of course requirements and other "qualifying" factors for a Minority Cannabis Business is critical to ensuring success for operators and the federal government. 
These government loans say how one qualifies and is "pre-approved" so that applicants can negotiate with existing industry license holders as valuable partners and receive federal funding contingent on state licensing approval. The idea is to promote partnership and participation between the existing industry and newly established social equity entrepreneurs while ensuring equal opportunity for social equity operators who do not choose to partner with the industry.
Follow Through
To ensure the program functions as designed and that the advisory committee is provided with as much data as possible to improve upon these suggested amendments, the Diversity Equity and Inclusion Committee (DEIC) recommends a final amendment in the form of a best practices study, along with collected data from participating states, to be instituted and reviewed annually for the first five years and subsequently every three years. 
The intention of this study and report is to ensure the enforcement of laws, standards, and programs and to monitor that the activities of social equity operators are in alignment with the intention of the program in benefitting the social equity entrepreneurs permitted, that policies against predatory operating agreements are being enforced, and that policies are truly beneficial to creating social equity in the cannabis industry. The study will provide evidence of the benefits and challenges of the program, as well as possible improvements at federal and state levels. 
Conclusion
It seems obvious that unless any social equity partner can "bring more to the table" to balance a "mega player's" contribution, be educated in all aspects of their chosen field in the industry, recognize predatory agreements, and otherwise be positioned more equally to meaningfully participate in the cannabis industry, social equity programs will continue to fall short of meeting the goal of creating new generational wealth. 
History has shown that as long as there's an opportunity for inequality to be wielded as a weapon for those in power, it will be. No amount of good intention can change that fact. 
Social equity requires empowerment opportunities for social equity candidates to bring more to the table as equals with "mega players." We recognize partnerships can be an ideal path forward when the power dynamics within them are balanced and fair. The DEIC proposes these amendments to any federal act to serve as solutions to the traditional problems of inequality, exclusion, and gatekeeping that once spurred prohibition in the first place and that continue to prevail in the inequity the cannabis industry is still experiencing and to solve the shortcomings of social equity programs thus far. 
We recognize that the role for the federal government in these federal act amendments is to even the odds in interstate commerce permitting. Their role is to oversee the fairness in qualifying candidates, to ensure a meaningful value for the permits issued, to give permittees the chance to catch up to the privileged few already in the industry with lockout periods for non-social equity applicants, limited licensing, and to provide access to financing for those traditionally locked out of access to financing or wealth as aa result of systemic oppression caused under prohibition.
Interstate commerce permitting seems like the last true chance for America to atone for 80+ years of marijuana madness and its detriment on our society. It is also the last chance for the industry to search for its soul to balance the impacts prohibition has had on these operators in excluding their participation in legal cannabis initially – born as a result of systemic discrimination overall and colonized on by those with clean records.
In doing so, a more equitable federal act can create the bold ideas and incentive to bring traditional wealth and experience into partnership with underprivileged social equity operators and their expertise/culture to form partnerships that truly represent the intent behind the policies intended for social equity and to create a more diverse, equitable, and inclusive industry for all.