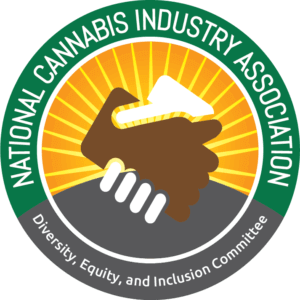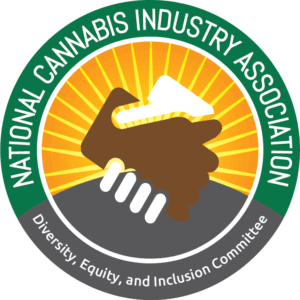 by Mark Slaugh, iComply LLC
NCIA's Diversity, Equity, and Inclusion Committee
As the debate heats up on "how" rather than "if" cannabis legalization will happen, social equity and comprehensive reform are at the forefront of the minds of national legislators and advocates. Historically, people chose to legalize cannabis as a method of legitimizing the illicit cannabis market. Beyond the message that "Black Lives Matter," the issue of the federal legalization of marijuana means, fundamentally, that the federal government must spearhead meaningful policies in diversity, equity, inclusion, and social justice, to balance the scales of injustice during prohibition and early legalization efforts by the States. 
Further, the Biden Administration's priority of respecting the sovereignty and self-governance of tribal nations means federal trust and treaty responsibilities may finally be met by regularly having meaningful consultations with tribal nations to create federal policy. Thus, the inclusion of tribal nation's representatives is imperative when creating federal policy to ensure their rights are secure and there is parity amongst states and tribes.
Any descheduling or legalization framework must hold a social equity objective that is clear at the core of its function: To create as much NEW generational wealth for the most number of those disparaged from participating in the legal cannabis industry because of the socioeconomic impacts of more than 80 years of federal marijuana prohibition and due to the barriers to entry created amid state regulatory regimes. 
Sadly, as written currently, all proposed federal bills fail to meet this critical objective.
As soon as the federal government deschedules marijuana, it falls under Congress' constitutional purview to regulate interstate commerce. Marijuana included. This is likely the ONLY opportunity available for those impacted by the war on marijuana to balance the scales of historic injustice, by providing an opportunity to participate in cannabis business ownership in a meaningful and valuable way. 
If social equity is not adequately addressed in a federal act, it would require a secondary bill to tax and regulate interstate commerce activities. This would waste precious time and open a door to unregulated and taxed activities until congressional consensus and control are established. We have seen mistakes like this lead to disaster already amid state markets who leapt before ensuring a safety net. It also would NOT guarantee that social equity would be addressed in a second bill under new congressional, senate, or executive purview.
More importantly, the projected market cap of the U.S. cannabis industry is projected to be $85B by 2027 and was $18B in 2020. To put that number in perspective today, the largest tobacco company's market cap is $95.6B – that's over 5x the market cap of the whole cannabis industry. Similarly, the largest beverage distribution company has a $45.5B market cap – or over $2.5x of the current cannabis industry cap.
Both of these "big businesses" are in the cannabis industry already and they are preparing for federal legalization. The moment cannabis is de-scheduled, it quickly becomes an "extinction event" for social equity unless guardrails are put in place in the first Federal Act to offer social equity a fighting chance. 
To avoid needless delay, to leverage effective taxation and regulation, to protect social equity from rapid market consolidation and control, and to spearhead well-thought-out and innovative ideas to address the inequities of the cannabis industry, the National Cannabis Industry Association's Diversity Equity and Inclusion Committee (DEIC) presents these considerations to amend any proposed federal act – in order to preserve key concepts central to addressing interstate commerce and the short-falls of previously enacted social equity programs.
The Problems with Current Social Equity Programs 
In analyzing the social equity programs undertaken at municipal and state levels so far, the NCIA's DEIC has found multiple shortcomings in achieving the goal of generating new generational wealth for as many people who have been systematically discriminated against during the prohibition era of cannabis.
Namely, the following major issues continue to prevail:
Social equity applicants who are unqualified or do not participate meaningfully in the ownership or operation of the cannabis business. This can be because of the following reasons:

A lack of experience or expertise in business skills necessary to operate

A lack of experience or expertise in regulated cannabis operations

Fear of continued persecution and distrust related to trauma from being victimized by the war on drugs.

Based on the fact cannabis arrests have and still disproportionately affected BIPOC community members.
This causes many traditional, large, and privileged Multi-State Cannabis Operators (MSOs), in addition to established market entrants (Tobacco and Alcohol) as well as Special Purpose Acquisition Funds (SPAC's) – collectively referred to as "mega players" – to decide to "take the wheel and drive" the cannabis licensing process and to put the social equity operator in the proverbial "back seat." Another issue that remains unaddressed and underlies challenges in successful social equity programs is that:
Social equity operators do not have access to financing to meaningfully contribute to capital or operating expenditures to partnerships with cannabis companies who have capital and expertise. 

This is certainly in large part due to generational prohibition and lack of access in being underprivileged. 

Prohibition also impacts financing which systematically discriminates against the disprivileged; regardless of their interest to participate in the cannabis industry.

These individuals were prohibited from entering the legal market (when barriers were lower) and were initially labeled as "undesirables" because of past criminal history. This gave the cannabis industry and culture away to people who never suffered a day in the war on drugs.
The lack of access to education, experience, and wealth often drives the existing "mega players" who "hold the keys" to expertise and wealth, to justify operating agreements that contain provisions that make the social equity licensee's position dilutable in the event they cannot meet their operating or fiduciary duties. Which brings up the third underlying problem in social equity programs which is connected to the above factors:
2. Attracting and grooming social equity candidates to qualify for licenses only to then leverage the applicant out of the licenses, is often how "mega players" skirt around social equity provisions. The justification in doing so is due to the above two factors and is justified as "what is best for business" by traditional operators expanding their footprint through social equity licensing. 
In the social equity conversation, these partnership agreements are often referred to as "predatory operating agreements" which refer to the manner in which many "mega player" operators, knowing social equity applicants cannot bring education, experience, or money to the table, systemically target and groom qualified social equity applicants into delusions of wealth participation in cannabis only to obtain a license and then proceed into diluting the social equity partner – rather than educating them, providing them experience, or helping them obtain the wealth to contribute as equals. 
Mega players, multi-licensed cannabis businesses, and vertical cannabis businesses may also engage in "social equity colonialism" in which they create "incubator programs" to educate, train, possibly fund, or partner with social equity entrepreneurs only to have them compete against one another in "pitch competitions" in which the mega player can cherry-pick the most controllable or affordable operator or otherwise leverage them to benefit including using taxpayer funds granted by the state or through discounts on licensing and/or taxes. Too often, the intent is to "tokenize" social equity operators, rather than empower them as equals.
Whether intentional or not, the impact of reducing social equity applicant participation after using them to obtain social equity licensing is a commonplace practice and shortfall of the programs analyzed by the DEIC.
To solve these problems, the DEIC acknowledges that the motivation for those in power to remain in power does not incentivize them to provide a truly equitable partnership simply because a program exists to do so. To address these diluting agreements, we recognize that the Government must play a role in addressing the underlying factors which justify the behavior driving "predatory operating agreements" and "social equity colonialism".
Indeed, federal legalization and the regulation of interstate commerce with social equity at the forefront may be the last opportunity to address the harms caused by prohibition nationwide and the inequity of governments refusing to address social equity in cannabis. Similar to the Civil Rights Act of 1964, the victims in the war on cannabis cannot depend solely on state and local governments to address social equity. 
Over the next two parts of this series, we will outline a framework of components that may be amended or included in a federal legalization bill to resolve the problems in social equity identified and to provide a comprehensive reform for permitting interstate commerce and addressing the inequity prevalent in the cannabis industry.
---
Read more in Part 2 and Part 3 of this blog series.