by Mike Lomuto, NCIA's DEI Manager
Part 1 of a Blog Series Recapping the Equity Workshop Tour – Spring 2023
I believe that the cannabis industry needs intimate and dynamic events, particularly if we are to build in an equitable and diverse fashion, and that's why I embarked on the Equity Workshop Tour, navigating countless obstacles along the way.
After completing the four workshops that comprised the Tour, that belief has been validated, with several additional takeaways.
As part of each workshop, we conducted panel discussions with representatives of state and city regulatory agencies and advocacy organizations.
These conversations were especially illuminating for me, as I got to witness firsthand the ways in which regulators and advocates have been working together in each of these states, with the same mission of equity front and center.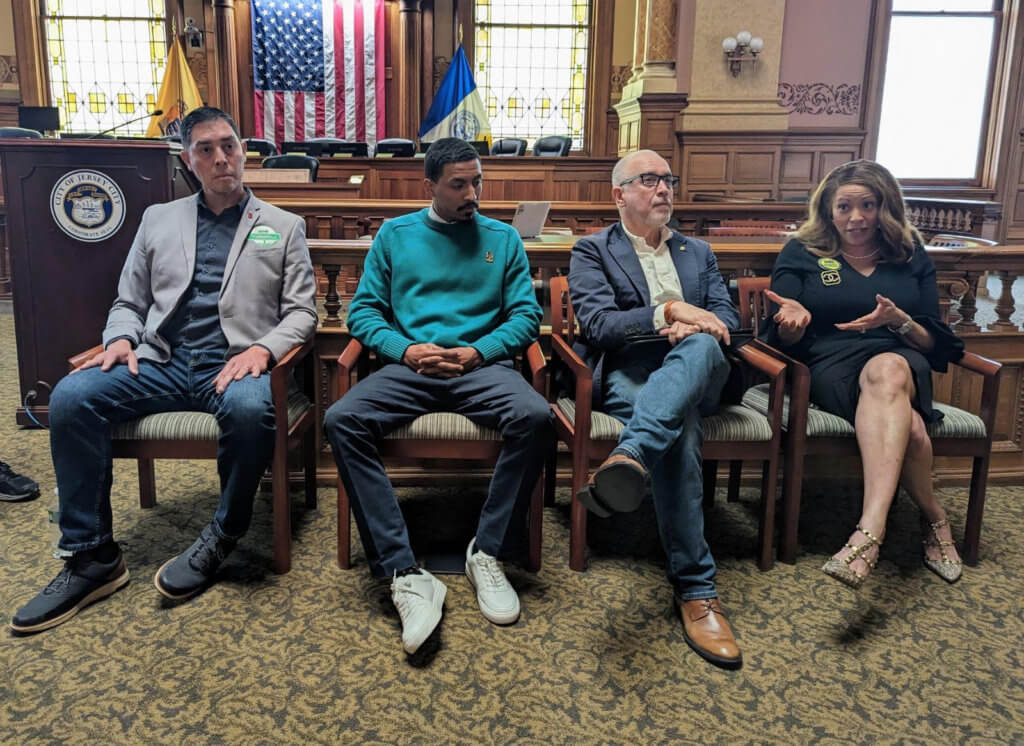 NEW JERSEY
In New Jersey, the Cannabis Regulatory Commission (CRC) recognizes the need for input from stakeholders, and our intimate panel discussion, with a high level of audience participation, offered exactly that. 
Hearing the "origin stories" of CRC Vice Chair Samuel Delgado and CRC Commissioner Charles Barker is a large part of why I believe we have a chance at an equitable industry. Because at the end of the day, we have solid allies within the halls of government, who share our mission.
I was very encouraged to learn about a state that appears to be outpacing other states in the drive to stand up an equitable industry. There does, however, appear to be a lot of work that needs to be done on the municipal level. This is where advocacy organizations, like NCIA, and stakeholders must work together to educate local regulators in order for expeditious and equitable permitting processes to unfold. I believe that NCIA's committees can provide support in this area, as we have previously, by providing written or verbal testimony on specific matters that municipalities are still unaware of.
It was also illuminating to understand the role that service-disabled veterans play in the industry, as pointed out by Osbert Orduna (of NHCC and SDVICA). Nichelle Santos (M4MM) also contributed valuable insights to this panel discussion.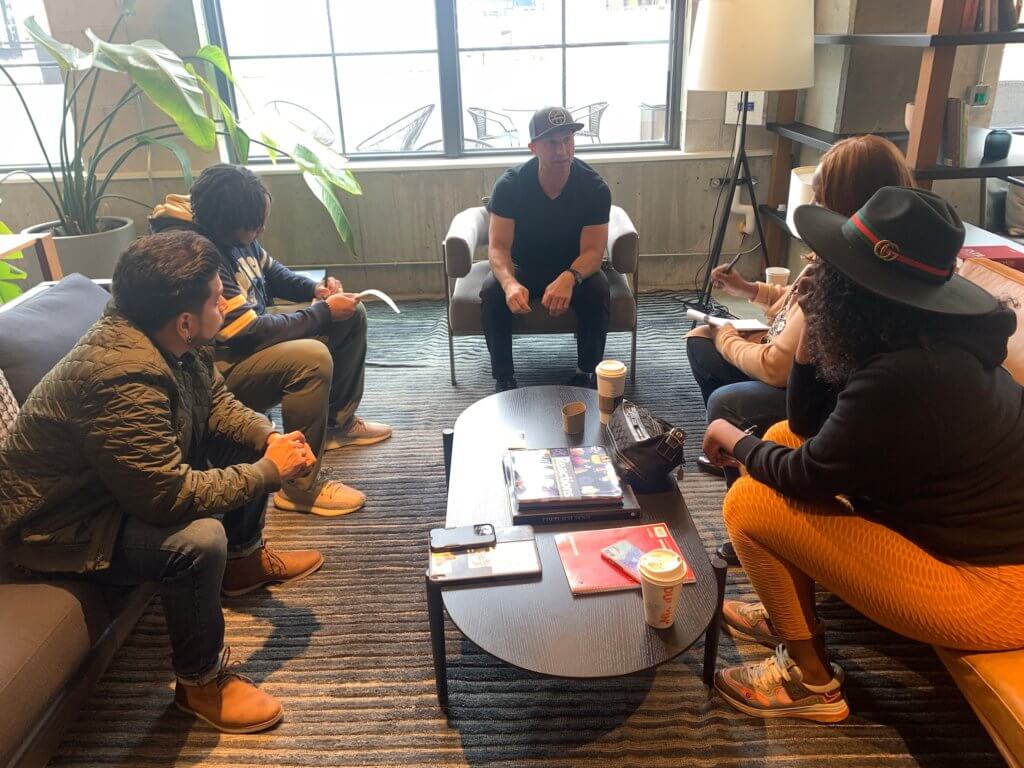 ILLINOIS
Illinois is a state that has drawn the ire of many. While the legislation was the first to include equitable provisions, the implementation has been challenging, and many people have lost a lot. 
That said, as opposed to the nascent and scattered approach of advocacy I witnessed here a few years back, it's very encouraging to see advocacy organizations working together on the same page, developing a collaborative working relationship with one another and the regulators. A big shoutout to Cannabis Equity Illinois Coalition (CEIC) for their role in this. (check out this recent Catalyst Conversation to learn more about their work)
It seems that a consolidation of Cannabis oversight into a singular agency with its own power to regulate the industry is needed. There are currently 17 agencies with a role in Illinois' industry, and the state's Cannabis Regulatory Oversight Officer serves as a limited version of a centralized agency, without the power to enact the implementations everyone seems to know are needed.
I encourage you to tap in with CEIC, SEEN, and ULCIA to learn more about how you can help with the priorities they've identified are necessary to create an equitable industry in Illinois.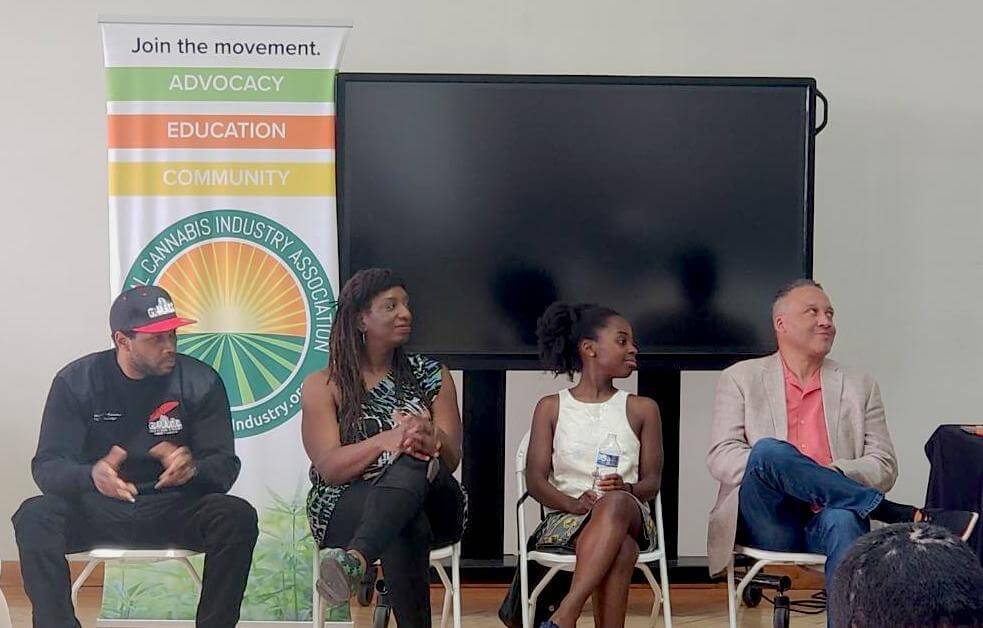 NEW YORK
In New York, there is a need for more transparency, which it seems the Office of Cannabis Management recognizes and is headed in that direction. I've said this before, and I'll say it here. OCM has a difficult job, balancing the directives from those above it, with the needs of the stakeholders. As Tabatha Robinson, OCM's Deputy Director for Economic Development Policy and Research, pointed out during the panel, OCM is made up of several dedicated people who go above and beyond because they believe in creating an equitable industry. As advocates, our challenge lies in balancing the above understanding while also ensuring that the government is held accountable for its promises
Shanduke McPhatter, a CAURD licensee who represented the NY CAURD Coalition on the panel, said it best when he advocated for greater transparency in the process. He reminded us that patience is not the issue for those who have served time, as they've learned patience the hard way already. But while being patient, there is a need for greater transparency from the state. A large part of this has to do with the major lack of transparency from the Dormitory Authority of the State of NY (DASNY), which also impacts OCM and their ability to operate properly. It seems like it's time for Ruben McDaniels and DASNY to stop playing games, but I'm not stating anything that everyone in New York doesn't already know. 
Lastly, I appreciated Dr Adrian Adams (M4MM) and Scheril Murray Powell (JUSTUS) pointing out the importance of the industry to work together to find creative solutions. These types of discussions are a great starting point, but it's how we collaborate on action items moving forward that will define our path forward.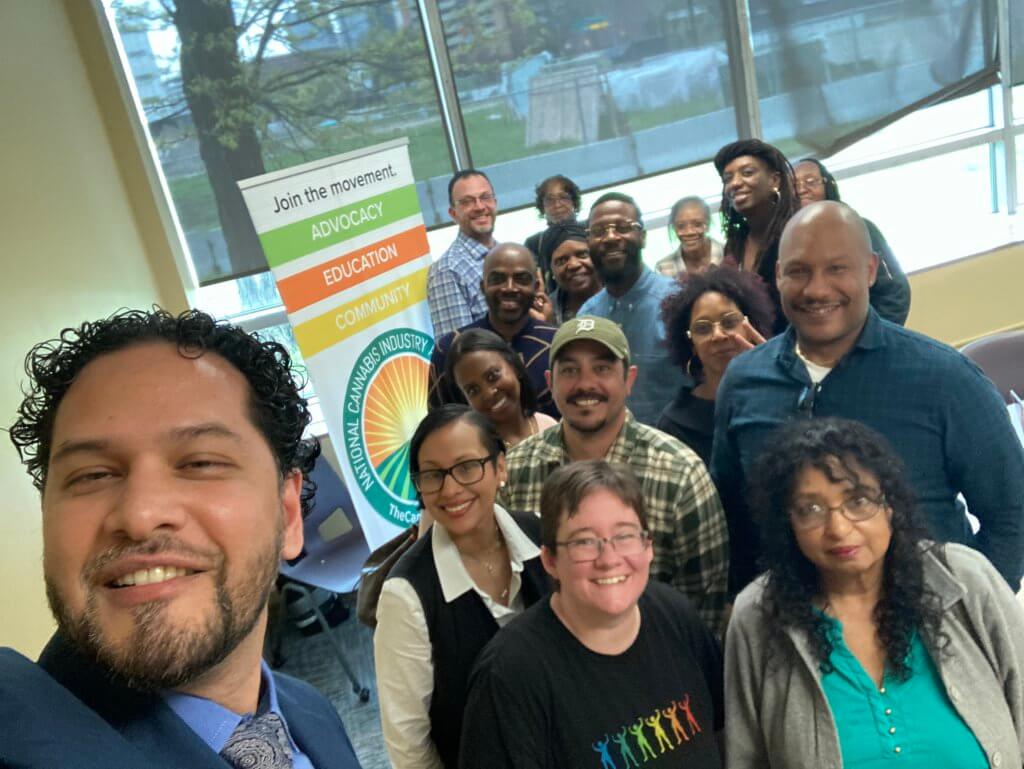 MICHIGAN
In Detroit, our panel included NCIA Board Member Rebecca Colett, who has founded the Detroit Cannabis Project (DCP) as a mentorship group to support cannapreneurs on their journey. Thus far, that journey has mostly consisted of staying relevant and advocating properly while the myriad of municipal challenges have unfolded.
What stood out to me was the way in which Kim James and the City of Detroit's Homegrown Cannabis Office have partnered with DCP, recognizing the need to support mentorship from the municipal level. As Detroit comes online, and as capital markets open back up to fund these new cannapreneurs, the participants in Detroit's cannabis program will have a leg up on where they would've been without this type of holistic support.
Another interesting topic of conversation was led by Scheril Murray Powell, who provided an update on the work to support Legacy operators being conducted by ASTM and the JUSTUS Foundation. This includes advocating for a universal definition of "Legacy operator", of which NCIA's DEI Program is very supportive:
"An individual who: 1) Commercially for the majority of their income, or sacramentally, or ceremonially distributed cannabis; 2) Outside of the Legal Framework; 3) During the period of Prohibition; 4) For a minimum of 5 years before legalization."
As part of the beginning of what will hopefully be a robust dialogue on this topic, NCIA Cultivation Committee member Joseph Smith pointed out the potential challenges for adopting such a standard in the state of Michigan, which had a caregiver program for a decade or so prior to legalization. 
I can't wait to get back out to Michigan to see this constantly-evolving program.
WHAT IT ALL MEANS
My biggest takeaway is that no matter how many of these types of conversations we have, we need to continue having them and to continue pushing the ball forward. Cannabis is going to take several years to stand up properly, and equitably, so dialogue between advocates, business owners, and regulators is invaluable at this stage in the game. 
And the more cannabis entrepreneurs realize the importance of advocacy at this early stage, the more an equitable industry is possible.
My hope is that these panels, in the setting of the workshops, provide a forum for the right type of conversations, as well as inspiration for business owners as to how to advocate for themselves and others in a successful manner.
THANK YOU
Special shoutout to our partner organizations, all of whom are working tirelessly to advocate for a more equitable industry. This includes: Cannabis Equity Illinois Coalition; Minorities 4 Medical Marijuana; JUSTUS Foundation; National Hispanic Cannabis Council – Tristate Chapter; NYC NORML; Social Equity Empower Network; Service-Disabled Veterans in Cannabis Association; United Latino Cannabis Industry Alliance; Detroit Cannabis Project; NY CAURD Coalition; and Minority Cannabis Business Association
And big thank you to our sponsors, who understand the importance of creating these intimate conversations, for the sake of a resilient and equitable industry. Platinum Sponsor Dao Mastery; Gold Sponsors Grow America Builders and Etain; and Silver Sponsors Zenco Payments, Indiva Advisors, Cova, Jeffrey Hoffman & Associates PLLC, Mary Jane Consulting Group, Illinois Equity Staffing, Mackewich Legal Counsel, and Cannas Capital