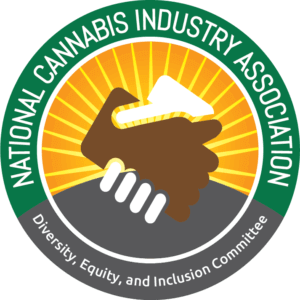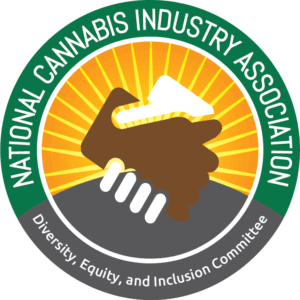 NCIA's editorial department continues the Member Spotlight series by highlighting our Social Equity Scholarship Recipients as part of our Diversity, Equity, and Inclusion Program. Participants are gaining first-hand access to regulators in key markets to get insight on the industry, tips for raising capital, and advice on how to access and utilize data to ensure success in their businesses, along with all the other benefits available to NCIA members. 
---
Tell us a bit about you, your background, and why you launched your company.
Originally from Ecuador, Yadira Elizabeth Silva Leon, I came to the United States when I was only 16 years of age. I graduated with honors from Sheridan High School and Arapahoe Community College in Colorado. Then I graduated from the American Intercontinental University online, with a BA in Business Administration. I own my construction clean-up company, officially named YS Construction Clean Up Services.
As a single mother of two and minority business owner, I started to become more involved in the world of cannabis after two separate accidents, leaving me with a damaged spine. Doctors prescribed medications and pills that began to damage my nervous system and I started to lose sensation in my legs, inhibiting me from taking care of my children. It was around this time that Colorado legalized cannabis, and after becoming legally accessible, I decided to take advantage of the medicinal benefits of cannabis to calm my pain. Cannabis inspired me to begin a new career in the cannabis industry. Serving people who are in pain by bringing their medicine in the comfort of their home in a timely fashion became an interest and passion of mine. 
What unique value does your company offer to the cannabis industry?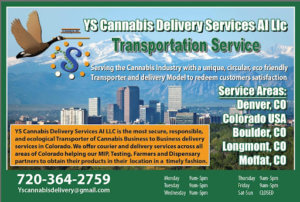 The health and safety of our patients, customers, and employees is our top priority. We see the future where our company impacts the wellbeing of our drivers and the life of our planet. That is why YS Cannabis Delivery Services was created. 
We specialize in transporting cannabis products business to business and business to customer. We also collect empty containers from customers to recycle properly, and return clean, disinfect, and sterile containers for businesses.
What is your goal for the greater good of cannabis?
Securing the life of carriers, and our environment. We are working on a new security system where we use AI (Artificial Intelligence) and VR (Virtual Reality) to deliver cannabis from business to business with efficiency and security. While we are expanding security to protect cannabis shippers and vehicles against prohibited intrusions, we are also making sure plastic containers get to the right place and be recycled properly. 
What kind of challenges does the industry face, and what solutions would you like to see?
COVID-19 created many challenges for most industries, but the cannabis industry faced more threatening challenges such as violence and robbery. What we would like to see is the safety of cannabis employees become a priority. That is why we are looking into virtual reality as a security measure. 
Why did you join NCIA? What's the best or most important part about being a member through the Social Equity Scholarship Program?
I joined the National Cannabis Industry Association to collaborate in the development of my company at a national and international level. Because of NCIA, I was able to receive access to the resources my business needed to grow and thrive. I was able to speak with leaders, consultants, and other like-minded professionals.