by Kevin Hill, Spara Group
First things first, when I selected this article photo I wanted to show someone prying a back door to a business. While this illustrates the message that I'm trying to get across, cannabis burglaries do not often occur during daylight hours. In fact, it seems much more likely that this is a pic of a distressed GM who lost their badge and is frantically trying to get in the building so that they can open before their Retail Director finds out!
All joking aside, rear-door breaches account for the majority of cannabis burglaries throughout the United States. Burglars prefer this entry technique mainly due to the fact that they are much more concealed at the rear of the building than the front (streetside) portion of the structure. Having this in mind, we can literally focus on bolstering this ONE door in order to mitigate much of our overnight vulnerabilities.
Rear commercial doorways almost always come with two built-in theft deterrents, one by design, and one from just plain luck. The first being that they are mostly solid and constructed of metal, and the second being that they swing outward rather than swinging into the location due to fire egress mandates. From a breaching standpoint, it is much easier for a bad guy to force a door open by inward force (kicking, shouldering, etc.) than by prying the doorway outward. Having established this, burglars are forced to pry these doorways open in order to achieve entry.
So good news, now we have deduced not only where our bad guy is likely to come in from, we now know how they are going to do it! All we need to do now is find a product that will make a pry-fashioned entry nearly impossible. I'll list three options with each of their respective price points and considerations.
Common Latch Guard:
A latch guard is a strip of metal that basically covers the empty space between the door and frame. This makes it much more difficult to "get a bite" with a pry tool by placing the tool in the aforementioned space. Most of these guards are 6 to 8 inches long and are placed on the area covering the area where the door latches to the frame, however, I would recommend a full-length latch guard that will cover the full length of the door. While the shorter piece may keep a villain from getting in, their attempts could damage the doorway to a point where it would need to be replaced, which leads to compliance issues and subsequently unwanted store closures. Local locksmiths will have these in stock and should be able to install them for around $500.
"Panic bar" styled exit system:
These systems are basically a panic bar on steroids. The system bolts to the interior of the door with retracting bolts that insert into each side of the door's jamb/frame while deployed. Once the handle is depressed, both bolts retract and allow the doorway to open. These systems often come with an alarm that can be programmed to sound when opened and can also be ordered with an electrical kit that will work with your access control system. This option will cost around $1000.
"Three Point" bolting systems:
On the higher end of the spectrum are "Three Point" bolting systems. These systems incorporate a heavy latch with two additional bolts to the top and bottom of the doorway. These systems can also be incorporated into your access control system, making it possible for authorized users to badge-in from outside. These systems carry a price tag around $2,200, although they come with all the hardware needed for the door, so you are at least saving additional hardware expenses.
So there you have it, three options to GREATLY diminish the likelihood of a break-in.
---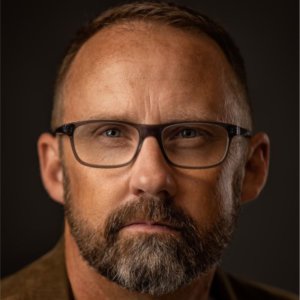 Over the span of a 22-year career with the City of Tulsa Police Department, Kevin served much of his tenure as a Disaster Response Team member, violent crimes task force investigator, and homicide detective.
In 2018 Kevin retired from the Tulsa Police Department and joined Harvest Health and Recreation, a top ten vertically integrated, multi-state operated cannabis company. Kevin served as Harvest's National Security Director until Harvest was acquired by the cannabis industry giant Trulieve in 2021. Once at Trulieve, Kevin assumed the role of National Security Director, overseeing all facets of physical security for 200 retail locations, 15 production facilities, and 11,000 employees throughout the United States.
In November of 2022, Kevin launched Spara Group, a niche cannabis consulting firm focused on offerings related to Physical Security, Compliance, and Learning+Development throughout the cannabis canopy.
Kevin maintains his residency in Tulsa, Oklahoma, where he lives with his wife Sonya.
Please give me a call at 918-809-8850 or email kevin@sparagroup.com if you have any questions.
Take care and thanks everyone!