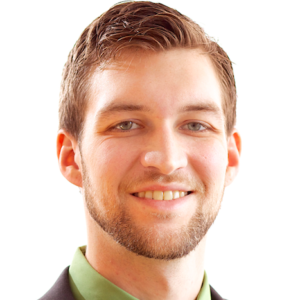 by Morgan Fox, NCIA's Director of Media Relations
Last week, the hemp and CBD industries took another blow from the Food and Drug Administration when the agency refused to grant a request from prominent CBD producer Charlotte's Web to regulate the substance as a dietary supplement. This is the latest in a series of delays and setbacks on the part of the FDA when it comes to regulating hemp-derived cannabinoids and products since they became technically legal at the federal level under the 2018 Farm Bill.
Bloomberg reports: "The company's bid to sell its full-spectrum hemp extract with CBD as a dietary supplement won't be considered because of the FDA's own prior decision to treat CBD as a drug, according to a letter posted on the agency's website Wednesday. This shouldn't disrupt the business of Charlotte's Web or prevent other companies from continuing to sell such products, which already exist in a gray area without the agency's oversight. The decision shows the agency's ongoing hesitancy to regulate cannabidiol, the non-psychoactive ingredient in cannabis plants better known as CBD… The FDA's objection rested in part on its prior approval of Epidiolex, a CBD drug to reduce seizures, which the agency said precludes it from authorizing CBD for dietary purposes. Even if the drug hadn't been approved, though, the FDA said in the letter to Charlotte's Web dated July 23 that it "has concerns about the adequacy of safety evidence" that the company submitted."
You can read the full FDA letter here.
This position is likely to create serious problems for the CBD industry. Without allowing CBD products to be regulated as dietary supplements or food additives, the FDA will be forcing producers to get federal approval for their products under the Investigational New Drug program. This process can often take years and cost applicants millions of dollars.
This casts even more doubt on what the future of the CBD market will look like as producers continue to operate in an uncertain landscape. The legality of CBD combined with the lack of federal regulations has created a lot of opportunities for responsible producers to bring products to market without dealing with the often overly strict state cannabis programs, but it has also opened the door to irresponsible operators who have been accused of actions from making misleading or unsubstantiated health claims to selling mislabeled or adulterated products.
Furthermore, the lack of federal regulations has discouraged many larger retailers from selling CBD or hemp-derived products altogether, drastically limiting the market options for producers. Some industry insiders have theorized that lack of access to those retailers has directly led to some producers desperately searching for ways to unload their excess CBD, including processing it into unregulated Delta 8 THC and flooding the markets in both legal and prohibition states, creating concerns among regulators, lawmakers, licensed cannabis operators, and consumers.
This troubling news follows on the heels of another memo issued by the Farm Credit that suggests that financial institutions that provide financing to hemp businesses should only do so if the company is operating under the auspices of a USDA-approved state hemp program.
"While many states and federally recognized tribes have since submitted those plans, 20 states are still operating under an earlier provision: a hemp pilot program created by the 2014 Farm Bill. That program, which is still valid and would be further extended under pending legislation that has passed the House and is pending in the Senate, requires less federal oversight than the new USDA-approved programs," Marijuana Moment reports.
Some in the industry are concerned that the memo will lead to lenders dropping their hemp clients operating under the pilot programs, but others have suggested that it will not have a significant impact on the lenders who are already working with hemp businesses given the amount of reporting that they must already complete for the federal government and the lack of federal prosecutions for doing so historically.
It seems pretty clear by this point that the FDA will not move forward with regulating CBD in a timely and reasonable manner without outside pressure. You can add your voice to the chorus calling for sensible CBD regulations by visiting RegulateCBDNow and urging Congress to take action.