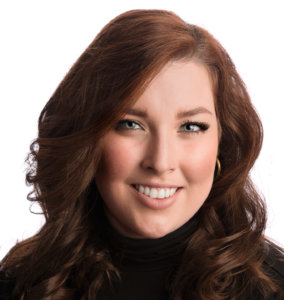 by Michelle Rutter Friberg, NCIA's Deputy Director of Government Relations
Last week, a long-awaited and much-anticipated piece of cannabis legislation was finally unveiled. On Friday, H.R. 3617, known as the Marijuana Opportunity, Reinvestment, and Expungement Act, or the MORE Act, was reintroduced by House Judiciary Committee Chairman Jerry Nadler (D-NY). You'll remember that back in December 2020, the House of Representatives made history when they passed the MORE Act by a vote of 228-164. Let's take a look at the bill and break it down:
What
:
H.R. 3617, the Marijuana Opportunity, Reinvestment, and Expungement (MORE) Act
Who
:
House Judiciary Committee Chairman Jerry Nadler (D-NY) is the lead sponsor, along with Reps. Lee (D-CA), Blumenauer (D-OR), Jackson Lee (D-TX), Jeffries (D-NY), and Velazquez (D-NY).
Status
:
Just like the last session, the bill has been referred to a number of committees: In addition to Judiciary, it was also passed on to the Committees on Energy and Commerce, Agriculture, Education and Labor, Ways and Means, Small Business, Natural Resources, Oversight and Reform, and Transportation and Infrastructure.
Summary:
The MORE Act would remove cannabis from the federal Controlled Substances Act and attempt to undo the damage caused by racially and economically disproportionate enforcement of prohibition. It would also eliminate the conflict between federal law and states with regulated cannabis systems, and would require the expungement of past federal cannabis convictions. The bill would establish a Cannabis Justice Office to administer a program to reinvest resources in the communities that have been most heavily impacted by prohibition, funded by a graduated tax on state-legal cannabis commerce. It would also prevent discrimination based on cannabis consumption during immigration proceedings, and permit doctors within the Veterans Affairs system to recommend medical cannabis to patients in accordance with applicable state laws.
Background:
As I mentioned previously, during the 116th Congress, the MORE Act passed the House but was not taken up by the Senate. Now, during the 117th Congress, the calculus has changed a bit – on both the House and Senate sides. On the House side, the chamber is more Republican than the last time the bill was passed – meaning that advocates will have to work hard to ensure no more votes are lost and that support increases. On the Senate side, Democrats now maintain the majority by the skin of their teeth, but all legislation effectively needs 60 votes to pass – a difficult threshold. It's also important to note that the MORE Act has not been introduced in the upper chamber as all eyes focus on Leader Schumer (D-NY) and Sens. Booker (D-NJ) and Wyden's (D-OR) upcoming comprehensive bill.
Notable Changes & Provisions:
When the MORE Act passed out of the House back in December 2020, it contained a small but impactful section that was included at the last minute. This contentious provision related to discrimination against victims of cannabis prohibition in the permitting process. A section that pertained to applications for a federal cannabis permit stated that an application may be rejected and a permit denied if the Secretary of Treasury finds that the legal person (including in the case of a corporation, any officer, director, or principal shareholder) is "by reason of previous or current legal proceedings involving a felony violation of any other provision of Federal or State criminal law relating to cannabis or cannabis products, not likely to maintain operations in compliance with this chapter," which would be a major blow to the intent of the legislation to undo the harms caused by prohibition. NCIA brought this provision and our concerns to the bill sponsors' attention, resulting in them publicly committing on the House Floor to revisit and improve this section. That language was not included in the 117th Congress' recently reintroduced version.
Also of note, the MORE Act includes tax language. When the bill was first introduced in 2019, it contained a tax section that set up a flat 5% sales tax on cannabis products at the federal level. That was later amended to be a graduated tax, beginning at 5% and increasing up to 8% in subsequent years post-legalization. The soon-to-be-reintroduced MORE Act has the same graduated tax levels.
What's Next:
The bill has a long path ahead: as I pointed out, there are multiple committees of jurisdiction that will want to weigh in on this important legislation – I'd venture to say that both the Ways and Means (tax writing) and the Energy and Commerce Committees will have substantive edits. Another consideration is one I've mentioned in passing, and that's the impending introduction of new, comprehensive cannabis reform legislation that will (hopefully) soon be unveiled in the Senate. It's also important to note that the MORE Act is missing one critical thing: regulations, and we at NCIA believe that those can make all the difference when looking at what's next for this legislation. 
We applaud Chairman Nadler and the other cosponsors of this legislation for tackling this topic, and congratulate them on the bill's reintroduction! We look forward to continuing to work with their offices to improve and build support for this critical piece of legislation. Stay tuned on our blog, our NCIA weekly newsletter, and NCIA Connect to find out the latest on MORE!