By Meghan Walstatter, PureGreen PDX
Earlier this year, Bethenny Frankel, former reality TV star, author, and founder of Skinnygirl, a low-calorie alcoholic beverage line, announced she was launching her next product, Skinnygirl Marijuana. According to Frankel, her company will engineer a strain that does not induce the munchies.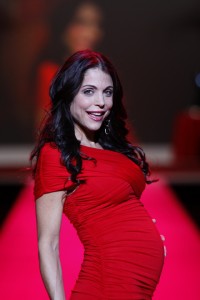 Ms. Frankel has created a Skinnygirl empire that includes a blender, recipe books, adult-beverages, and a novel. She also wrote a children's book based on her dog. Her first book aimed to empower women to live life to their fullest potential at all times. The Skinnygirl line now offers women low-calorie options for food and beverages as a means to find your best self. Bethenny, a true entrepreneur, now wants a piece of the cannabis gold rush.
As the cannabis industry matures, we will see other mainstream individuals and companies enter the market. The weight-loss industry has annual revenue of around $60 billion. Compare this to the legal cannabis industry with annual revenue of about $2.7 billion. Big Pharma, alcohol, and tobacco are not the only ones paying attention to the emerging green rush.
Edible product companies are beginning to produce vegan, gluten-free, and sugar-free options. But most edible products contain heavy doses of sugar, dairy, and gluten… hardly a dieters' dream come true. Enter Bethenny Frankel. Her announcement will influence other weight-loss companies to enter the cannabis market. Will there be a "Dixie Elixir Zero" or "fat-free Sour Bhotz"?
Personally, I struggle with the idea of my dispensary, Pure Green, offering dieting products. I am an average sized woman with curves. Like every other woman in the United States, I struggled with my body image. During high school, I was a member of the cheerleading squad. I was the biggest member of the squad and was reminded of my size difference regularly. When we ordered new basketball uniforms, most of the squad ordered tops sized 28-34. Not mine. We ordered a size 40 that had to be altered in the armpits because I couldn't get the smaller sizes over my chest.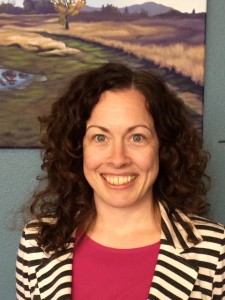 Now I can look back at these moments with a smile, but it took years to get to this place with cannabis's help. Cannabis can help reduce anxiety, depression and stress — which can all be direct effects of body image issues. If more women relaxed with cannabis, they could have a more laid-back approach to life, resulting in an improved relationship with their bodies. I would love to help other women find body acceptance with the aid of cannabis. I absolutely do not want to participate in the exploitation of other women's self-esteem.
Women in their 50's and 60's are among the fastest growing customer demographic in both the medical and adult-use markets. As retailers, we need to determine whether cannabis weight-loss products will attract these customers and other women. Women are responsible for making decisions about most household purchases. If we want our products on their radar screens, we need to offer the items they want to purchase. This may mean offering low-calorie and low-fat edibles.
Retailers can also engage in a dialogue with their existing customers about their interest in these types of products. Just because Bethenny Frankel wants to expand her product line doesn't mean the strain of cannabis she wants to cultivate will be successful on the ground.
More mainstream industries want a piece of the cannabis pot of gold. We will see more people announcing their products lines, some with professionalism and others with ignorance. Established retailers, cultivators, and processors will have to be monitoring the response to these products to determine whether to include them in their business models. Market trends often prevail over personal values. Only time will tell.

Meghan Walstatter and her husband Matt own Pure Green, a medical dispensary located in Portland, Oregon. She is a founding member of both the Oregon Cannabis PAC and the Oregon Grower's Association. Meghan was a member of the finance committee for Measure 91, the ballot measure that legalized cannabis in Oregon. She also has a Masters of Urban and Regional Planning from Portland State University.

---
 Are you a member of NCIA interested in contributing to our blog? We'd love to hear from you.
Please reach out to NCIA development officer Bethany Moore at bethany@thecannabisindustry.org.