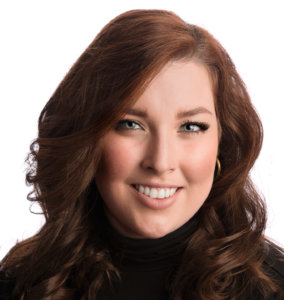 by Michelle Rutter Friberg, NCIA's Deputy Director of Government Relations
Over the last few weeks, life in America has changed, and will remain so for the foreseeable future. However, even though most of us are practicing social distancing and working from home, there are still ways to remain politically engaged during this election year. Whether you use these tips to talk to members of Congress about COVID-19 or cannabis legislation, we encourage you to continue to communicate with your elected officials.
Here are a few ways you can do that from the comfort (and safety) of your own home:
Call your legislators
In the age of technology, we are lucky to have so many different ways to communicate with each other. Arguably, one of the most effective ways to contact your representatives and senators is by calling their offices. You can check out NCIA's website for some do's and don't's of calling, and if you need your elected officials' contact information, you can find it here. Pro-tip: try calling your legislators' district offices – they are usually less inundated with calls than their D.C. counterparts.
Go old school: write a letter (or an email)
Sometimes it's nice to be able to sit with your thoughts and write them down – plus, it's also a great way to pass some time while at home. Put those skills to work and consider writing your elected officials a letter or an email. Remember to always keep it professional, but also be sure to include your personal story.
Get more tips for writing letters and emails to elected officials.
Stay informed: read the news, a book, or listen to a podcast
As citizens, we all have a duty to stay informed, and this is a great time to delve into some new content! You can settle in with your favorite cannabis product and a good book (politics, history, or whatever you like!), or hop online to check out the news or go down a Wikipedia rabbit hole. If reading isn't your thing, try searching for a new podcast – we recommend NCIA's Cannabis Industry Voice. One rule, though – always make sure whatever you're consuming is from a reliable source.
Check out Harvard's tips for spotting fake news.
Join a campaign
While no campaigns are knocking on doors right now, there are still opportunities to get involved with one and help out from home. With 2020 being an election year, it's important to remember that you don't have to volunteer to help with the presidential race, either – you can help a local or state candidate, or a member of Congress. You can volunteer for the RNC, or if you'd prefer, help out the DCCC. Making phone calls for a candidate is also a great way to get some social interaction!
Follow your elected officials on social media
Once you've identified who your elected officials (or candidates) are, find them on Facebook, Twitter, and Instagram. Not only is this another great way to get in touch with them, it's also a way to stay informed as many of them are holding virtual town halls and "live" sessions. When interacting with these accounts, always remember to remain respectful. 
Here at NCIA, we are all encouraged by our members and their dedication to patients, consumers, and overall public health, and we will continue to serve and advocate for you, even during these difficult times. COVID-19 will not last forever, and we will soon be back in the halls of Congress talking to members and their staff about the importance of reforming our outdated cannabis policies. Until then, stay home, stay safe, and stay healthy!