by Madeline Grant, NCIA's Government Relations Manager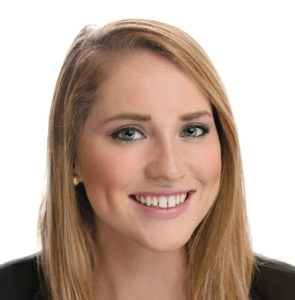 There is momentum brewing in Congress as we enter the 117th session. With Democrats controlling the House of Representatives, Senate, and White House, we certainly feel a hopeful shift in Washington that is exciting for the cannabis community. Last Congress, we saw various cannabis reform bills move through the legislative process on the House side, however, those efforts were then stalled in the Republican-controlled Senate. As we enter a new year, there's also a new congressional dynamic and that gives us hope, for some different outcomes.
Last Friday, our Government Relations team met virtually with Senate Majority Leader Chuck Schumer (D-NY), Senate Finance Committee Chair Ron Wyden (D-OR), Sen. Cory Booker (D-NJ), and various stakeholders and advocates. These three key Senators are preparing to release new progressive, comprehensive cannabis legislation sometime in the early part of this year. The group discussed a wide variety of topics related to reform and focused primarily on cannabis justice and removing marijuana from the Controlled Substances Act. We, the National Cannabis Industry Association, are here to be a resource as Congress moves the ball forward and we're proud to represent your business in Washington, D.C.
On February 1, the three Senators released a joint statement. They stated, "The war on drugs has been a war on people — particularly people of color. Ending the federal marijuana prohibition is necessary to right the wrongs of this failed war and end decades of harm inflicted on communities of color across the country. But that alone is not enough. As states continue to legalize marijuana, we must also enact measures that will lift up people who were unfairly targeted in the war on drugs." 
"With the launch of our DEI initiatives, NCIA is committed to ensuring that restorative justice and opportunities for Black and brown entrepreneurs in the burgeoning cannabis industry are at the center of our work," said Tahir Johnson, NCIA's Business Development Manager, and DEI Program Manager. "As the industry's leading trade association, we've taken strides to ensure that not only our membership but also the Board of Directors and thought leadership is representative of that work. Through our policy and government relations work, we aim to make certain that social equity remains at the forefront of legislative conversations this session." 
Undoubtedly, there is a lot of work that needs to be done, and as a unified front, we can accomplish this successfully. As the government relations team discussed cannabis policy in a virtual meeting last Friday, we saw an open discussion for all organizations, advocates, and others. The Senators underscored the importance that we are united in our efforts to pursue reform.
Michelle Rutter Friberg, NCIA's Deputy Director of Government Relations, attended the virtual meeting. She said, "The meeting with Leader Schumer and Senators Wyden and Booker was phenomenal. Beyond that, it was historic. I'm looking forward to working with those offices on issues like tax policy, regulations, and creating a diverse and equitable industry that allows businesses of all sizes to thrive. I'm also honored to work alongside the other stakeholders included on the call (and others) this session to pass exciting, groundbreaking legislation."
The NCIA Government Relations team hopes to hear from you, our members, about any questions or concerns you have. As we continue to meet with lawmakers, we will keep you attuned to policy reform moving forward. If you haven't checked out NCIA Connect, our online platform for networking with your fellow NCIA members, make sure you log in today to stay even more inspired, informed, and connected.