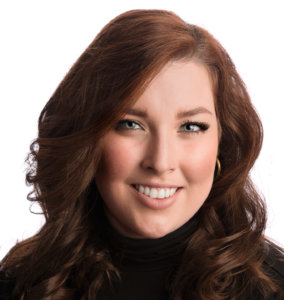 by Michelle Rutter Friberg, NCIA's Deputy Director of Government Relations
Over the last month, I've been taking a retrospective look at the progress NCIA has made in the ten years since its inception. While it's been fun to look back at those early years, this week I'm excited to look at a time when cannabis policy was getting really active: 2016-2017! While this timeline is by no means a comprehensive look at everything that's happened in cannabis policy during those years, here are some highlights:
January 2016
District judge dismisses lawsuit against the Fed, filed by the Fourth Corner Credit Union, says Congress must fix the cannabis banking problem. The same month, President Obama announces that cannabis reform is not on his agenda in 2016.
March 2016
The Supreme Court dismisses Kansas' challenge to Colorado marijuana laws. The 6-2 vote meant the nation's highest court would not rule on the interstate dispute, and Colorado's legal cannabis market remains safe. "Since Colorado voters overwhelmingly passed legal recreational marijuana in 2012, we have worked diligently to put in place a regulatory framework — the first in the world — that allows this new industry to operate while protecting public health and safety," then- Gov. John Hickenlooper (D) said following the decision. "With today's Supreme Court ruling, the work we've completed so far remains intact."
An AP poll shows that 61% of Americans support legalizing cannabis. The most recent Gallup poll on the issue, published in October 2019, shows that approval number has risen to 66%.
April 2016
U.S. Senate Caucus on International Narcotics Control holds a hearing titled "Is the Department of Justice Adequately Protecting the Public from the Impact of State Recreational Marijuana Legalization?" 
May 2016
NCIA holds its 6th Annual Cannabis Industry Lobby Day in D.C., garnering over 150 attendees and participating in more than 200 scheduled meetings on Capitol Hill. That same month, the Tax Foundation reports a legal marijuana industry could mean up to $28 billion in federal, state, and local tax revenues.
June 2016
NCIA hosts our 3rd Annual Cannabis Business Summit in Oakland with 3,000+ attendees. That same month, the U.S. Senate Appropriations committee narrowly approved a marijuana banking amendment. Ultimately, the amendment did not make it into law. The amendment has not passed this specific Committee since, though we continue to try! 
July 2016
Showing increased interest and momentum on this issue, the U.S. Senate Judiciary Committee holds a hearing on the potential benefits of medical marijuana. The same month, the Democratic Party included reclassifying cannabis in the party's platform. 
August 2016
This was an exciting month because we got to really see our efforts at work in the real world. Four years ago this month, the Ninth Circuit Court of Appeals ruled that due to the Rohrabacher-Farr amendment, the Department of Justice cannot use funds to enforce federal law against state-legal medical cannabis businesses.
September 2016
U.S. Attorney General Loretta Lynch says that marijuana is not a gateway drug, but that same month, FBI data showed that there is one cannabis arrest every 49 seconds in the U.S. The majority of those individuals are Black and brown and are arrested four to eight times more than their white counterparts.
October 2016
Members of Congress and the campaigns to legalize cannabis in various forms enter the final push. That month, a report also showed that Colorado's marijuana industry had a $2.39 billion financial impact and created more than 18,000 jobs in the state.
November 2016
Five states (Arizona, California, Maine, Massachusetts, and Nevada) voted on ballot initiatives to legalize, tax, and regulate marijuana for adult use. Four of those initiatives passed, and three of them passed by more than seven percentage points.

Four states (Arkansas, Florida, Montana, and North Dakota) voted on ballot initiatives to create or expand legal medical marijuana programs. All four of those initiatives passed, with an average victory of 26.3 percentage points.

Of course, November 2016 is also when Republicans took control of both chambers of Congress and candidate Trump became president-elect Trump. 
January 2017
NCIA establishes the Policy Council to serve as the industry's "think tank" in D.C., developing and publishing policy papers to educate policymakers and other stakeholders on topics relevant to the cannabis industry. The same month, Sen. Jeff Sessions (R-AL) begins his confirmation hearing to become U.S. Attorney General. He is subsequently confirmed, bringing uncertainty to the cannabis space.
February 2017
White House press secretary Sean Spicer said that he expects states to see "greater enforcement" of the federal law against marijuana use, a move that would be at odds with a growing number of states' decisions to legalize it. Spicer, taking questions from reporters at the daily briefing, differentiated between the administration's positions on medical marijuana and recreational marijuana. Funnily enough, Spicer's career lasted about as long as it takes me to smoke a joint. 
The nation's first-ever Congressional Cannabis Caucus is formed by Reps. Rohrabacher (R-CA) and Blumenauer (D-OR) with help from friends Reps. Polis (D-CO) and Young (R-AK). In the 116th Congress, Rohrbacher and Polis left Congress and were replaced by Barbara Lee, a Democrat from California, and David Joyce, a Republican from Ohio, as co-chairs.
May 2017
NCIA's D.C. team grew from two (myself and Mike) to three, with the addition of Maddy Grant, who was our Government Relations Coordinator at the time. Since then, Maddy has become one of my best friends and was even one of my bridesmaids! If you know Maddy, you know she's the best and NCIA is lucky to have her!
NCIA held its 7th Annual Cannabis Industry Lobby Days in Washington, D.C., where 250 industry professionals coalesced on Capitol Hill to attend over 300 scheduled meetings. Following that, there was a substantial increase in the number of cosponsors on cannabis-related bills compared to the previous Congressional session. 
July 2017
The Senate Appropriations Committee voted on their equivalent of the Rohrabacher-Farr amendment, sponsored by the committee's vice chairman, Patrick Leahy (D-VT). That amendment passed on a voice vote and was the first time ever that a cannabis-related amendment passed in such a manner. At the end of July, the Senate Appropriations Committee also adopted an amendment that would allow the Department of Veterans Affairs to recommend medical cannabis in states. That amendment passed by a vote of 24 to 7 – the most votes this measure has ever received in the Senate. The veterans' measure did not end up becoming law.
September 2017
The House Rules Committee held a hearing to discuss amendments to the upcoming appropriations bill that will fund the federal government for the upcoming fiscal year and chose not to vote on the amendment that protects medical cannabis businesses, patients, and programs. Since the protections for medical cannabis businesses were included in the Senate's version of the budget bill but are not included in the House's versions, it came down to a conference committee to negotiate its inclusion, and ultimately, the provision remained in law.
December 2017
Senate Republicans passed their tax reform package into law. Sen. Cory Gardner (R-CO) introduced two amendments to the bill that targeted 280E, however, he withdrew both amendments before the final bill was voted on.
If you think reminiscing on all that was a lot, make sure you keep an eye on our blog and future issues of NCIA's Cannabusiness Leader to learn more about 2018-2019 and the progress we've made more recently as we wrap up this series!