By Matt Finkelstein, BlueFire Cannabis by FutureSense
We are pleased to announce the release of the 2021 Cannabis Compensation Survey Report. This second annual survey aggregates compensation data for cannabis businesses and ancillary services, establishing benchmarks to help those businesses better understand the market and stay competitive, all while following federal compliance regulations that guide the collection and dissemination of compensation survey data and results.
FutureSense and NCIA laid the foundation for the project in 2019 and released results for the inaugural survey at the end of that year. At the onset of the pandemic in early 2020, both parties took a step back to adjust their trajectories looking to enhance the scope and depth of the project. Marijuana Business Daily came on as a primary partner to assist with visibility and distribution. Green Leaf Payroll & Business Solutions came on as a supporting partner, providing the project with anonymized payroll data. NCIA has stayed on as an endorsing partner to promote the shared mutual interest of supporting cannabis businesses and the industry at large.
This year, the survey established benchmarks with reportable data for 98 unique positions, a jump up from the inaugural report, which included 78 positions. The benchmarking process also established more accurate job titles representing both specific job responsibilities as well as representing the scope and breadth of organizational structures within the cannabis industry. These benchmarks include close to 200 unique positions total that will be reported on as the project grows and more cannabis organizations participate and submit data in future years.
The final report also includes recent trends and observations connecting the data to anecdotal insights found through our work and involvement in the cannabis community. The final report also provides information about how to utilize the survey data and a "geo-differential" chart to inform making any adjustments by state. The results are presented as percentiles to show both central tendency and spread. They are meant to be used as 'guideposts' to help inform salary and wage decisions, rather than exact numbers to base those decisions on. Many factors can and should be taken into consideration when determining what and how to pay employees, but these results provide an accurate representation of what pay amounts can be.
As the survey evolves and more companies participate, the project plans to also produce results with demographic breakouts such as by region/location, industry sector, and company size; as well as data for benefits, incentives, and equity compensation. These are all very valuable insights but require more participation across the country to produce, per compliance regulations.
The results from the survey can be used across every facet of the cannabis business. Understanding not just how to pay your employees, but also how to attract, motivate, engage, and retain your employees through compensation can be make-or-break in this rapidly evolving industry. 60-70% of companies' expenses are typically payroll; being even 5% on- or off-the-mark could mean thousands or hundreds of thousands of dollars lost or gained.
The survey's success is contingent on participation. More and more companies are realizing the value of this information and the importance of transparency through 3rd party surveys. All submissions and their respective data are held in strict confidentiality. Abiding by the Department of Justice regulations, this survey produces anonymous and unbiased results.
The survey accepts organization-wide submissions for companies with ten or more employees at this time. Individual submissions are appreciated as anecdotal insights, but are typically not included in data calculation.
For more information and to download your copy of the survey, please visit: https://content.futuresense.com/2021cannabiscompensationreport
For any questions and/or to sign up for next years' survey, please email matt@futuresense.com or visit: www.BlueFireCannabis.com
---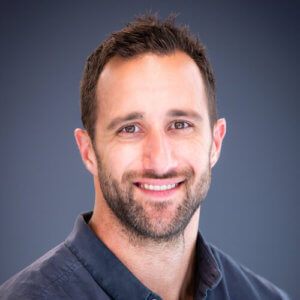 Matt Finkelstein is a consultant with BlueFire Cannabis by FutureSense. He has worked in the management consulting world since 2007 while also pursuing a passion for and career in organic farming. His farming experiences span across the many facets of the cannabis industry, lending itself to unique perspectives supporting his current work bringing FutureSense's services to the cannabis industry and its community.
BlueFire Cannabis is the cannabis-forward division of FutureSense LLC, a management consulting firm providing holistic people strategies that improve business performance. Our specialties include business strategy, motivation and rewards, executive, employee and sales compensation, organizational and individual assessment, leadership development and coaching, human resources, communications, change and sustainable transformation. For more information, please visit www.BlueFireCannabis.com and www.FutureSense.com