by Charles S. Alovisetti and Jason Adelstone, Vicente Sederberg LLC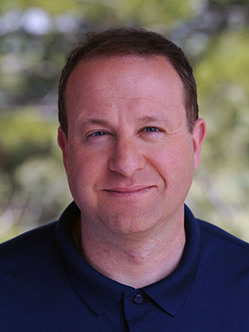 On May 29, 2019, Governor Jared Polis signed HB 1090 into law, removing burdensome restrictions on who can own cannabis businesses in Colorado and permitting greater outside investment. The law, which goes into effect on November 1, 2019, drastically changes the regulations in Colorado by permitting public companies, currently prohibited from owning cannabis licenses, to own such a license in the state. Additionally, shareholders with equity interests below ten percent will largely be able to avoid the current extensive disclosure requirements.
Before industry participants rush to secure outside investments, there are important issues to be considered.
First, the rules and regulations promulgated pursuant to HB 1090 have yet to be drafted. While the new ownership framework is outlined in HB 1090, the actual rules that will govern Colorado businesses must still be written. Second, the law does not take effect until November 1, 2019. Regulators have previously penalized companies for hastily signing, or announcing transactions before a law takes effect or without first speaking with the regulators. This type of hasty action can put companies at risk of sanctions and hinder the application process. Lastly, this article is only a summary of HB 1090 and does not discuss the nuances of the law. Please consult a licensed attorney regarding specifics of any proposed transactions.
The signing of HB 1090 opens a new era for the Colorado cannabis industry. Where the old law prohibited public corporations from owning even indirect equity stakes, the new law allows certain publicly traded companies to own licensed cannabis businesses within Colorado. And where the old law required at least one owner to meet the one-year residency requirement, the new law only requires all individuals with day-to-day operational control to be Colorado residents. The new law also allows non-U.S. citizens to own equity in a licensed business.
What's New
Many of the old categories of ownership have been scrapped. No longer are there Direct and Indirect Beneficial Interest Owners or Qualified Passive Investors. Where HB 1040 (the previous law that currently governs ownership) focused on any amount of control or ownership, HB 1090 generally requires more direct control or ownership to trigger disclosures and Marijuana Enforcement Division (MED) approval. HB 1090 creates three new types of ownership classifications and defines "Acquire" and "Control" more effectively. Control is the direct or indirect possession of the power to direct the management or policies of the cannabis business, whether through ownership of voting securities, by contract, or otherwise. This is important because the control requirement now specifically addresses management agreements within the industry. A person "Acquires" a cannabis business not only through the acquisition of ownership interest, but also through the acquisition of direct or indirect control, voting power, or through the sole power to dispose of the owner's interest through transactions, subsidiaries, purchases, assignments, transfers, exchanges, successions, or other means.
There are three new types of ownership classifications within HB 1090.
First, a Controlling Beneficial Owner, which refers to (i) a natural person, entity, or affiliate (a person that directly, or indirectly through one or more intermediaries, controls or is controlled by or is under common control with, the person specified) or a Qualified Private Fund, defined as a typical venture capital or private equity fund that, owns ten percent or more of a cannabis business, or a person who is otherwise in control of the cannabis business (including managers or others); or (ii) a Qualified Institutional Investor, which is defined as one of a list of entity types that largely reflect passive institutional investors, owning or acquiring at least thirty percent of the owners interest in the cannabis business.
Second, a Passive Beneficial Owner, which is any person holding any interest in a marijuana business who is not otherwise a Controlling Beneficial Owner or in control.
And, third, an Indirect Financial Interest Holder, which is a person that is not an affiliate, a Controlling Beneficial Owner or Passive Beneficial Owner, does not receive a percentage of the revenue or profits of the cannabis business as compensation and satisfies one of the following requirements: (a) holds a reasonable royalty in exchange for the cannabis business using its IP; (b) holds a permitted economic interest prior to January 1, 2020 in a cannabis business that has not been converted into an ownership interest; or (c) is a party to a contract with a cannabis business involving a direct nexus to cultivating, manufacturing, or the sale of cannabis. An Indirect Financial Interest Holder includes a person leasing equipment or real property for use in cannabis operations or cultivation; secured and unsecured financing agreements; security contracts; and management agreements.  
Disclosure Requirements and Change of Ownership Process
Controlling Beneficial Owners and Passive Beneficial Owners each have their own separate disclosure requirements under the law. But with reasonable cause, the MED can require any person to report most of the same information as Controlling Beneficial Owners. All Controlling Beneficial Owners and, at the MED's request and based on reasonable cause, any other person disclosed under the "business owner and financial interest disclosure requirements" provision must submit for a Suitability Judgment from the MED or apply for an exemption from such requirement prior to submitting a cannabis business application. "Reasonable cause" is defined as just or legitimate grounds (based in law and in fact) to believe that the requested action furthers the purpose of the law or protects public safety.
All Controlling Beneficial Owners must submit disclosure and fingerprint-based criminal history checks as required by the regulations. The MED will review the Controlling Beneficial Owner to see if it shows a history of good moral character. Currently, there is no test for what will justify denial based on the background check.
All applicants for the issuance of a state license must disclose a complete organizational chart reflecting the identity and ownership percentages of its Controlling Beneficial Owners. If the Controlling Beneficial Owner is a publicly traded company, the application must disclose the public companies' managers and any beneficial owner that, directly or indirectly, owns at least ten percent of the Controlling Beneficial Owner. If the Controlling Beneficial Owner is a Qualified Private Fund, then an organizational chart must be disclosed that identifies the ownership percentages of the Qualified Private Fund's managers, investment advisors, and anyone else that would control the manager or operations of the marijuana business (this means that, barring extenuating circumstances, funds will not need to disclose their Limited Partners). All applicants (including individuals) must take reasonable care to confirm that its Controlling Beneficial Owners, Passive Beneficial Owners, Indirect Financial Interest Holders, and Qualified Institutional Investors are not prohibited under the law, and failure to do such due diligence can lead to penalties.  
For individual applicants, the natural person's identification must be disclosed for persons that are both Passive Beneficial Owners and Indirect Financial Interest Holders in the cannabis business, any Indirect Financial Interest Holder that holds two or more indirect financial interests in the business or for persons that contribute over fifty percent of the operating capital of the business.
Despite specific disclosure requirements listed in HB 1090, the MED has discretion to mandate additional reporting. The MED may require an applicant or business to disclose each owner and affiliate and, with reasonable cause, may require a list of each non-objecting beneficial interest owner; business or Controlling Beneficial Owner that is publicly traded; Passive Beneficial Owners of the business; for any Passive Beneficial Owner that is not a natural person, the board members, directors, general partners, executive officers, and ten percent or more owners of the Passive Beneficial Owner; and all Indirect Financial Interest Holders of the cannabis business (including non-natural persons that own at least ten percent of the Indirect Financial Interest Holder).
The disclosure requirements primarily focus on individuals with ten percent or more interest in a cannabis business and those persons in control, but HB 1090 does include a strict prohibition on structuring any transaction with the intent to evade disclosure, reporting, record-keeping or suitability requirements, and any such action can lead to denial or revocation of an application.
Conclusion
Regulations for changes of ownership are still not known and will be clarified during the rule-making process. For most transactions, it appears that a new Controlling Beneficial Owner will need to be approved prior to submitting an application change of ownership for approval. HB 1090 will generate exciting opportunities for Colorado, but it is important to know the law, be patient while the MED promulgates regulations, wait until November 1, 2019 before initiating any outside investment transactions, and consult a licensed attorney regarding specifics of any proposed transactions.   
---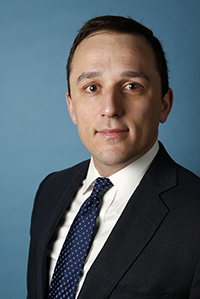 Charles Alovisetti is a partner and chair of the corporate practice group at Vicente Sederberg LLP based in Denver. He assists licensed and ancillary cannabis businesses with corporate legal matters, and he has experience working with clients on a broad range of transactions.