by Charles Alovisetti, Jessica Scardina, and Madeline Currie, Vicente Sederberg LLC

There are many wonderful things about the cannabis industry – creation of new jobs, legal access to medicine, and reduction of drug war harms, to name a few. Every rose has its thorn though, and the cannabis industry is no exception. Like any industry pushed into the shadows, in this case by a misguided prohibitionist policy, unsavory individuals have found an opportunity to prey upon those without full access to the legal system or to legitimate sources of capital. All cannabis entrepreneurs need to be on the watch out for the tell-tale signs the person or business they are talking to is a scam artist. Below are ten common signs that something might not be legitimate in your business transaction. Not all these signs indicate something is foul, but they should be a red flag that the business dealings bear further investigation.  
Extremely Tight Timeframe:  
You're given twenty-four hours to make a key business decision and you may have only just received the legal documentation formalizing the proposed deal.
There are many legitimate reasons why business decisions must often be made on short notice. And providing an opposing party with legal documents at the last moment is a time-honored negotiating tactic. However, the less scrupulous will often tell business owners (often in dire straits) that they need to decide in twenty-four hours, or in an even shorter time frame. This frequently means there's no time for proper due diligence or legal review – exactly what someone with something to hide (e.g., they are trying to run a scam) wants.
Vague Website:  
A website contains a lot of bold claims about a service or financing source, but is short on physical addresses, names of principals, or legal company names.
A lot of websites are vague. But scam artists like to leave out key information – which means it will be hard for you to report them to the investigators or sue them. Most legitimate companies will list a real street address that is associated with a business, not a residence. Why would a scam artist want to hide their real address? Well, think about trying to sue someone. You need to serve documents on them – not an easy feat when you have no idea as to their real name or address.
Pump and Dump:  
Someone tells you they have a hot (marijuana) stock tip – it's guaranteed to go up. 
There are many problems with this scenario. If someone does have material insider information about a publicly traded company, they cannot legally trade on that knowledge. Nor can they tell someone else the information and have them buy or sell stock. Both persons are in violation of securities laws and subject to civil and criminal penalties. A common way this plays out is through a "pump and dump" scheme. This scam involves convincing the marketplace that an OTC stock (also known as a penny stock – a public stock that does not trade on a major exchange like the NYSE or NASDAQ) is a surefire win. As people buy into the hype, the stock price of the company soars (the pump part of the scam). Once the price climbs high enough, insiders of the company sell all their shares, making a tidy profit (the dump part of the scam). Everyone who bought shares of the company is then left with worthless penny stock as the share price tumbles after the major sell-off. Even people who don't buy the stock can become accomplices to the scheme. Just by repeating rumors regarding the potential success of the company, they can help create the atmosphere necessary for the artificial inflation of the stock price. When it comes to OTC stocks, if it sounds too good to be true, it probably is.
Wire Money First:  
An investor or other potential business partner has a great opportunity for you. The only catch is that you must first wire them money as a down payment for the process to get started.
This scam is a favorite of "Nigerian royalty" and now is making its way to the cannabis industry. Legitimate lenders do not require a prepayment prior to underwriting a loan. They will charge you fees for the work they do, and the work their lawyers do, but this is typically taken directly from the loan amount when funding occurs (this is called funding net). Except in exceptional circumstances that have been vetted by counsel, you should not wire money to someone on the promise they will help you raise money.
As a side note, many law firms and other businesses, will require a deposit before starting work. The difference is that these deposits are legitimate, and are refundable if no work is performed (always ask about refundability). Scam artists, on the other hand, are highly unlikely to return a deposit, even if a deal falls apart.
Refusal to Interact with Attorneys:  
You've got a great source of financing lined up. The financier is telling you what you want to hear and you're ready to sign on the dotted line. The only catch is she won't speak to your attorneys (which may not necessarily take the form of outright refusal – it could also be a deliberate refusal to return or schedule calls), only directly with you.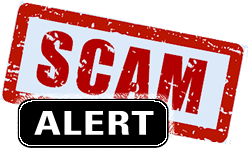 Scam artists are understandably loathe to subject themselves to questioning from a skeptical lawyer. Sunlight is the best disinfectant and most scams will not stand up to a thorough vetting. Legitimate business professionals, however, while not always happy about it, accept that dealing with lawyers is the price to be paid to get deals done.
Multiple Company Names:  
Every time you interact with a potential business partner you discover a new business name or web portal.
This is one of the harder red flags to interpret and on its own it may not mean there is something nefarious occurring. Almost every company of any size contains multiple legal entities. These legal entities often legitimately serve to contain liabilities (e.g., holding different real estate properties in separate LLCs so that a slip and fall claim on one property doesn't result in a lawsuit against an entire portfolio of real estate assets). What most legitimate companies are not doing, however, is playing a shell game – setting up and shutting down companies to stay one step ahead of the law and angry creditors and customers. If you think this might be occurring, you should discuss your concerns with counsel before proceeding.
Unsubstantiated Claims:  
You're being told buying into a certain grow method will triple your yields, guaranteed, or someone claims they underwrite a tremendous dollar value of loans annually, but can't give you names of past deals.
Beware unconditional guarantees. Sure, everyone knows the "best" grower and no one wins business by saying they are the worst in their field. When it comes to bold claims, trust but verify. Ask for concrete examples of a product's or advisor's success. Ask to speak directly to existing or previous customers. If they are offering payment processing solutions, ask which banks they work with and which credit card companies. Fate is fickle and the future is uncertain. No one can predict it with absolute certainty, especially not when it comes to the cannabis industry.
Ignorance of Basic Cannabis Laws
:  
When asked about the impact of certain laws or policies like the Cole memo priorities, the FinCen memo, or 280E on proposed business plans, someone responds these are not significant issues or, worse yet, they do not appear to have a strong grasp on what these items are.
It's one thing to state that these obstacles can be overcome. Business are succeeding despite them every day. To cavalierly suggest they are not issues, or to somehow remain ignorant of their existence, however, is a major red flag. It may not always be a sign of fraud – it could also be the sign of rank amateurism. Either way, you should be hesitant to go into business with someone who does not fully appreciate the federal legal risks inherent in the cannabis industry, especially considering the current political environment.
Deliberately Opaque Documentation
:  
The definitive documentation for a deal is extremely poorly drafted and it's not clear what business deal is being documented or the business deal you thought you had struck is not clearly reflected.
Legal documentation is, admittedly, frequently long, dense, and filled with antiquated terms. And for a non-lawyer, legal agreements can be hard to understand. Some of this is a consequence of the fact that complicated concepts are being addressed, and part of this is because lawyers adhere religiously to previously drafted documents, which results in the survival of Latin terms, clumsy turns of phrase, and other habits that make agreements hard to read for the layperson. With a scam, however, an agreement may be drafted to be deliberately obscure. Even unreadable documents could have a legitimate provenance – the cannabis industry is full of poorly trained transactional lawyers (or criminal lawyers moonlighting as transactional lawyers) and principals that don't understand basic business concepts. What you need to be concerned about is a document that someone doesn't want you to understand because they intend to fleece you.
Unclear Background of Principals
:  
The principal of a business claims he or she has 20 years of business experience and deep industry ties. However, when pressed, he or she cannot name an actual business they have worked for and no one in the industry has heard of them or their organization.
The cannabis industry certainly contains many successful people with eclectic backgrounds, but beware the individual with an unclear past. They may elude to successful enterprises, but never give specific names. They claim to be involved in other businesses, but never give enough information for you to track these down. The cannabis industry is still small and many of the pioneers of the industry have known each other for years. If someone claims to have been deeply involved in the industry, but can't point to any specific businesses or individuals who they know, it's a red flag.
If they come from the traditional business world, but don't have a clear history (e.g., before they worked in cannabis, they were at X company for five years), be extra vigilant. There are often legitimate reasons not to name current or former employers (e.g., perhaps their employer doesn't approve of the cannabis industry and it could put someone's employment status at risk), but there are also many illegitimate reasons to obscure your past.
Final Thoughts
If you think you're being scammed, step back and reevaluate the situation before proceeding. Do not sign anything or wire any money. Ask for items in writing and save relevant emails. Consider reaching out to an attorney. Better to spend time and money evaluating a deal upfront than to experience the heartache and headache that comes with trying to mitigate the damage of a scam. Remember, in the cannabis industry, the old expression caveat emptor remains as true as ever.  
---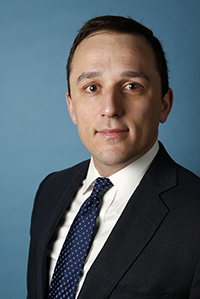 Charles Alovisetti is a senior associate and co-chair of the corporate department at Vicente Sederberg LLC. Prior to joining Vicente Sederberg, Mr. Alovisetti worked as an associate in the New York offices of Latham & Watkins and Goodwin where his practice focused on representing private equity sponsors and their portfolio companies, as well as public companies, in a range of corporate transactions, including mergers, stock and asset acquisitions and divestitures, growth equity investments, venture capital investments, and debt financings. In addition, Mr. Alovisetti has experience counseling portfolio and emerging growth companies with respect to general corporate and commercial matters and all aspects of compensation arrangements, including executive employment and consulting agreements, stock option plans, restricted stock plans, bonus plans, and other management incentive arrangements. Mr. Alovisetti has experience in both U.S. and cross-border transactions, and has advised clients across a range of industries including cannabis, technology, manufacturing, software, digital media, energy and clean tech, healthcare, and biotech. In addition to his corporate work, Mr. Alovisetti has worked with clients on multiple competitive licensing applications, including in Maryland, Hawaii, Pennsylvania, and Texas. He holds a Bachelor of Arts, with honors, from McGill University and a law degree from Columbia Law School, where he was a Harlan Fiske Stone Scholar. Mr. Alovisetti is admitted to practice in both Colorado and New York and is a Level One Interprener. He can be reached at charlie@vicentesederberg.com. Follow him on Twitter @CAlovisetti.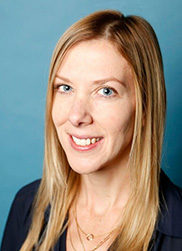 Jessica Scardina is an associate at Vicente Sederberg, LLC's Denver office. Prior to joining Vicente Sederberg, Jessica worked at a small Denver law firm specializing in corporate law, business planning, and taxation. Jessica currently focuses her practice on corporate, licensing, and regulatory matters. Jessica is a graduate of the University of Denver Sturm College of Law, where she served as a staff editor for the University of Denver Law Review. Prior to moving to Denver in 2004, Jessica lived in Santa Cruz, California, where she received her Bachelor of Arts, cum laude, from the University of California at Santa Cruz.
Madeline Currie is a marketing professional working at Vicente Sederberg's Denver office. Prior to joining the firm, she was a Senior Marketing Associate at Crystal & Company in their New York office. She has also worked with several other organizations to define and execute their brand strategy. Madeline has a Bachelor of Arts in Sociology & Policy Studies from Rice University.