by Jessica Billingsley, CEO of Akerna
NCIA Board Member
The day I sat beside the MRI while my daughter's mystery neurologic symptoms were investigated, I began my crusade for product transparency. I didn't know then that transparency in products would become life's work. On that day, I only knew my daughter risked potential long term physical and mental disability due to unknown causes. I then spent months, which turned into years, hunting for a solution to her neurologic events, which started with an unexplained fever that would sometimes develop into lesions in her brain causing varying symptoms depending on the location of the lesions. Often the symptom manifested as trouble walking; however, one heartbreaking time, she slurred her words and couldn't remember many basic components of speech. 
She was diagnosed with recurrent ADEM, an autoimmune demyelinating illness that doctors didn't understand and were at a loss to cure. The western medicine approach didn't have an answer, and I wasn't really surprised. Western medicine's approach of diagnose and drug (or diagnose, surgery, and drug) rarely takes into account what we put in and on our bodies. And my gut told me I needed to take a closer look at foods and products to find the source of her illness. This is a lot easier than it sounds. We actually know very little about what's in our products. There's an assumption that harmful ingredients or additives have to be disclosed in products, but they don't. My journey into product transparency — looking at ingredients, additives, and the chemicals used to make our products — led me to find a solution for my daughter that has resulted in her being 7 years in remission and counting.
My passion for saving my daughter and my tenacity in peeling back the layers in our consumer product goods supply chain left me with a sobering conclusion: Consumer transparency and public safety is not at the forefront of our current consumer goods regulations. We don't have any requirements to give consumers transparency regarding what's fully in the products we eat or absorb. That perspective is what inspired me to launch the first seed-to-sale tracking technology in 2010. I believed then that cannabis patients needed to know how their medicine was grown and the public needed assurances that we can identify the regulated, tested medicine from the illicit alternatives.
The number of vaping-related illnesses keeps climbing. The crisis has claimed at least six deaths and there are over 450 cases in 36 states and the U.S. Virgin Islands. And best, early thinking is additives – cutting agents, potentially Vitamin E – may be the culprit. I am reminded clearly of my daughter's early years and my hunt for product transparency. We've done a lot of good with seed-to-sale tracking in cannabis. The regulated cannabis industry has the most transparent and accountable supply chain of any consumer packaged good. 
For nearly ten years, my team has refined a technology that pinpoints most every aspect of every gram of cannabis tracked in our system — the plot of land it was grown on, soil nutrients, water and light intake, additional ingredients for edibles, when it shipped out and in what batch, and finally where and when the product was sold and to what patient. The exactness and granularity of this data enables prompt reactions in times of crisis that narrows down areas/people of impact, points investigators to probable causes, and importantly allows consumers and patients to make informed decisions. 
As much as we do track in regulated cannabis, we need to track more. Most governmental compliance frameworks don't require additives to be tracked and thus communicated to consumers and patients. We need to make this mandatory in our regulations.*
Consumers and the industry should rally around three things. First, the majority of the cartridges in this crisis were purchased on the illicit market with completely unknown ingredient sources, which gives more reason to legalize cannabis in every state for adult use. Second, legal markets should continue to implement seed to sale tracking compliance as table stakes. And third, we need to make additives information a requirement for cannabis oil manufactured products.
I knew the industry needed a means of monitoring products through its lifecycle and generating transparency and accountability to support the 3P's — patient, product, and public safety. I know the data in our system has the power to do great good — for science and medicine, for food and agriculture, for communities and tax revenues, for governments' ability to respond to issues and effectively direct investigations and enforcements. I contend that while the industry is part of the health crisis story today — we are part of the response tomorrow. I am as committed today as CEO of Akerna as I was when I started MJ Freeway; we can give consumers the full product transparency they deserve to make the best choices for their health. It's what I want for my daughter, and it's the solution I commit to deliver every day. 
---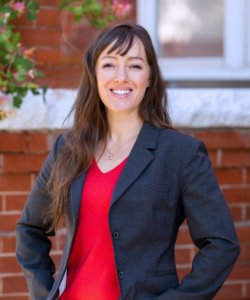 Jessica Billingsley is a technology pioneer, solutions creator and industry leader, providing proven compliance software solutions to the cannabis market. She is the Chief Executive Officer of Akerna—the first cannabis compliance technology company to be traded on Nasdaq—making her the first CEO from this market space to bring a company to a major U.S. exchange. Jessica is also the CEO of Akerna's flagship subsidiary—MJ Freeway. She established MJ Freeway in 2010 and it is the leading seed-to-sale regulatory compliance technology provider and developer of the cannabis industry's first enterprise resource planning (ERP) platform. Akerna also offers Leaf Data Systems as a government resource for public sector compliance. Combined entities tracked more than $16 billion in world-wide, client cannabis sales to date. She is the first woman ever from the cannabis industry to receive the prestigious Fortune's "Most Promising Women Entrepreneur Award" and is also recognized as one of Inc.'s "Female Founders 100." Jessica received a degree in Communications and Computer Science from the University of Georgia and lives with her daughter in Denver.
Akerna's MJ Platform includes "additives" as ingredients clients can use to communicate to patients any additives in a finished gram of oil. We believe additive ingredients should now be a required data field captured and communicated to patients, and we're committed to training our existing client base on how to do so.