by Barry Saik, Chief Executive Officer of Greenbits 
Big changes are coming to the cannabis industry.
At least, that is the outlook shared by cannabis experts and lawmakers across the political spectrum. Even people who oppose federal-level legalization have to admit that the current status quo is unlikely to hold, and that popular opinion continues to sway towards the creation of a legitimate nationwide cannabis industry. Technology is playing a crucial role in connecting people inside and outside the confines of that industry.
How Cannabis Tech Will Evolve in 2020 and Beyond
There is considerable movement towards legalization in an increasing number of states. Surging demand has been keeping the cannabis industry afloat even in the worst-hit areas of the global Coronavirus pandemic. While federal-level legalization may be a long shot for the calendar year, there is good reason to believe that several new cannabis markets will open.
Many of today's most exciting cannabis tech trends have already started gaining inertia. These movements are likely to continue picking up steam well into 2020 and beyond, even if federal-level initiatives prove unfruitful by the end of the year:
Expanded Payment Options
So far, cannabis has been a cash-only industry. Debit card transactions are gradually making their way into cannabis markets, thanks to cashless ATM solutions and a variety of online payment processors. The trend towards cashless payments is likely to continue, whether federally-backed banks support it or not.
If the federal government approves a bill that allows banks to fund and support compliant cannabis businesses, consumers will see a remarkable surge in industry development. Online ordering will likely become the new norm, powered by increasingly sophisticated e-commerce systems.
Without the support of federally backed banks, the market is likely to rely on unicorn FinTech innovators who can find ways to sidestep federal stonewalling. Compliance and cash availability will be issues, but solutions similar to those already in place will nonetheless flourish thanks to steady demand.
Better, More Accurate Strain Profiles
Right now, cannabis experts rely on a broad range of ambiguous, anecdotal data to differentiate strain profiles and the experiences they offer. There is not enough hard data to offer a quantitative comparison between any two strains.
Terpene research is going to change this. These aromatic oils are responsible for the telltale smell unique to each strain, and they have been shown to contribute to each strain's medicinal and psychoactive effects. 
The availability of hard data will transform the way consumers categorize cannabis. The goal is to go beyond the "sativa vs. indica" distinction and tell consumers exactly what to expect from each strain on an individual basis. In time, this may lead to an entirely new system of categorization for cannabis products.
A New Spotlight On Consumer Convenience
Colorado has implemented cannabis hospitality licenses as of 2020, and cannabis legislators around the country are taking a close look at the effects of the new rule. California already has a few consumption-friendly public locations, but this is very much a brand-new field where cannabis legislation – and cannabis technology – have yet to fully intersect.
On a similar note, Colorado is following California, Nevada, Oregon, and Massachusetts in allowing for cannabis delivery. These simple regulatory changes will have effects that transform consumer expectations in the industry, and the trend is towards convenience.
Expect a new brand of cannabis entrepreneur fusing technology and cannabis culture in ways never before thought possible. People are going to develop solutions that help solidify cannabis culture's place in the local environment, capitalizing on convenience to do so.
Operational Experts Will Become Highly Sought After Cannabis Executives
There are several high-profile companies making movements towards consolidating their multi-state presence. At the moment, this is made difficult by the fact that every state has a unique set of rules for its cannabis businesses to abide by. This makes economies of scale difficult to achieve.
Operational talent is the specific kind that these large-scale organizations are going to be looking for. Until now, many multi-state operators have been run primarily by finance-oriented executives. This provides a good basis for setting up and closing acquisitions, but it will fall on newly built operational teams to build compliant solutions for multi-state organizations.
Hemp Will Open the Door to Cannabis Agriculture
The 2018 Farm Bill has led to official, federal-level recognition of hemp products. While this has not resulted in a nationwide hemp craze, the participating states are expected to bring non-psychoactive marijuana cultivation to the forefront.
So far, the USDA has approved 2020 hemp applications in Washington, Wyoming, Georgia, Iowa, and Pennsylvania. There are also fifteen tribal plans under review. Increased attention to hemp will lead to an increased dedication of tech resources to the needs of hemp farmers – which are necessarily distinct from those of psychoactive cannabis cultivators.
Market Intelligence Will Take Center Stage
A handful of ancillary industries – from cultivation-friendly real estate specialists to cannabis law firms – are expected to grow around the burgeoning industry, but market intelligence is the one most experts are excited about. 
Industry leaders in every state are looking for data on cannabis users. Sales data can help inform industry players on better, more efficient ways to use limited cultivation resources. Merchandising data can help dispensaries build lasting partnerships with non-cannabis brands. A wide array of new businesses will enter the cannabis market without necessarily being growers, processors, or dispensaries.
The ability to securely turn dispensary transaction data into readymade analytic insight will prove to be one of the most valuable assets a cannabis company can have. The fact that state regulation already requires dispensaries to gather and report transaction information means that, in many cases, half of the work is already done.
2020: The Year for Cannabis Tech
Technology has historically played a crucial role in achieving civic and social progress, which then informs newer technological initiatives. Cannabis technology is already helping regulators meet the demands stipulated by voters who want safe, legal access to marijuana products, and this trend is going to continue.
---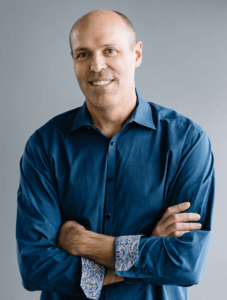 Barry Saik serves as Chief Executive Officer of Greenbits, a leading cannabis retail platform that empowers more than 1,200 cannabis retail locations across 13 states with a safer and smarter way to manage day-to-day operations and maximize store performance. 
Barry leads all functions of the company, which processed $3.3 billion in legal cannabis transactions in 2019. Through its platform, Greenbits offers the full suite of services that cannabis retailers need – automated state-by-state compliance, point of sale, inventory control, and personalized insights – to enable owners, managers, and budtenders to run, protect, and grow businesses with ease. 
A veteran of Silicon Valley start-ups and global tech companies, Barry brings a wealth of experience in scaling and leading integrated teams building software solutions that help small businesses grow.
Barry joined Greenbits as CEO in late 2019 after founding and running the SmartLine business at GoDaddy (NYSE: GDDY), a global company that helps entrepreneurs and businesses to be successful online. Centered around providing a second phone line that connects with a smartphone, the unit grew to $8 million in revenue in the first year under Barry's leadership.
Before GoDaddy, Barry spent 15 years working in a variety of senior roles at Intuit (NASDAQ: INTU) and its marquis tax product, TurboTax, the leading software solution for business and personal tax filings. Early in his tenure, Barry led the founding team of TurboTax Online, which 40 million people used in 2019 to pay their U.S. taxes. 
As a senior leader in TurboTax's marketing department, Barry oversaw the creation of the company's first television ad campaign, which resulted in a 12 percent spike in sales. He also led TurboTax's engineering team, which is charged with programming the ever-evolving federal and state tax codes into the software, a centerpiece capability of the product.
Barry graduated from Stanford University with a B.S. in mechanical engineering and an A.B. in communications. He received an M.B.A. in marketing from the UCLA Anderson School of Management.
Greenbits Company Description 
As the pioneering leader of regulated retail, Greenbits is the complete cannabis retail management platform. Founded in 2014, we empower 22,000 users in 1,200 retail locations across 13 states. As the market share leader, Greenbits rings $3.7 billion in sales annually, comprising one-third of all cannabis sales in adult-use states. With the largest and fastest-growing network of cannabis retailers, we serve the most locations, reach the most customers, process the most transactions, and ring the most sales in the industry, making Greenbits the best-selling and most trusted cannabis retail platform nationwide.
Greenbits provides smart management solutions that help cannabis retailers maximize performance and make better business decisions. Our robust retail platform – with automated state-by-state compliance, inventory control, and personalized insights – enables owners, managers, and budtenders to run, protect, and grow their businesses with ease.  www.greenbits.com
Contact Information: mbriggs@greenbits.com