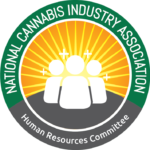 by Fred Whittlesey, Founder, President, and Principal Consultant of Cannabis Compensation Consultants
Member of NCIA's Human Resources Committee
At the NCIA Cannabis Business Summit & Expo next week, there will be a panel session titled Cultivating Your Workforce. As a member of the NCIA Human Resources Committee, I have been actively involved in putting this together, and as a compensation expert, I wanted to ensure there is going to be, of course, a lot of discussion about compensation – executive compensation, incentive compensation, and employee ownership. 
It's appropriate that this month's #CannaBizSummit is being held in San Francisco, arguably the historical culmination of Wild West culture, with the Gold Rush as its driver. Not unlike today's cannabis industry – a gold rush of sorts, by federal definition a lawless community, and a community culture of moving fast and defining as we go. 
As a compensation expert, I typically prefer a more orderly and well-defined world, which is why I am fascinated with working in the field of compensation in the cannabis industry. It's challenging because I am in the business of answering clients' questions about compensation. It's not always easy to do in cannabis.
There are three factors that explain where we are today in understanding and analyzing compensation levels and practices in cannabis, and three driving forces that will take us from today's Wild West to tomorrow's still innovative, still creative, but a bit more business-like approach to compensating employees in cannabis companies.
Today
No valid compensation surveys or databases exist for the cannabis industry. There are various publications that self-label as "surveys" but are merely data compilations missing the rigor of survey methods that have been established over the past decades:




Little or no definitions of jobs

Extremely wide ranges that defeat usability

Reports of cash compensation only, some with base salary only

Very small sample sizes, often not disclosed

No list of participating companies
In short, they're not compensation surveys. Established survey companies have not entered the cannabis market due to legal and/or stigma factors. They will, eventually. But they'll be late to the party, so to speak.

For now, we have no real market data. Except for some executive positions…
For executive positions and equity compensation plan design details, data from public company securities filings continues to be the most valid and reliable source




Securities and Exchange Commission EDGAR filings (U.S.)

System for Electronic Document Analysis and Retrieval (SEDAR) (Canada)
Despite currency, cultural, and governance differences, combining U.S. and Canadian data makes sense given the integrated labor market for talent. But it's no easy task.
Unlike for publicly-traded companies in the U.S., executive compensation information for cannabis companies is difficult to obtain and interpret for multiple reasons:

Most companies are listed on Canadian exchanges




The Canadian disclosure requirements are less rigorous, such as:

Lack of a single table for all forms of executive pay

No dollar value required to be calculated for equity compensation grants

Limited disclosure of the history of equity compensation grants

A high rate of errors and omissions compared to U.S. filings (

as I discussed in MJBizDaily

)

Companies whose shares are traded in the U.S. are not on major exchanges and not subject to the extensive disclosure requirements of NYSE and Nasdaq companies. This is changing – as exemplified by last week's listing of the SPAC Canna-Global Acquisition Corp (

NASDAQ:CNGLU

) on Nasdaq, but SPAC listings have a reduced set of disclosure requirements. (full disclosure: I am an investor in CNGLU.)

Most companies are of a size and status (e.g., Emerging Growth Company) that also have reduced pay disclosure requirements.
So, despite what is a rich source of executive and equity compensation data which we have relied on for decades now, these databases are not (yet) of the same usefulness as for other industries.
And even if we didn't have those tactical issues… the characteristics of the cannabis industry exacerbate these difficulties:

Smaller companies and private companies

High-growth stage, resulting in the lag time in reporting rendering the information significantly out-of-date

High concentration of founders and insider ownership, which results in compensation levels and practices that are not free-market based – one CEO taking zero compensation and another in the 8 figures.

Top-heavy C-level position structures, e.g., an Executive Chair

and

a CEO

and

a President

and

a COO – too many chiefs

High levels of turnover and movement of executives among internal positions. A good is example is from

4Front Ventures' most recent filing

:

So, the question of how much this company pays its top executives… is an unanswerable question. I wonder if even the company could answer that question?
Tomorrow
The turbulence in executive compensation levels and practices will lessen, and our knowledge and understanding will improve, when three trends converge:
More public companies, including SPAC deals, and continued M&A activity, bring in more outside investors with expectations of corporate governance and practices consistent with other industries in which they are invested. This also will have the effect of lessening the influence of founders as more "professional" (hired external) Board members are added to the governance structure.

With more public companies will come more market data, as we have for most industries today both in the U.S. and Canada. While limited to the top 3 or top 5 executives in each company, these disclosures provide a factual and verifiable dataset for the most senior positions, for the use of equity compensation for employees, and for the breadth of executive compensation arrangements such as new hire packages, severance and change in control agreements, and various perquisites.

 And of course, legalization. With the U.S. federal restrictions and the associated stigma removed, cannabis companies will become subject to the same governance, institutional investor and proxy advisor pressures, and the large consulting firms will push them toward the ISS/Glass Lewis "playbook" approach to advising. I'm not saying that's a good thing, because it's not, but we already see it happening in Canada where large multinational compensation firms are overlaying the boiler-plate ABCs. 
It is my hope that the innovation and creativity we see in the cannabis sector today will not suffer from these three dynamics. There's nothing wrong with living in the Wild West, if you're comfortable with fewer rules, fewer constraints, and less transparency. But it helps when there is a Sheriff and a couple of Deputies in town.
This conversation is not limited to executive compensation. Equity compensation for all employees is a common aspiration in cannabis companies. Equity compensation plans are always complex to design, implement, and administer and are exponentially more so in cannabis companies. Complex organization structures with public entities, private companies, LLCs, and even nonprofits all bring talent from diverse industries with vastly ranging experience with and expectations for equity compensation. 
A trimmer coming from agriculture or a Dispensary Manager from specialty retail has likely not received equity as a component of their compensation in the past. 

A chemist coming out of biopharma or a software developer, if told there is no equity compensation plan for all employees at your company will be, at the least, disappointed if they even continue interviewing with you.
Similarly, a candidate from the financial services world may be surprised that every employee is not participating in one or more cash incentive plans, not just the sales reps.

There is a LOT of work to be done on compensation planning in the cannabis industry, and I'm thrilled to be right in the middle of it. 
---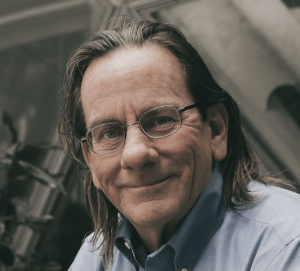 Fred Whittlesey is the Founder, President, and Principal Consultant of Cannabis Compensation ConsultantsTM, a Compensation Venture Group SPC company. 
Fred is a member of the NCIA Human Resources Committee and the NCIA Sustainability Committee.
Fred is recognized by corporations, professional organizations, universities, media, and colleagues around the world as a compensation expert and thought leader. His ideas have been presented in numerous book chapters, journal articles, media interviews, conference and seminar presentations, and hosted blog postings.
Fred's thought leadership in the field of compensation is evidenced by his delivery of more than 300 conference presentations, seminars, certification courses, webinars and podcasts. He has presented and taught in 26 US States, 4 Canadian Provinces, UK, Ireland, France, Germany, Netherlands, Switzerland, Turkey, and Indonesia.

He has authored more than 50 peer-reviewed journal and magazine articles, book chapters, white papers, and sponsored papers. He has been a paid writer for PayScale.com, Salary.com, InvestorJunkie.com, and SeekingAlpha.
Fred has been interviewed and quoted more than 100 times by more than 35 different media sources including Associated Press, Bloomberg, Business Week, Fortune, New York Times, Los Angeles Times, Orange County Register, Seattle Times, San Jose Mercury News, and San Francisco Chronicle. He has been retained to conduct research to support investigative journalism for The Los Angeles Times and The Boston Globe.
Cannabis Compensation ConsultantsTM is a division of Compensation Venture Group SPC, a Washington Social Purpose Corporation. The company is a Green America Certified Business. 
The firm specializes in compensation strategy, executive and director compensation, equity-based compensation, incentive design, and employee pay with a focus on sectors driven by innovation. We also provide expert witness and litigation support for civil litigation and regulatory matters.  Our clients include Boards of Directors and executive teams of public and private companies, LLCs, S corporations, and foreign subsidiaries.
Our Canadian sibling consulting firm is Conscious Compensation Group Inc. in Squamish, BC.