By John Shearman, Applied DNA Sciences
When the COVID-19 pandemic started to ramp up in the U.S. last March and stay at home orders were being put in place, medical cannabis patients took notice.  
I saw it firsthand with my wife who stocked up for three months, not knowing what she was in for and wanted to make sure she had her treatments, just in case dispensaries were closed down. She was not alone, it has been well documented that this stocking upsurge took place and sales increased dramatically over a few months. 
But many of these businesses did not close during the shutdown and it was a big milestone that several state governments declared medical dispensaries essential. This was a big statement to make for an emerging new industry that has been saddled with controversy over the years.  
Prior to COVID-19, the industry was already going through a reset in late 2019. The large players overextended themselves globally with huge capital investments in facilities and then oversupply hit the market, prices started to decline and the anticipated demand to pull CBD products did not materialize. Add COVID-19, and you have the perfect storm to amplify the reset button.  
Consolidation is in the works — restructuring of management teams, companies closing doors because they were not strong enough to start with other factors too. This pushed these businesses over the edge. 
As we have been slowly reopening the country, the cannabis industry has the potential to emerge stronger than ever. There might be fewer players, but the ones that have survived will be set for the next push of maturity of the marketplace. 
States that do not currently have adult-use programs will most likely look at cannabis as a way to drive new tax revenue into the state to help offset the heavy losses during these several months of lockdown. 
When these states do pull the trigger on adult-use, regulation and compliance will be a key issue. The current companies who have been using all the latest tracking platforms, ERP systems, and implementing cGMP standards will be in very good shape to meet the requirements and deliver authentic products that are high quality and safe to consume.  
Consumers will want to know the origin of the materials being used to manufacture these products and demand transparency from the brands. New innovative technologies using unique molecular-based tags to apply to the flower, oils, isolates and edible products will help take the industry to a new level of scientific proof of authenticity offering forensic transparency across global supply chains.  
Even in the face of a pandemic, cannabis is here to stay! Over 60% of the population is in favor of it for both medical and adult use. The science that has taken place over the last 20 years globally has articulated how the human body can take advantage of the cannabis plant in many ways. And for folks who want to use it as a recreational alternative, they should have the right to do so, of course with responsibility. 
There is clear global demand, it still needs to be sorted out and that will happen over the course of the next couple of years as this emerging industry matures into a profitable market segment in the world's economy.  
It is an exciting time for cannabis and as we begin to focus on reopening business across the nation, we are eager to take advantage and to be a part of the opportunities that are ahead. 
---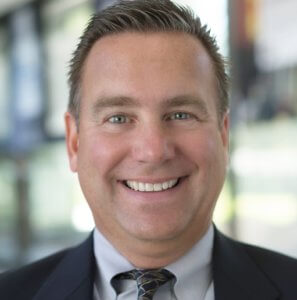 John Shearman, Vice President of Marketing and Cannabis Business Lead at Applied DNA Sciences, has over 30 years of deep enterprise and advertising agency experience across all marketing, sales and IT disciplines. John's experience allows him to advise on structuring sound strategies that address business goals and objectives. His extensive technology background stems from working with several leading technology companies throughout his career.  John spearheads Applied DNA Sciences Cannabis vertical leading the vision, strategy, and product development for this emerging market. John also oversees the marketing for the entire company driving the marketing strategy for its other core verticals.