By Josh Holleb, Co-Founder and Co-Owner of Ceres Greenhouse Solutions
What if the highest performing cultivation facility isn't the most expensive?
The highest producing cultivation facility is probably the most expensive, right? Highly productive and efficient cultivation facilities can be more financially accessible than you may think. Rebates and incentives provide business owners the option of turning otherwise high dollar projects into affordable, highly efficient grow operations. 
Rebates/Incentives
An Incentive is a provision intended to motivate further growth, while a Rebate is a refund or discount that is returned to the client after the purchase has been made.
Rebates and incentives can be hard to classify because the process varies between utility providers. That being said, it is worth understanding the basics of how they work and how they can influence your overall construction budget.
Utility providers often have programs in place to incentivize the purchase of higher quality, and more efficient materials and equipment for your facility. These programs allow the utility to achieve their stated goals of energy efficiency, while providing power to more customers without having to increase their infrastructure/capacity. Because your efficient equipment is beneficial to the utility they may pass some of their savings on to you.  
LED Lighting
LED lighting is the easiest place to start. Most utilities have an "efficient lighting program", which is usually offered as an incentive. This means you submit your lighting plan and the lights you are going to use, and they compare your lighting layout and power needs (how much power your efficient LED plan will use) vs. a standard HID light, usually a double ended 1000 watt HPS bulb. Based on the equation they use, we have seen between 25% and 100% of the cost of the lighting being paid for by the utility. Often, this is paid upfront by the utility company (the client doesn't have to pay full price and wait for a check). Once the facility is operational the utility will make sure the lights are being used as described.
Building Envelope and HVAC
Building envelope and HVAC equipment are also eligible for savings, but this usually comes in the form of a rebate. Normally, a utility will set a baseline for a greenhouse (i.e. all walls 8 mm polycarbonate, R-1.4 insulation value), and then compare the operational cost savings of a more efficient design vs. the baseline to calculate a rebate amount. We have seen rebate amounts between $100k – $750k for high efficiency sealed greenhouse facilities (up to a 15% reduction in costs on a new build).
The Design Process
It is important to know if rebates/incentives are available before beginning the design process for your cultivation facility. Understanding the entire process of design, build, and rebates/incentives when designing and budgeting a new cannabis grow can have a huge effect on capital expenditures. Sunlight grown cannabis with indoor environmental controls is emerging as the best way forward for cultivators looking to grow high-quality cannabis with lower operating costs, and rebates/incentives are a great way to help make the best option a more affordable one.
The most efficient option?
While sealed greenhouses tend to fall in the middle in terms of capital expenses, when compared to a newly built indoor grow (most expensive) and a vented greenhouse (least expensive), much of the equipment required to build a highly efficient sealed greenhouse can be expensive.
A highly insulated, well designed, sealed facility can be an expensive option because both the value of the structure and the systems within it are of the highest quality. An uninsulated sealed greenhouse, on the other hand, might cost less money upfront, owing to cheaper materials and possibly lower quality systems. This is where incentives/rebates can become a major cost-saving avenue for your bottom line, allowing you to build the best facility at a more affordable cost. Once built, the higher quality structure will continue to save money in operational costs–a win-win.
Conclusion
In mature cannabis markets, smokable flower continues to demand high prices, especially high-quality flower. Consumers and brokers have learned to recognize quality, and price per pound has adjusted accordingly. The ability to produce high-quality flower, at a low cost per pound, is the future of cannabis production.
Given the accessibility of rebates and incentives and the general trajectory of the market, we are living in a moment where the highest quality option may also be the most affordable. 
---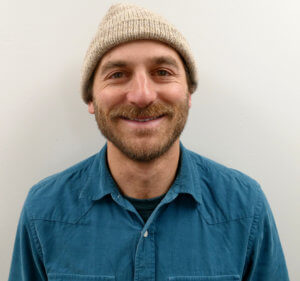 Josh Holleb is co-founder, co-owner, and senior solutions architect at Ceres Greenhouse Solutions. Since starting at Ceres 7 years ago, Josh has created the cannabis division, bringing more than a decade of experience in both construction, cultivation, and dispensary management. Josh approaches his job with an interdisciplinary understanding of systems, architectural design, and problem-solving. His goal is to create a whole-systems approach to both greenhouse design and environmental controls, resulting in the most efficient systems and highest quality product. He has been featured in Marijuana Venture Magazine as one of the "40 under 40" rising stars in the cannabis industry in 2018.