by Gisela Leon, MS, MBA, Independent Consultant, EAS Consulting Group
The FDA's position on the use of CBD in dietary supplements and foods is steadfast. In 2021, five warning letters about CBD-containing dietary supplements and foods went out – three based on website reviews and two based on facility inspections. All cited violations relate to pain relief claims. The products are therefore unapproved new drugs. Two warning letters emphasize the FDA's position that CBD does not meet the definition of a dietary supplement, from which it is excluded due to the authorization for investigation as a new drug. 
In November 2019, the FDA published 15 warning letters in a "catch-all" effort regarding cannabidiol products. The products range from articles sold as dietary supplements, conventional foods, cosmetics, and animal food. The FDA sent out the 15 warning letters to companies in a number of states, including California, Texas, Oklahoma, Colorado, Oregon, New York, Florida, North Carolina, Arizona, and Kentucky based on the content of websites and social media sites. This was not the first time the FDA had sent warning letters regarding cannabidiol [CBD]. The first seven CBD warning letters were issued in March 2019, so attentive manufacturers could have been aware of t the FDA's position and that enforcement actions might be taken.
In the 2019 warning letters, the FDA states that CBD in products sold as dietary supplements does not meet the definition of dietary ingredients in the Federal Food, Drug, and Cosmetic Act (321(ff)(B)(i)(ii)). This provision clarifies that a dietary ingredient cannot be a substance that has been approved as an active ingredient in a drug. The FDA has confirmed that CBD is an active ingredient in the approved drug Epidiolex. 
Products containing CBD and sold as conventional food often worry the FDA even more, because they are often advertised for toddlers and infants. FDA clarified that CBD does not have an authorization as a food additive. Food additives need to be pre-approved by the FDA and there is no such regulation for CBD. CBD also is not a GRAS substance. This is based on the FDA's review of publicly available data, which shows that CBD is potentially harmful and may cause liver injuries and interact with other drugs. Furthermore, studies in animals have shown that it might impair sexual behavior in males.
Similarly, the FDA states in relevant warning letters that CBD is an unapproved new animal drug because of the disease claims. The products are also adulterated animal foods because there is no animal food additive regulation that authorizes the use of CBD and there is no basis to conclude that CBD is GRAS for use in animal foods.
Besides the illegal status of CBD as a dietary ingredient, the warning letters regard the products as unapproved new drugs, because they claim that CBD cures, mitigates, treats, or even prevents diseases. Most warning letters are very long because the manufacturers cite numerous diseases for which CBD might be helpful. CBD is often depicted as a "cure-all." Some of the popular disease claims involve pain relief, anti-inflammatory, diabetes, acne, anxiety, depression, and cancer. For example, one warning letter cites 45 diseases. Simultaneous to being unapproved new drugs, all products are regarded as misbranded drugs. 
Most 2019 warning letters were signed by three FDA compliance directors from Center for Drug Evaluation and Research, Center for Veterinary Medicine, and Center for Food Safety and Applied Nutrition. In some of the earlier warning letters, the FDA also involved FTC – Federal Trade Commission – because of unsubstantiated claims. Both agencies are concerned that some of the efficacy claims may not be substantiated by competent and reliable scientific evidence.
There are clearly more than 27 companies in the market selling CBD. My thought is that the FDA has picked some of the worst offenders with respect to claims to establish impressive examples. Throughout the years in articles and press notifications, the FDA has always stated the regulatory position that CBD does not meet the definition of a dietary ingredient. This position has been challenged by industry and is a controversial topic. Some plaintiffs' lawyers have initiated class-action lawsuits on the basis that clients were harmed by buying an illegal product and paying too much for it. It appears that the FDA is currently only enforcing against CBD products with disease claims. So far, the FDA has not written warning letters solely because a dietary supplement uses CBD. All of the mentioned warning letters could have been written to any dietary supplement making obvious disease claims.
So, what can be learned from the FDA's actions? The first and most important step for manufacturers would be to "clear" all web pages, social media pages, and third-party referrals of disease statements. A second approach should be to not use CBD as a food ingredient or as an animal food ingredient. As a regulatory strategy, this may buy some time until the controversy about the legality of use in dietary supplements is clarified. For dietary supplements – in a conservative regulatory approach – a next step could be not using CBD as a dietary ingredient, because it is an approved drug. 
A possible alternative legal ingredient is a full spectrum hemp extract which contains all hemp components – not just isolated CBD. Hemp-derived ingredients are eligible for use as dietary ingredients by virtue of being "botanicals." However, hemp-derived substances must submit a New Dietary Ingredient notification 75 days prior to first marketing the hemp supplement. A less conservative regulatory approach for dietary supplements could be to wait and see what the FDA decides under the pressure from industry and consumers. Hopefully soon, the FDA will clarify the legality of use in dietary supplements.
---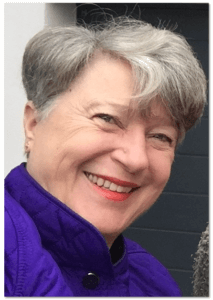 Gisela Leon brings in over 33 years of experience in international labeling. She is well-experienced in USA labeling requirements of food, dietary supplements and cosmetics, in European food laws and multi-language labeling. As a regulatory consultant, she focuses on a concise review process, having reviewed hundreds of labels for U.S. compliance and helped international products to come into compliance with U.S. regulations. Her international labeling background allows her to point out differences or similarities with other countries.
After receiving her Master's degree in Food Technology Engineering, Ms. Leon received her DGQ Audit-Specialist Certification from the German Institute for Quality, and her Master's in Business Administration from George Mason University. For over 20 years she worked at Schöller Lebensmittel GmbH & Co KG as Director of Quality Management and Labeling Compliance. Ms. Leon speaks English, German, and French.
EAS Consulting Group, as part of the Certified Group of companies, merged with Food Safety Net Services, (FSNS), to become the global leader in testing and regulatory solutions for the FDA and USDA regulated industries. 
EAS' network of 200 independent advisors and consultants enables us to provide comprehensive consulting, training and auditing services, ensuring proactive regulatory and quality compliance for food, dietary supplements, pharmaceuticals, medical devices, cosmetics, tobacco, hemp and CBD.
The merger of FSNS (FSNS.com) with the Certified Laboratories group of companies, (certified-laboratories.com), has created a leading, national testing  and regulatory consulting  platform. EAS can assist with your regulatory and quality requirements and challenges, while offering access to a robust scope of testing services to meet your organization's sophisticated needs. 
From regulatory strategy, auditing, training, FDA inspection preparation, 483 & Warning letter remediation, quality system implementation, labeling compliance, preparation of technical submissions such as GRAS, Food Additive Petitions, DMFs, NDIs, 510(k)s and more; to FSMA compliance, expert witness services and due diligence assessments, EAS offers the expert knowledge and experience your company requires to ensure compliance through accurate and timely assistance. With our vast expertise in FDA's and USDA's policies and enforcement, EAS is the proven choice for assistance with product testing and other regulatory and quality consulting solutions. easconsultinggroup.com