by Gary Cohen, Cova Software
As the cannabis industry goes mainstream, eCommerce is increasingly becoming a necessary part of cannabis retail operations. But with a plethora of dispensary eCommerce solutions available, not all of these can help you build an online presence. With intense competition in cannabis retail, there are some things that you must not compromise on as a dispensary owner. The following five must-have cannabis eCommerce features will help you grow your dispensary business, differentiate yourself from competitors and establish yourself as a formidable brand in the online cannabis space. 
Independent eCommerce Platform
When deciding how to sell cannabis online, retailers can either use a third-party marketplace or have their own eCommerce website. Using a marketplace may be the easier option, but in the long run, you will certainly benefit more from owning an independent eCommerce platform. Having your own cannabis eCommerce website gives you complete control over the design, product information, and branding, unlike a third-party marketplace that offers little room for customization. Another valuable benefit of an independent cannabis eCommerce platform is that you can market it directly to online visitors and existing customers and build brand loyalty.
Data Ownership For Building Relationships
To market your online cannabis platform directly to your target demographics, it's essential to have access to their contact details, which is not possible when you use third-party marketplace platforms. With an independent eCommerce platform, you will not just own your website but also all customer information and other relevant data to help you create innovative marketing campaigns and offer a more personalized online customer experience. Through email marketing and loyalty program communications, you can keep your customers regularly engaged with your brand and grow your business by building long-lasting relationships.
Mobile and SEO-friendly Website
These days, consumers regularly use their smartphones to search the web and make online purchases. Hence, your eCommerce website must function properly not just on desktops but mobile devices as well. You must avoid using an iFrame embedded menu, employed by many third-party marketplaces, as Google won't crawl or index your website. To ensure that your online cannabis store is discoverable, use an advanced native eCommerce solution that aids in building SEO authority. If your chosen solution offers the ability to create content, you can also capitalize on SEO best practices to improve the flow of organic traffic to your website.
Age-Gating and Compliance Features
If you're selling products online that have legal age restrictions, then an age-gate on your website is a must. This is not just a compliance requirement, but it also demonstrates your commitment to not exposing cannabis to minors. Many regulatory authorities in the U.S. and Canada are mandating more robust online age-gating measures beyond a simple "Are you 21+ yes or no" pop-up, and it's essential to choose a solution that offers the functionalities for you to comply with the laws. Your cannabis eCommerce store also must-have features that allow for compliance with legal purchase limits and any other online regulations within your state or province.
Integration with POS and Cannabis Ecosystem
Most importantly, your chosen eCommerce solution must integrate seamlessly with your POS system for efficient inventory management, transactions, and payment processing. Ensure that you are using an advanced cannabis POS system that syncs with leading cannabis tech ecosystem solutions so that you can streamline your online business and maintain a recurring revenue stream from it. For a seamless shopping experience, your customers should be able to browse the website, place an order, pay online and request for pickup or delivery.
---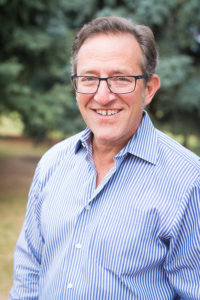 Gary Cohen is the CEO of Cova Software, the fastest growing technology brand in the cannabis industry. Cohen's focus has been driving the company's overall strategy, including its vision, go-to-market plan, and strategic development. Since joining the cannabis industry in 2016 and launching Cova commercially in 4q17, Cohen has led Cova to dominate the enterprise sector for dispensary Point of Sale, while forging client relationships with hundreds of single-store retailers across North America.
With Cova's cannabis POS and its excellent integrations with eCommerce and delivery services, the online order automatically pops up for the budtender to tender the sales, and the POS system updates inventory once payment is approved. Cova offers multiple eCommerce solutions to choose from, as per your needs and budget, and you can legally sell cannabis online stress-free while staying compliant with strict government regulations.