by Steve Ardagh, CEO of Eagle Protect
A pesticide-free cannabis producer and processor from Washington was recently forced to issue a recall after the chemical o-Phenylphenol (OPP), traced back to their "food safe" gloves, was found on its products. OPP, listed under California Proposition 65 as a chemical known to cause cancer, was found in the food-safe gloves they were using to handle their crop.
In a statement announcing the recall, the company said, "Nothing ruins your day like testing your product, confident it will be clean, only to find it contaminated with some crazy, toxic chemical. The gloves were the last thing we tested, we just never imagined something sold as food safe could transfer such nastiness. The discovery was just the beginning… recalls are costly in more ways than one."
Why "food safe" gloves can cause a recall
After initial approval, non-sterile FDA compliant food grade gloves are not subject to ongoing controls to ensure the reliability and consistency of raw material ingredients or quality processes during manufacturing. Opportunity exists for glove manufacturers to use cheap raw materials which lower glove durability and can introduce toxic compounds, which can transfer not only to products handled but also to glove users. 
Demand for lower costs from the end-user pressures glove manufacturers to sacrifice quality, and substitute other compounds to meet these demands. This can include increased levels of cyanide, fungicides, inexpensive phthalate plasticizers, or others on the Prop. 65 list of chemicals known to cause cancer.
Steve Ardagh, CEO of Eagle Protect, a specialist glove supplier explains, "People assume 'food grade' gloves are clean and toxin free, but that's not necessarily the case. The actual FDA Compliance does not even require gloves to be tested clean or sanitary which surprises most people. Having tested 25 different brands of gloves, we've found everything from feces, fungicides, Staphylococcus, yeast, and mold," says Ardagh, "due to putrid water sources and unhygienic manufacturing conditions." 
Recalls & brand reputational damage
Single-use gloves, even those FDA compliant, can be a risk to product recalls and brand reputation. Peer-reviewed scientific studies have identified harmful toxins and contaminants in and on single-use gloves. These "food handling" gloves pose risks for companies producing consumer products, especially in industries such as organics and cannabis whose products must be clean if tested. 
Staff & consumer risks
In addition, staff wearing contaminated gloves are at risk of absorbing toxins, as are the consumers of products contaminated by gloves. The contaminants have often been identified as causing cancer, and reproductive and hormonal damage.
Mitigating glove contamination risks
Gloves are often purchased with little thought or foresight into their risks. Cost is commonly the determining factor in their procurement decision-making. However, sourcing gloves from established companies who partner directly with glove manufacturers to ensure consistent quality is essential for all cannabis companies. Gloves may seem trivial, but can cause fines up to $200,000, put consumers and staff at risk, and damage brand reputation. 
This is especially important currently in the post-COVID world as the glove market is being flooded with counterfeit and reject quality gloves. The new glove suppliers, traders, and brokers who came into the COVID PPE space with little or no experience, with an intention to simply trade and make quick money, are now bailing out of their poor quality junk gloves and dumping them into the U.S. market. Consider the following before purchasing gloves:
Is your glove supplier reputable, with a long history of glove sourcing direct from the manufacturer and proven quality control processes in place?
Can your glove supplier ensure your glove quality is consistently high through documented factory audits, HACCP compliance certifications and quality processes?
Have you undergone a commercial trial of products prior to committing to purchasing to ensure glove quality is consistently high?
---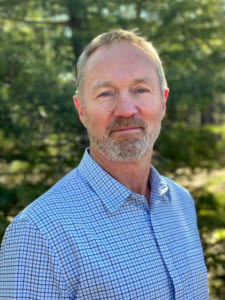 After establishing Eagle Protect as an industry leader in New Zealand, where the company supplies approximately 80% of the primary food processing industry, Steve Ardagh relocated with his family to the U.S. in January 2016 and launched Eagle Protect PBC. Steve brought with him Eagle's values of providing products that are certified food safe, ethically sourced and environmentally better. Steve is driven to keep consumers safe, one high-quality disposable glove at a time, and has been instrumental in developing Eagle's proprietary third-party Fingerprint Glove Analysis glove testing program.
Eagle Protect, the world's only glove and PPE supplier to be a Certified B Corporation®. Eagle Protect supplies disposable gloves and protective clothing to the food processing, food service, cannabis, medical and dentistry sectors in both the U.S. and New Zealand.
Eagle is implementing a proprietary third-party glove analysis to ensure a range of their gloves are of consistent high-quality, and free from harmful contaminants, toxins, and pathogens.