by Justine Charneau, Eagle Protect
For those working in the cannabis industry, disposable gloves provide a protective barrier when working with products during the cultivation, harvesting, and processing stages. The benefit to wearers is essentially twofold. While "food-safe" rated gloves can greatly reduce the threat of cross-contamination between the wearer and products, they also help keep employees safe from dermal threats such as THC exposure, chemicals, fertilizers, and a wide variety of pesticides, especially if utilized during the growing season. In one well-documented incident, the culprit for a costly product recall turned out to be cross-contamination from single-use gloves, when O-Phenylphenol (OPP) – a cancer-causing chemical compound – was discovered in a seemingly pesticide-free cannabis operation.
If cannabis employees are under the impression that all disposable gloves are clean, intact, and contaminant-free right out of the box, you may want to reevaluate your perception.
Recent Study Identifies Glove Contaminants
The recent findings from a multi-year study on the potential for glove contamination revealed some alarming results about new and unused gloves. 2,800 gloves from 26 brands were subjected to four separate metagenomic testing sequences to determine the presence of contamination on both interior and exterior surfaces. Of all the samples analyzed and tested, 50% of the gloves contained traces of human fecal matter. In addition, the testing also detected other harmful pathogens which can lead to cross-contamination in cannabis supply chains. These included various yeast species, and a wide range of distinct genera of fungi – including Penicillium, Cladosporium, and Aspergillus.
How Can This Happen?
You may be wondering how it's possible for unused disposable gloves to be contaminated right out of the box. Because the contamination occurs during manufacturing, before they are packaged in their box – and there are two root causes that contribute to the potential threat. First, not every glove supplier manufactures their products in a clean and hygienic environment. Putrid water sources, unsafe raw materials, and inadequate processes for quality control plague many of the factories where single-use gloves are produced. Compounding this problem is the lax oversight and enforcement of the FDA's current regulatory policies, which actually don't require imported food-compliant gloves to be pathogen-free or tested for performance such as rips, tears, and holes.
All Glove Suppliers are Not Equal
Before you adopt a defeated mindset about the safety and quality of gloves you wear, there are suppliers and distributors that go the extra mile to make sure their product lines are free from harmful contaminants. Glove suppliers that adhere to the highest industry standards for performance, quality, and safety are known for self-policing their manufacturing processes, ensuring that products are produced with proper raw materials, absent of unsafe chemicals, toxins, or microbial contaminants. They also conduct routine audits to test the effectiveness of their manufacturing process, and some have even adopted product traceability to ensure a contamination-free supply chain from initial production to final shipping and delivery.
Buying the cheapest gloves may save you a little on the front end, but also come with elevated contamination risk. In the long-run, premium quality gloves are much more cost-competitive than you think. And you'll have peace of mind in knowing that your required PPE will probably never be the cause of a costly product recall that can be damaging to your organization's profitability and reputation.
---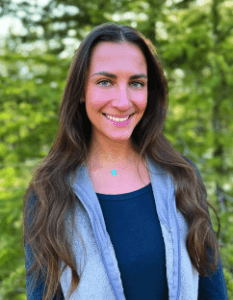 Justine Charneau is the head of cannabis industry sales at Eagle Protect, a disposable glove supplier dedicated to the responsible sourcing of quality products that ensure customer safety and impact reduction, ultimately mitigating customers' risk. Eagle Protect is the only global PPE supplier that is a Certified B Corporation, a designation that a business has met the highest standards of verified glove safety and performance, accountability, and transparency. She can be reached at justine@eagleprotect.com