by Gary Cohen, Cova Software
Cannabis dispensary owners must bear in mind that this industry operates under strict laws and regulations that set their business apart from conventional retail operations. State governments must balance public health and safety with the business needs of the regulated community, and that requires complete tracking of all marijuana products from seed to sale. Most states have already switched to METRC, the largest traceability system helping dispensaries from coast to coast stay compliant with the law. The goal of METRC is to easily retrace the steps from sale to seed and facilitate transparency in the legal cannabis industry. This post will help you understand better why METRC is required, how it benefits everyone, and how can you navigate the system while using the right technology to stay compliant.
What is METRC & Why it is Needed?
Marijuana Enforcement Tracking Reporting Compliance (METRC) is a cloud-based, state-mandated platform used by 15 states in the U.S. It facilitates real-time tracking and tracing of cannabis plants and products from seed to sale. METRC was first adopted by Colorado and early reports in 2014 indicated that this regulatory monitoring technology allowed for accurate quality control and ensured that the safety of the end consumer was prioritized.
In all METRC states, cannabis stores and dispensaries must use the system either directly or integrate it with their POS. All data about your dispensary is safely stored in the cloud and is only accessible by you or the state regulatory authority. State regulatory authorities use data inconsistencies in METRC to detect any diversions from the mandated regulations and if they find any discrepancies, they could conduct an investigation and impose hefty fines.
How to Prepare for METRC?
To gain access to the METRC system, all employees working at your dispensary must get certified. The process involves training, studying the terminology and workflows, and then taking a 40 questions multiple-choice test. METRC uses RFID tags as unique identifiers to recognize and monitor all transactions, these are not reusable and must be purchased in batches or bulk by dispensaries. 
Every dispensary must incorporate its own solution to work with METRC. One can navigate the system manually but it is a risky and time-consuming process, as it involves countless hours of data entry, auditing, and reconciling processes to deal with the errors that inevitably pop up. The most convenient way to implement METRC is to automate as much of the process as possible. Investing in a robust point-of-sale solution that integrates seamlessly with METRC will ensure complete compliance with state regulations.
What are the Daily Obligations?
METRC's cloud-based software requires only an internet connection and computer or tablet to access and use it, and an advanced POS system can automate the whole process for you. METRC tracks all plants and products with Radio Identification Tags. The plant tag is used to track each plant from its immature phase through to the harvest, while package tags are available for harvest batches or packages of one kind of product. All these activities must be recorded by dispensaries and reported to state regulatory authorities on time.
METRC charges $0.45 per plant tag and $ 0.25 per package tag. The tags can be ordered directly from METRC's online software system, and are custom-printed for each dispensary. These can not be returned once the printing process has begun, are non-refundable, and cannot be reintroduced into the supply chain. Recreational cannabis plant tags are blue while medical marijuana plant tags are yellow.
Manual or Automatic Reporting?
METRC is simply a reporting tool – an application that allows you to send data to the state to maintain compliance. In most states, reports about all activities must be submitted to METRC no later than midnight on the day they occurred. A cannabis-specific POS can facilitate reporting to METRC while providing a user-friendly interface. To get the best compliance solutions, look for a POS that offers 2-way integration. This ensures that reports are sent to METRC in real-time, manifest intake is automated, and inventory adjustments are automatically synced with the traceability system.
Manual reporting will require you to log in to your online METRC account at the end of every business day to enter all data from every single transaction and activity that occurred. This is a time-consuming option that can also result in errors, increasing the risk of compliance infractions, fines, or worse, loss of retail license. Automated reporting with a cannabis-specific POS solution will make your life easier as it integrates seamlessly with METRC and automatically sends all your inventory adjustments and sales transactions as they occur in real-time. Also, if there are ever any connectivity issues, all saved data automatically sync once you are back online.
METRC has standard operating procedures in all states, and dispensaries don't have a choice but to comply with them. But dispensary owners do have the option of selecting the right POS system that can help their employees navigate the METRC system more efficiently. Download your free copy of 'A Complete Guide to METRC Compliance for Marijuana Dispensaries' by Cova, to learn in-depth about the different levels of POS integrations with METRC, how to work best with the system, and state-specific METRC differences.
---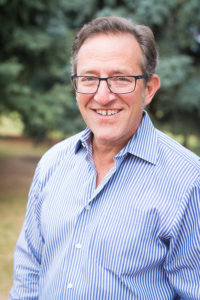 Gary Cohen is the CEO of Cova Software, the fastest growing technology brand in the cannabis industry. Cohen's focus has been driving the company's overall strategy, including its vision, go-to-market plan, and strategic development. Since joining the cannabis industry in 2016 and launching Cova commercially in 4q17, Cohen has led Cova to dominate the enterprise sector for dispensary Point of Sale, while forging client relationships with hundreds of single-store retailers across North America.
In solutioning the POS platform, Cohen & the Cova team have met with over 1,900 operators and leveraged expert knowledge to provide retailers the support they need to get a license, pass inspection, launch a store, and improve operations. Cohen leads seminars on retail technology, compliance, business operations, and cannabis banking laws at the industry's largest events, including the NCIA and MJBizCon. As Cova has become the predominate thought leader for cannabis retail tech, Cohen has established himself as a leading voice educating cannabis entrepreneurs as they build their own successful brands.