by Charles J. Messina, Esq., Jennifer Roselle, Esq., and Daniel Pierre, Esq. of Genova Burns LLC
The seeds are planted: Earlier this week, Governor Murphy finally signed the enabling legislation for adult use into law. Although voters approved a referendum to legalize adult use of cannabis back in November, lawmakers' efforts to draft the enabling legislation often went up in smoke. Until recently, the governor's office and legislative leaders couldn't decide how to address underage possession and use of cannabis. Now, lawmakers agree that minors should be subject to a three-tiered warning system in lieu of hefty fines.
But for adults, the Governor's signature does not allow for immediate access to or use of recreational cannabis. Even with the passage of the recreational use law, residents cannot grow their own cannabis at home or legally purchase it without a medical marijuana card. Presently, there are no dispensaries authorized to sell adult-use cannabis. 
Medical dispensaries, however, are expected to be the first access point for the adult-use cannabis market. There are 13 medical dispensaries serving the 100,000+ medical patients in the Garden State, and 24 new medical marijuana licenses are expected to be announced soon, many of which will be designated as dispensaries. Once the existing medical dispensaries demonstrate to the CRC that they have satisfied the medical needs of their patients, and that they have municipal approval for adult-use sales, they should be the first to sell to adults 21 and over.
In order for the Garden State to grow a recreational market, the CRC requires the appointment of two more members. Once all five members of the CRC are appointed, it has a specific timeframe to promulgate the rules that will regulate New Jersey's recreational use industry. The CRC must, for example, fully develop the criteria and application process for the following six classes of recreational licenses that applicants can apply for: 
Class 1 Cannabis Cultivator license — permits growing, cultivation or production of cannabis in New Jersey. Cultivators are also permitted to sell and transport cannabis to other cultivators, manufacturers, wholesalers or retailers, but not to consumers.
Class 2 Cannabis Manufacturer license — permits the manufacturing, preparing and packaging of cannabis and selling it to other cannabis manufacturers, wholesalers, retailers, but not to consumers.
Class 3 Cannabis Wholesaler license — permits the storage and sale of cannabis strictly for resale to another wholesaler or retailer, but not to consumers.
Class 4 Cannabis Distributor license — permits the intrastate transportation of cannabis in bulk from one licensed cannabis establishment to another licensed cannabis establishment. Distributors may also engage in the temporary storage of cannabis as necessary to carry out transportation activities.
Class 5 Cannabis Retailer license — permits the sale of cannabis directly to members of the public from a retail store. Cannabis retailers may also operate cannabis consumption areas for consumers.
Class 6 Cannabis Delivery license — permits courier services for consumer purchases of cannabis by a cannabis retailer directly to consumers.
Once established, we anticipate applications for licensing to be announced. This will certainly happen after the epic snowfall melts, but many New Jerseyans and others are already starting to get their fertilizer ready…
---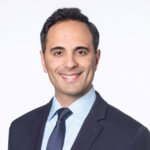 Charles J. Messina is a Partner at Genova Burns LLC and Co-Chairs the Franchise & Distribution, Agriculture and Cannabis Industry Groups. He teaches one of the region's first cannabis law school courses and devotes much of his practice to advising canna-businesses as well as litigating various types of matters including complex contract and commercial disputes, insurance and employment defense matters, trademark and franchise issues and professional liability, TCPA and shareholder derivative actions.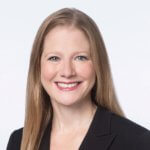 Jennifer Roselle is Counsel with Genova Burns LLC and Co-Chair of Genova Burns' Cannabis Practice Group.  She has unique experience with labor compliance planning and labor peace agreements in the cannabis marketplace. In addition to her work in the cannabis industry, Jennifer devotes much of her practice to traditional labor matters, human resources compliance and employer counseling.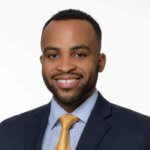 Daniel Pierre is an Associate in Genova Burns' Newark, NJ office and a member of the Cannabis and Labor Law Practice Groups. In addition to labor work, he likewise assists clients in the cannabis industry, from analyzing federal and state laws to ensure regulatory compliance for existing businesses to counseling entrepreneurs on licensing issues.
For over 30 years, Genova Burns has partnered with companies, businesses, trade associations, and government entities, from around the globe, on matters in New Jersey and the greater northeast corridor between New York City and Washington, D.C. We distinguish ourselves with unparalleled responsiveness and provide an array of exceptional legal services across multiple practice areas with the quality expected of big law, but absent the big law economics by embracing technology and offering out of the box problem-solving advice and pragmatic solutions.
Given Genova Burns' significant experience representing clients in the cannabis, hemp and CBD industries from the earliest stages of development in the region, the firm is uniquely qualified to advise investors, cultivators, processors, distributors, retailers and ancillary businesses.