by Glenn H. Truitt, Esq., Ideal Business Partners
There's been a lot of positive press lately about the success of the cannabis industry in Nevada, and with good reason. The cannabis industry contributed more than $110 million dollars in FY19 to state coffers and is poised to overtake the mining industry in annual tax contributions; all of this in just its second year of operations. But while the tax-generating retail industry continues to steam ahead, much of the business and opportunity in the balance of the industry remains on hold (since early October). The responsible moratorium has largely been erased from public awareness by the intervening holiday season and the ongoing success of tax collections over projections.
Unfortunately, while this suspension was necessary in light of the surrounding circumstances, its indefinite duration has created market instability at a time when cannabis-friendly markets are competing for business and tax dollars. Regrettably, this uncertainty has made Nevada look more like the nearly paralyzed California market. The time has come to complete the necessary work, end this moratorium and let the critical behind-the-scenes elements of our nationally leading industry get back to work.
For those that don't recall, the present moratorium was announced by the Nevada Department of Taxation on October 17, 2019 following the recommendations of a task force initiated by the Governor. The launch of the task force was in response to two scandals: one involving the awarding of retail licenses earlier in the year and the second being the discovery that the foreign nationals identified in a national campaign finance scandal (involving former New York Mayor Rudy Giuliani), had sought to invest in and seek influence over the local cannabis industry. 
Few can argue the need for a regulatory pause given the state of affairs last October, and I believe the Governor's response was the single most effective way to stifle inappropriate corporate activity. By the simple administrative step of freezing all pending and future license transfers, the state was able to get the lawyers involved in these transactions to shut them down. The final step in almost any merger or acquisition transaction became temporarily unlawful. There's no need for a police force when every lawyer in the industry can be deputized. 
This Friday will mark ninety days since the moratorium was put into place, and would be a fine time to release this de facto suspension of all mergers, acquisitions, sales, financing, etc. After a decade and a half of practice in transactional law, I can tell you that the "invisible hand" of the market that most of us rely upon to guide capitalism isn't invisible to the people in the transactional trenches. If the machinery behind the scenes is seized up for too long, inevitably, even the very of the supply chain (i.e. retail) will suffer.
Many capital rich companies, who only recently became comfortable with the cannabis space, are looking to deploy resources into the cannabis industry. The mechanisms to do so, and to create the jobs and economic development desired by the state and its taxpayers, are restricted to mergers, acquisitions and equity investment. Capital markets are not static. They are as dynamic as the cultures they serve and forcing them all to the sidelines for an extended period owing to the misdeeds of a small number of them, is painting with too broad a brush. It is perhaps due to the recent legality of the cannabis industry and its vestigial stigma that a transactional moratorium has been tolerated for as long as it has. It is difficult to imagine a comparable capital markets freeze in any other industry. 
In the ten years I have called Las Vegas home, I have watched our city and, indeed, our state, transform from side show to main event – as we are no longer content to ride shotgun to California's success. We Nevadans have proven capable of, and even better equipped for, leading in multiple industries, including cannabis.
To that end, we are, or certainly should be, capable of completing an "extended review" of the license transfer process as well as developing a "more thorough and appropriate vetting process" in ninety days. Ostensibly, freezing all pending transfers was undertaken to ensure that those aspiring licensees were subject to such "more thorough" process. It is difficult to imagine, however, how this process could presently be incomplete. If anything, as the state is writing the rules as it goes, it makes sense to at least unlock the "pending" transfers and provide some guidance as to the expected timeline for future transfer approvals. 
We spent most of 2019 advising clients to avoid cannabis transactions in California, as the regulatory structure there is widely agreed to be in disarray. During most of that time, we were able to credibly suggest Nevada as an alternative market, free from such chaos, and capable of sustaining robust merger and acquisition activity without issue. However, as large and popular adult-use markets (e.g. Chicago, IL; Detroit, MI) open and expand, and agriculturally experienced markets expand into hemp and CBD production, we are left to advising clients that their dollars are better spent elsewhere. 
However, there is still time to start the new year and new decade with a local cannabis market that is looking to lead and provide prototypical regulatory and compliance guidance, as it was prior to last October. If we don't, we can't expect other cannabis-legal states or businesses choosing between them to wait for us to figure it out. And when federal legalization undoubtedly arrives, the loss of time in developing the Nevada market will no longer be treated trivially. 
---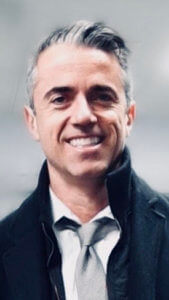 Glenn H. Truitt, Esq. is the Managing Partner of Ideal Business Partners, a boutique multi-disciplinary professional firm focusing on serving businesses in the cannabis, hemp and CBD spaces. He is a graduate of the U.S. Naval Academy and Stanford Law School, is licensed to practice in California and Nevada and has been practicing for 15 years.